News & Gossip
OMG! Did Raveena Tandon And Shilpa Shetty Together Discussed About Akshay Kumar?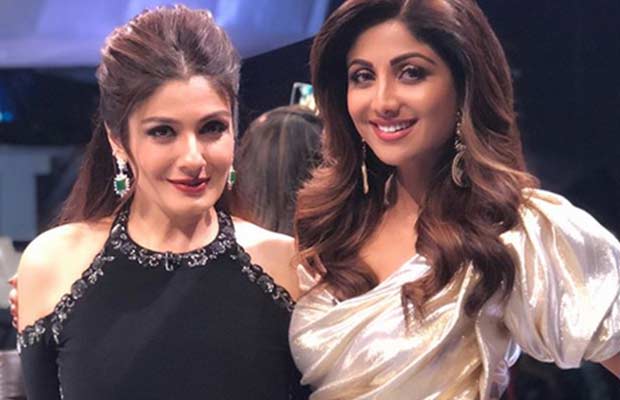 It's a surprise to see Bollywood actresses Raveena Tandon and Shilpa Shetty sharing the same stage after a decade. Recently, the 90s comedy Raveena Tandon and Govinda have visited a TV Reality Show, Super Dancer Chapter 2 as guests.
Shilpa Shetty and Raveena Tandon together was under one roof and became the current talk of the town. As we all know that the two has shared past relationships with the same actor, Akshay Kumar, of course, fans is going to expect a lot of drama and ignorance between the actresses. Â Surprisingly, both Raveena and Shilpa got along perfectly well.
As per Mumbai Mirror, ""When Raveena mentioned that she has made a lot of mistakes in life, Shilpa winked, 'Some of the mistakes were common,' sending them into peals of laughter. At another point, everyone was discussing Golmaal when Raveena clapped back, 'Everyone does Golmaal in life, Shilpa and I have done it too. You know what I mean, right?"
Shilpa has shared a fun video on her Instagram with the caption, "'Ha ha ha ha .. too much fun @officialraveenatandon .. biggg huggg.'
Shilpa Shetty has decided to part ways with Akshay Kumar after she has learnt that the actor is two-timing. After the breakup, Shilpa and Akshay stayed away from each other. However, today everything is working fine between the former couples.
Speaking about Raveena Tandon and Akshay Kumar's affair, the gossip was a buzz that two of them had secretly tied the knot but nothing came out. But after being in a relationship for 3 years, Ravenna broke up with Akshay. In an interview with Stardust 1999, Raveena secretly admitted that she got engaged with Akshay Kumar. When Raveena got engaged to Akshay Kumar, he was already engaged with two other girls, revealed Raveena Tandon in an interview.
What do you think? Share your comments below. Stay tuned for more news!