Bollywood
Om Puri's Last Bollywood Film Is Salman Khan's Tubelight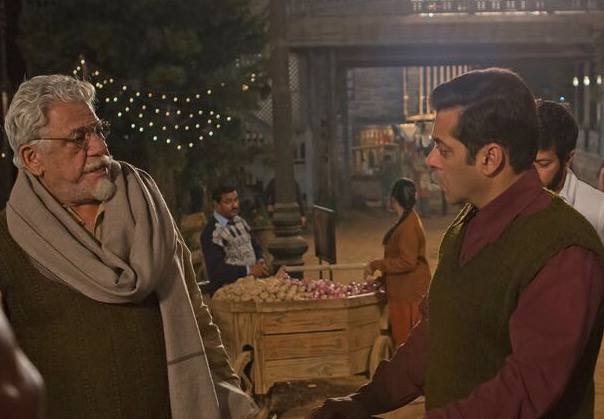 Om Puri died in the early morning on December 6 after a massive heart attack, which left everyone shocked in the Bollywood world. He has worked in Hindi films for over 40 years and earned a name for himself. He is an institution himself, who has worked in both commercial and art films. He is always being remembered as a great actor, who has redefined acting in Hindi cinema. Well, very few know that he has also worked in Salman Khan starrer film Tubelight. This would be his last film ever and we will really miss him in a big way.
Also read:Â Veteran Actor Om Puri Died With Heart Attack, Bollywood Mourns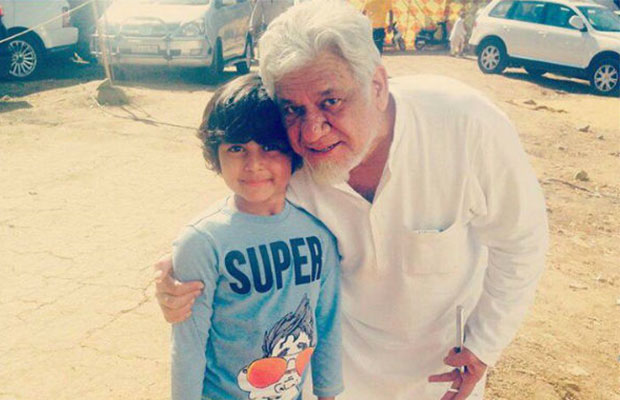 Broken by the sad demise of Om Puri, Bollywood celebs have taken to twitter to offer him condolences. Nearly all Bollywood actors tweeted about him and their experiences working with him. Even common people who have grown up watching his movies have been saddened after hearing this heartbreaking news. He was 66-year old and no one had thought of such a thing. Even Om Puri's close friend Anupam Kher shared an emotional tweet. He tweeted, "Seeing him lying on his bed looking so calm can't believe that one of our greatest actors #OmPuri is no more." Bollywood director Kabir Khan shared Om Puri's memory with Tubelight, as he has played an important role in this film. Kabir Khan tweeted, "Omji… u were laughing with us on set jst a few days ago! We have lost one of the greatest actor & the warmest person in the film industry. Omji… I will miss that warm tight hug that you gave me every morning on set. Khudahafiz sir… you were the best!"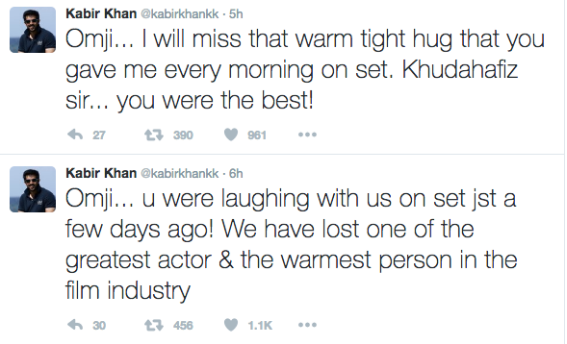 Overall, Om Puri sad demise has literally shocked everyone in B-Town. The funeral process will be done by the end of the day. Directed by Kabir Khan, Tubelight will set to hit the theaters on Eid 2017.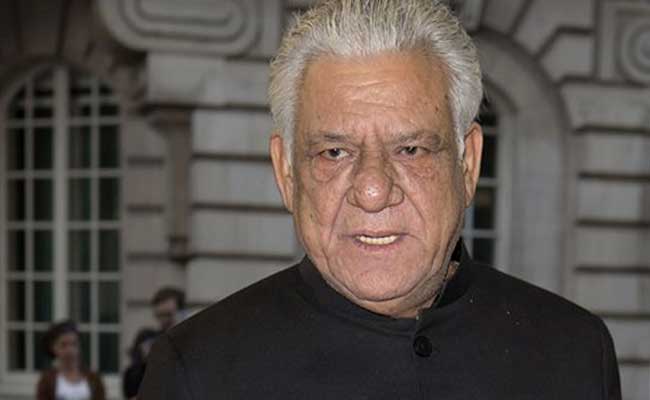 What are your thoughts about Om Puri's last film Tubelight? do let us know in the comments section below.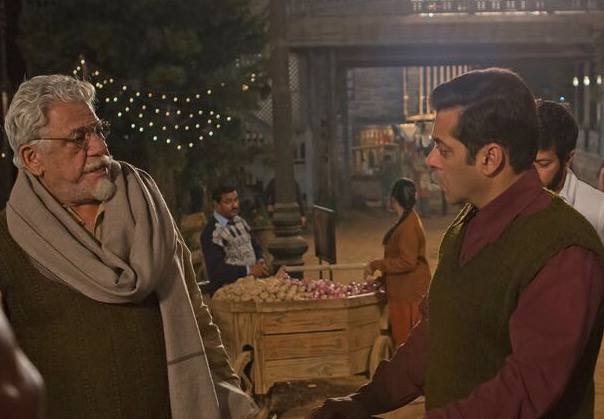 Also watch:Â Om Puri passes away after a massive heart attack | Ardh Satya | Jaane Bhi Do Yaaro | Filmymantra.com
https://www.youtube.com/watch?v=P_tPxl0AzZ8