News & Gossip
No One Acknowledged This Street Singer, Then Four Cats Came To Lend Their Support, Video Inside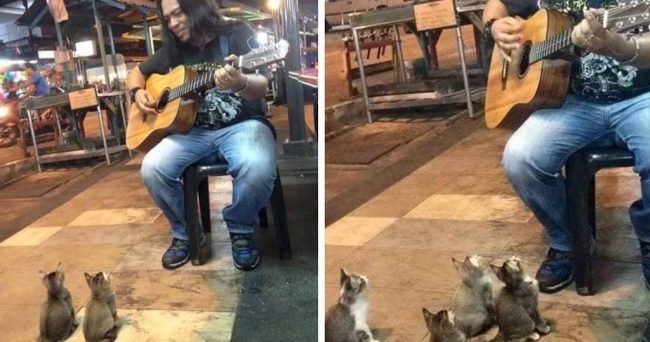 Music plays a very important part in everyone's life. From driving and traveling to partying, music is crucial to everything.  We also love to see live performances by the singers and whenever we like the performance we stand and applaud for them. Music spreads lots of happiness and joy. It is also the best way to relax.
We often listen to music but we have never considered how much effort these singers put in to make the melodious songs, especially street singers, they are the most ignored artists in the world. Most of the time people don't even acknowledge their hard work and talent. Today, we are going to tell you a story that will melt your hearts.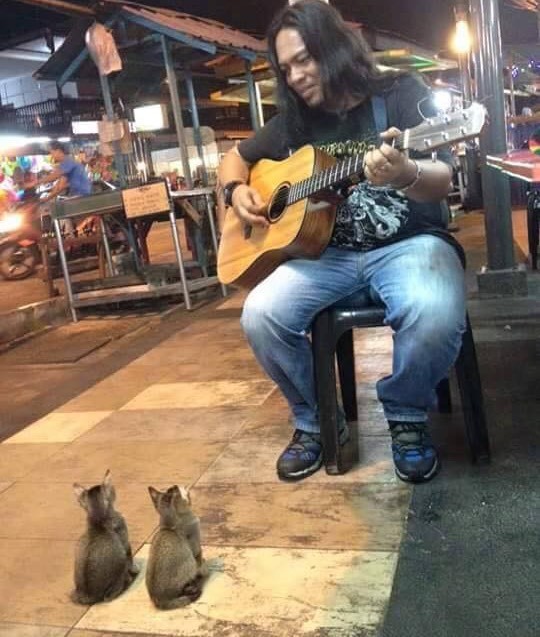 We are talking about a Malaysian street performer, who sang all night on his guitar. But no one paid attention to his singing. There was a crowd, but they were busy in their daily works. The most surprising thing that happened was the arrival of a few cats, which came and started listening to his songs. It is so heartwarming to see animals cheering for the singer in their own way when he was ignored by everyone. You can watch the video down below.
That's so sweet!