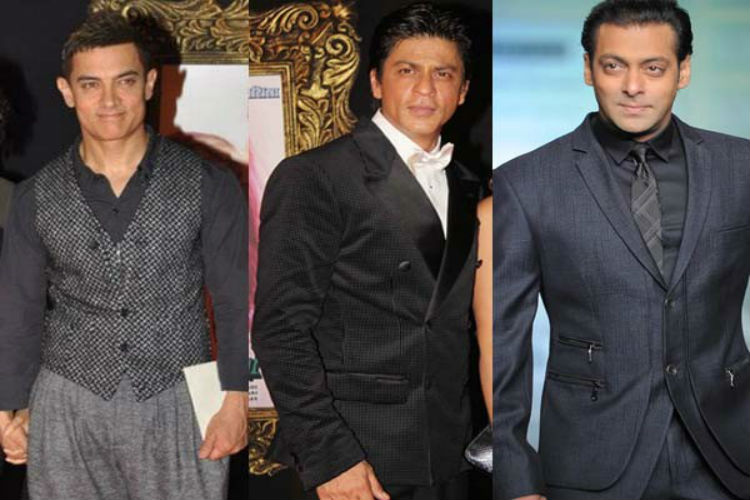 On his way to shoot, Shah Rukh Khan answered questions from fans on a live Twitter chat on June 2. His answers, laced with the famous SRK wit, make for hilarious reading. He started off by posting, "Keep the questions interesting. Like what u can Google try not to ask….let's do a ten minute #AskSrk"
One fan decided to question the authenticity of the rumours of the new Sajid Nadiadwala film which will feature the 3 Khans of Bollywood (Salman Khan, Shah Rukh Khan and Aamir Khan).
When the fan asked him, "@iamsrk On a scale of 1 to 10, how fake are the rumors of the 3 Khan movie? #AskSrk", SRK gave a witty reply, "@sakinayay somewhere between Moon is made of Cheese and the Lochness Monster…"
Rumours of the new film spread like a blaze, after Shah Rukh and Aamir shared the first look of Salman's new film 'Bajrangi Bhaijaan'. It was even reported that Sajid Nadiwadwala was keen on casting the three Khans in the same film. It looks like we'll just have to wait for that dream to come true now.
The three Khans have never starred in the same film in before. Salman Khan has worked on 'Karan Arjun' with Shah Rukh, and on 'Andaz Apna Apna' with Aamir Khan.