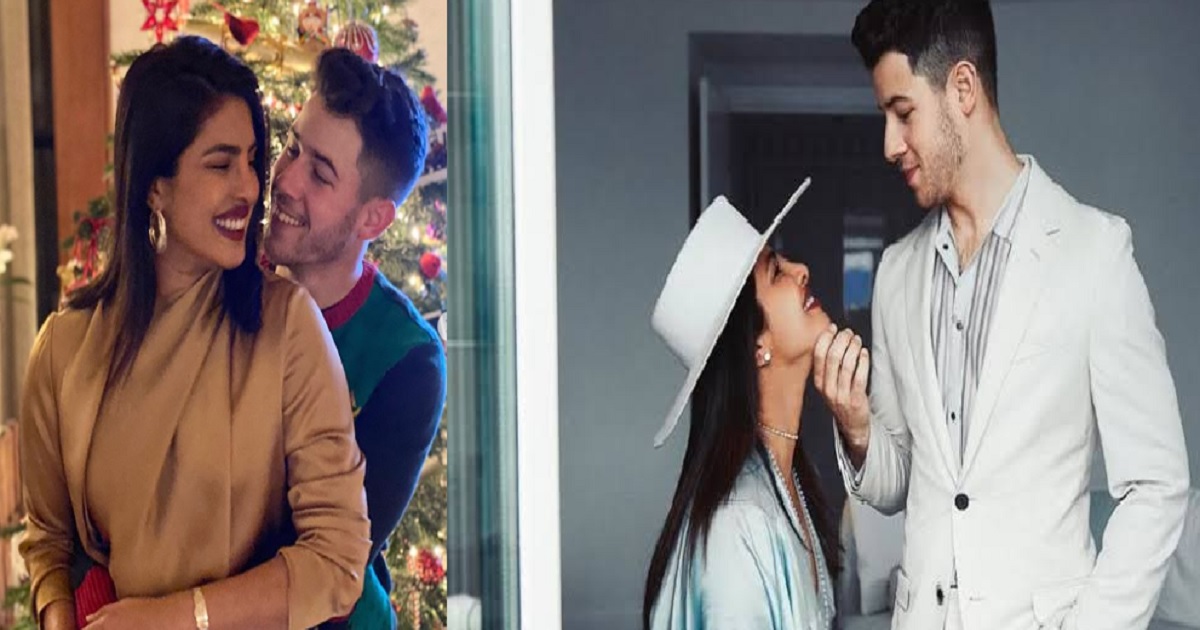 Priyanka Chopra and Nick Jonas celebrated Christmas with family and with each other in a snow-caked winter wonderland. This year, Priyanka Chopra witnessed Santa Claus arriving in a… no, not a sleigh but a Batmobile. We can't imagine such a gift in our dreams which Nick Jonas gifted Priyanka Chopra and that is a snow-bike with snow-cutter wheels this Christmas.
Priyanka is so excited and showed that on Instagram, "Santa drove in on my batmobile! Aaaah! My husband knows me so well! Thank you, baby. I love you!"
Priyanka shared a bunch of videos and photos enjoying with hubby on her new Batmobile ride.
Family and friends were a big part of Priyanka and Nick's Christmas celebration. They also decorated cookies and that's the beautiful part of a family to work together.  She shared a picture of her clan, having a blast at Christmas.
https://www.instagram.com/p/B6hercWpaiK/?utm_source=ig_web_copy_link
Nick with a cheesy comments on Instagram
https://www.instagram.com/p/B6hcy8yjsyj/?utm_source=ig_web_copy_link