News & Gossip
New Drug chats between Rhea and brother Showik leave netizens stunned: Reports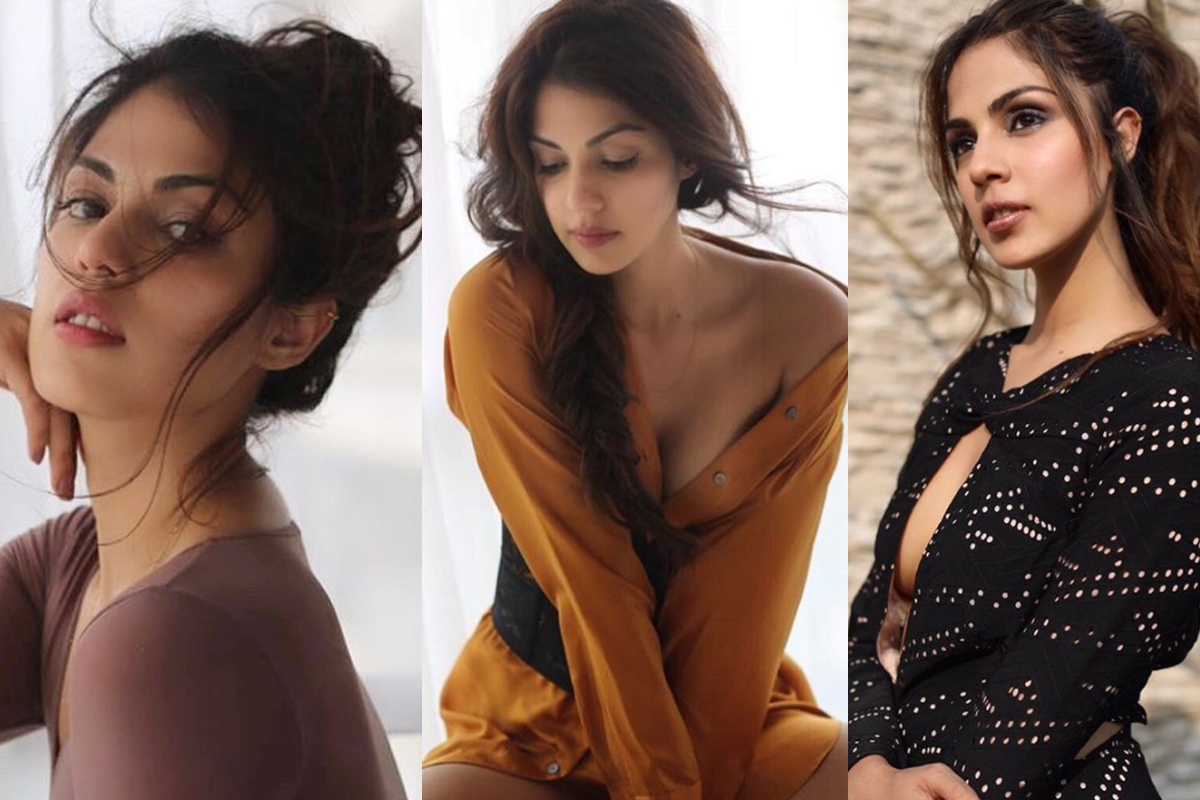 Many shocking revelations have been made concerning drug angle in Sushant Singh Rajput's death case. After the Enforcement Directorate gets its hands on Rhea Chakraborty's deleted WhatsApp drug chats, the Narcotics Control Bureau had to intervene to investigate the shocking drug angle.
After solid narcotics evidence was found against the two accused in 'Kedarnath' actor's death, Rhea Chakraborty and brother Showik Chakraborty now if the reports are to be believed the two siblings were also buying and selling illegal substance to each other.
Earlier, a media channel had accessed a set of WhatsApp chats where it became clear that Showik was not only involved in buying the drugs but was also a supplier. An alleged chat from his phone shows his conversation where his friend asks him to provide him some 'maal' (Stuff) and he after pulling some strings tells him to get it by tomorrow to which his friends gives a nod and informs him that he will arrange it for tonight.
Whereas his other chat shows, Showik scoring some for his dad as well. However, 'dad' has been considered as an ambiguous expression either referring to his biological father, Indrajit Chakraborty or code for something or someone else involved in the case.
Meanwhile, the same channel has now got access to some personal deleted chats between Rhea and her brother Showik Chakraborty, these chats are from March 15, 2020 and are suggesting some drug related to conversation between the two siblings. These deleted chats were, however, recovered by the investigating agency from where the channel got access to it.
In the alleged drug related chat Rhea texted her brother saying, "He smokes four a day so plan accordingly." To which Showik says "and bud, does he wants?" The actress replies saying, "yes bud also." Showik then says, "okay, we can get 5grams of bud" and explains saying, "that's 20 doobs".
For the uninitiated, the Central Bureau of Investigation has questioned Rhea Chakraborty's father Indrajit Chakraborty for the third time in a row for almost five hours in connection with Sushant's death. Reportedly, the former army man was also asked about the alleged drug use involving his daughter and son that has surfaced in the case.
Furthermore, reports also suggest that after Rhea's father, her brother Showik Chakraborty has also been summoned by the NCB for the questioning on upcoming Saturday where he will be enquired about the alleged drug-link.