News & Gossip
Netizens SLAMMED Government For Its Idea To Rope In SRK, Salman And Katrina For Promoting Urdu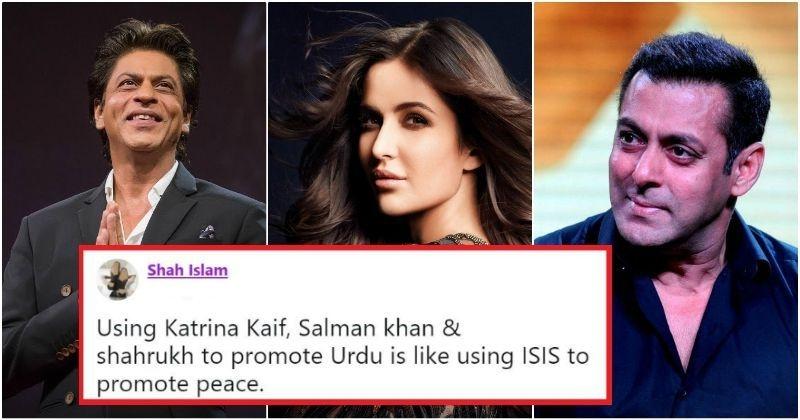 Netizens are outrageously furious on government and they have a pretty valid reason for it. It so happened that the government is planning to rope in Shah Rukh Khan, Salman Khan and Katrina Kaif for promoting the Urdu language in the country.
According to the reports, the National Council for Promotion of Urdu Language (NCPUL) of Ministry of Human Resource Development is looking to bring Bollywood superstars like Shah Rukh Khan, Katrina Kaif and Salman Khan to promote the Urdu language.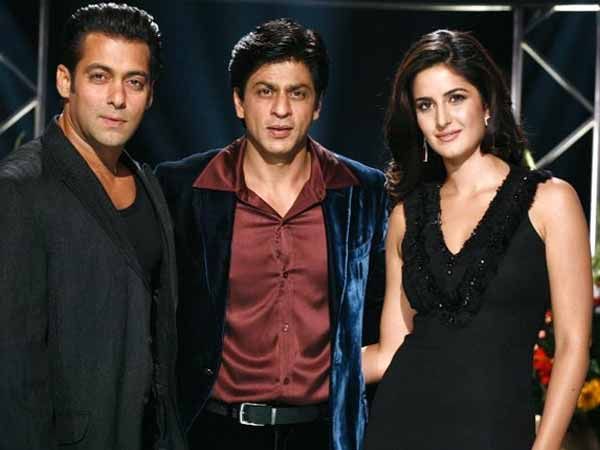 You might be wondering what is NCPUL? For those, it is an autonomous body that publishes the book in Urdu and organizes national as well as international conferences and also offers diploma courses in Urdu and Arabic in order to promote the language. The organization is facing stiff challenges from private entities that are successfully organizing events to promote Urdu and attracting huge crowds of young people.
Basically, they want to rope in Shah Rukh and Salman to recite some lines in Urdu and record it so that they could attract more and more people towards this language. These videos would later be used for promotional purposes. However, this whole idea has not gone down well with the netizens. They are pretty angry to know that SRK, Salman and Katrina would be roped in to promote the Urdu language.
This Is How Netizens Reacted:
1
2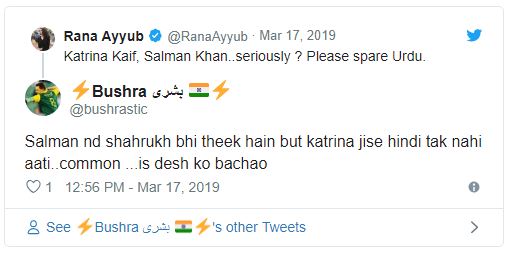 3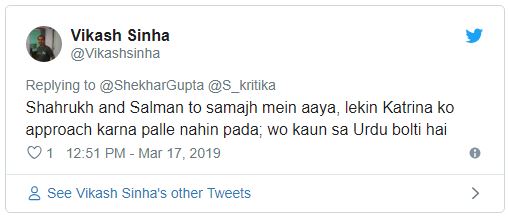 4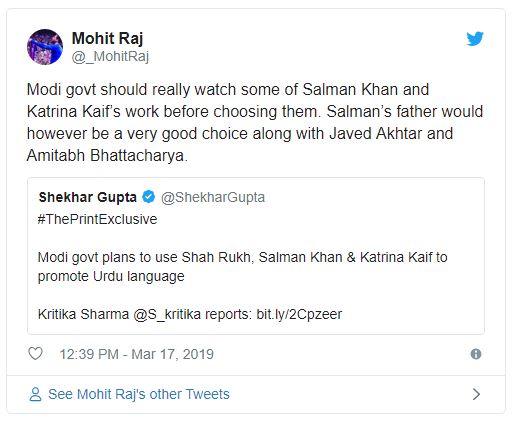 5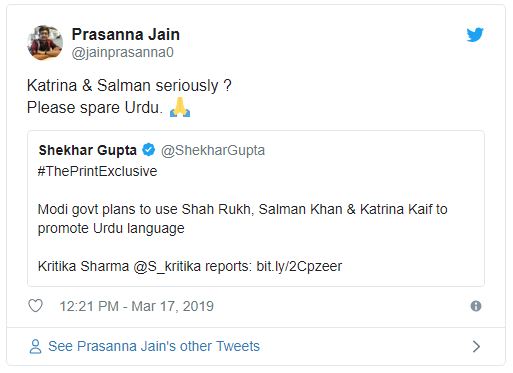 6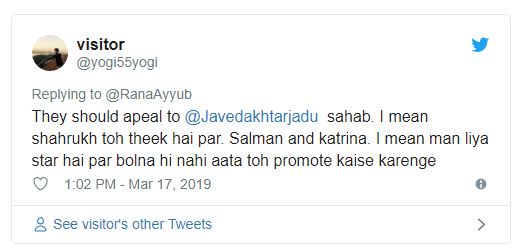 7

8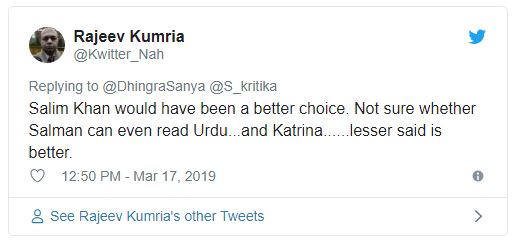 9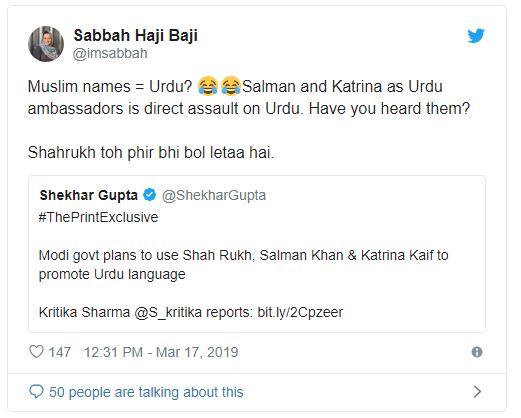 10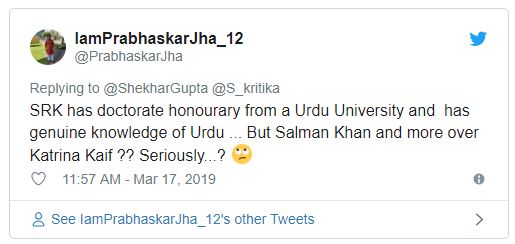 11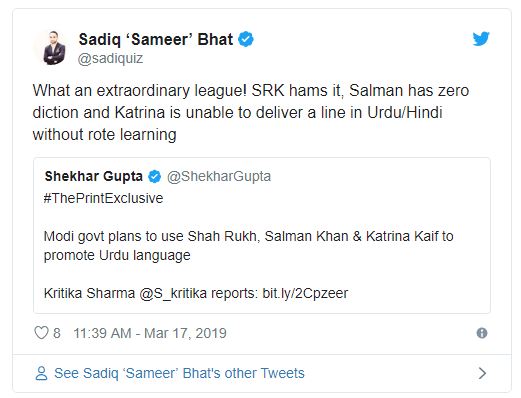 12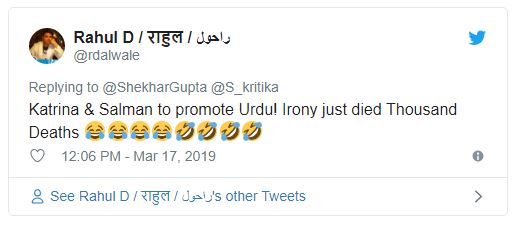 13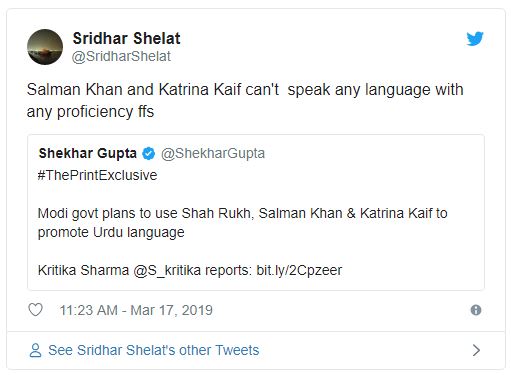 What do you think?