News & Gossip
Netflix Asked Fans Not To Post "Where Is Radhika Apte" Comment On Their Posts, Twitter Gave Epic Response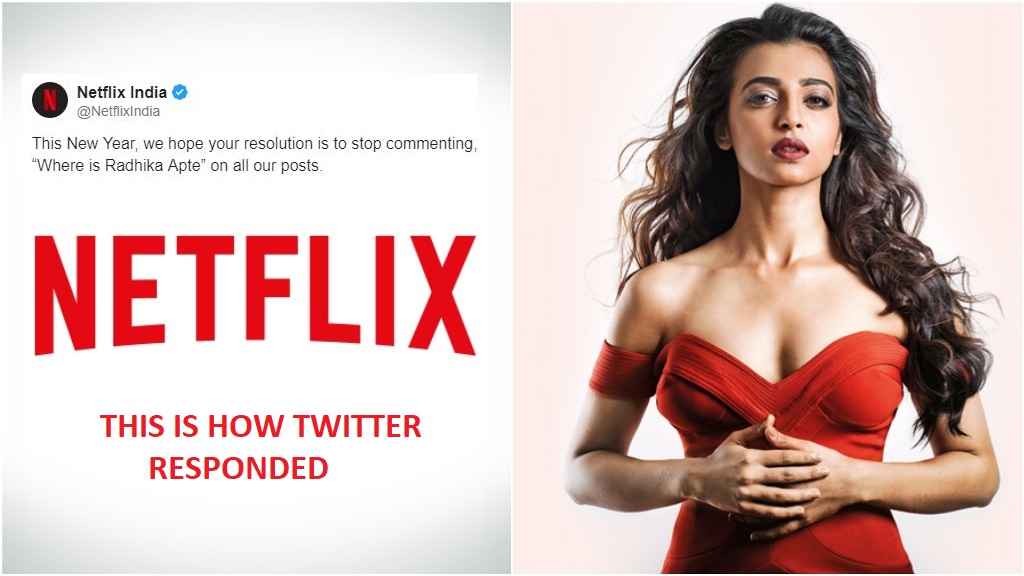 Netflix is expanding its reach in India with some great original contents. In fact, Sacred Games was the most popular and loved series in the country, all thanks to the thrilling storyline and powerful performances from lead actors Nawazuddin Siddiqui, Saif Ali Khan, and Radhika Apte. Since then, Radhika has starred in multiple Netflix series, which also led to one of the most popular memes that included Netflix and Radhika Apte. In no time, it became that Netflix India had a unique liking of Radhika Apte, which is why Indians trolled Netflix like never before.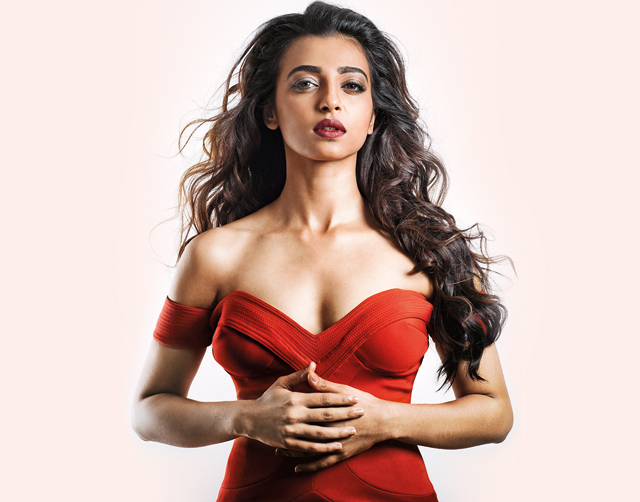 Now, it seems that even Netflix is having fun with it. You may remember all the times Netflix made Radhika Apte jokes. The PR team of video streaming platform is simply awesome and they know how to create buzz.
As 2018 is coming to an end, Netflix has come up with one of the most hilarious tweets you'll see. They have asked people not to comment "Where is Radhika Apte?" in all their posts. Netflix tweeted,
"This New Year, we hope your resolution is to stop commenting, "Where is Radhika Apte" on all our posts."

This post from Netflix has created quite a stir on the micro-blogging platform leaving all the fans amused.
This Is How Twitter Reacted:
We don't have to comment Where is Radhika Apte if you have Radhika Apte in every post…so make sure she remains in all your posts pic.twitter.com/4205nPnECs

— Drunk BATMAN (@Caped_Humor) December 30, 2018
https://twitter.com/DannySura/status/1079293378821541888
https://twitter.com/gotchaa__/status/1079292310976905216
https://twitter.com/nerdycappuccino/status/1079291962673545216
https://twitter.com/Pranjultweet/status/1079295929528635392
Where is sacred games 2? Now replace Radhika Aapte with Saif sir in all ur web series

— Chhota Saifian (@saifalikhan_2) December 30, 2018
https://twitter.com/NiSharma12/status/1079292940785197057
https://twitter.com/KingAbid7000127/status/1079291978976702464
https://twitter.com/powdery_mildew/status/1079291699212488705
Is this tweet by @radhika_apte !!!

— Rohit anand (@rohit_dr_infi) December 30, 2018
That's hilarious, isn't it?