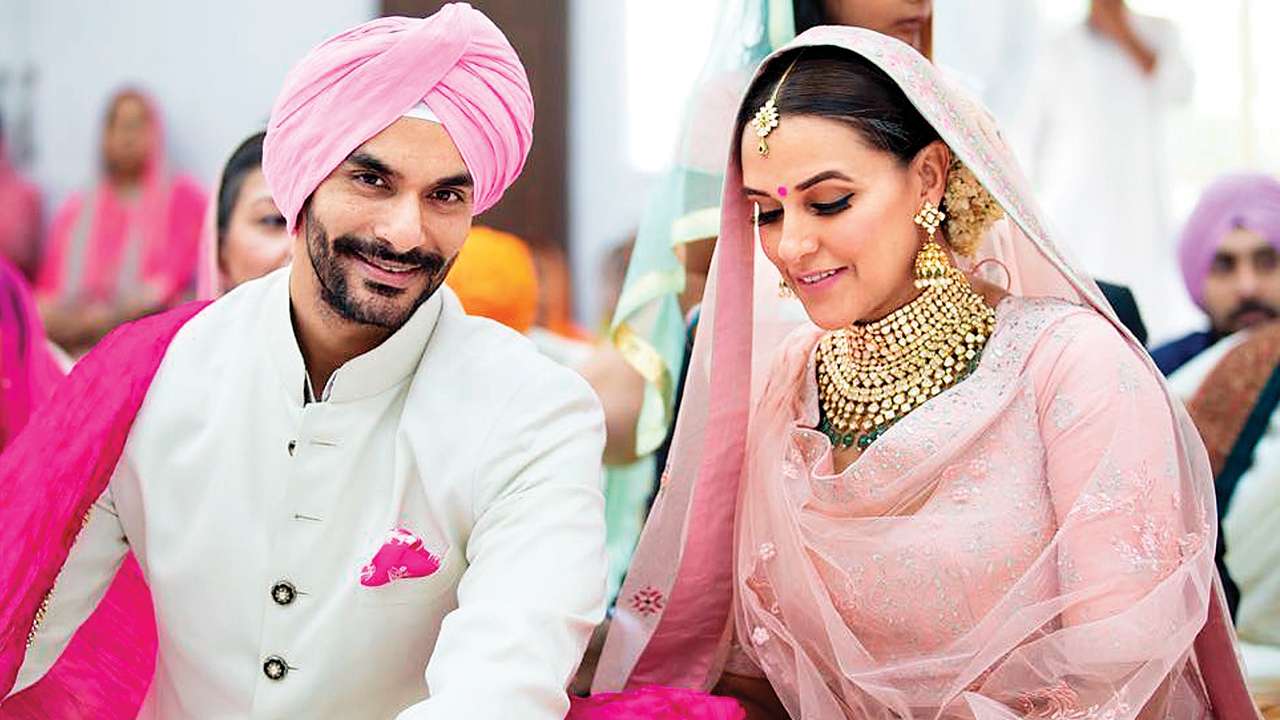 The elegant, beautiful, graceful yet bold and strong Diva of Bollywood, Neha Dhupia secretly ties knot with her long time 'best friend', Angad Bedi in a secret ceremony in presence of close ones! They tied knot on Thursday afternoon with Anand Karaj ceremony at a gurudwara in New Delhi's Vasant Vihar area, in the presence of their families and close friends.
Neha Dhupia posted a picture on her social media with the caption 'Best decision of my life.. I married my best friend. Hello there. Husband! @angadbedi'
https://www.instagram.com/p/BilwBTDFIL_/?hl=en&taken-by=nehadhupia
Angad Bedi too posted a picture on his social media:
https://www.instagram.com/p/BilwLaOnYK4/?hl=en&taken-by=angadbedi
The only friends present for the rituals were Ajay Jadeja, Ashish Nehra and Gaurav Kapur!
https://www.instagram.com/p/BimFtwHhAk0/?hl=en&taken-by=indbolly
The newly-weds will host a reception for their friends from the industry and the world of cricket, after a couple of weeks. Last night, Neha who has some work commitments in the US, flew out with Angad. They will return to Mumbai after six days and then finalize their plan for the reception.
Post wedding rituals, Neha Dhupia and Angad Bedi issued a statement in media saying, "Marrying your best friend is one of the greatest feelings in the world, and we are extremely fortunate to have found love in each other. It has been a beautiful journey knowing each other and after formalizing the wedding earlier this year, today, we exchanged our vows in a beautifully simple, private and intimate Anand Karaj ceremony in Delhi. We look forward to celebrating and sharing this special moment with our friends and colleagues in Mumbai in the next couple of weeks. Thank you for showering us with so much love. Your blessings have truly made this day so much more special."
Congratulations to the lovely couple!
Stay tuned for more updates!