Bollywood
Neha Dhupia and Angad Bedi welcome their first child- A Baby Girl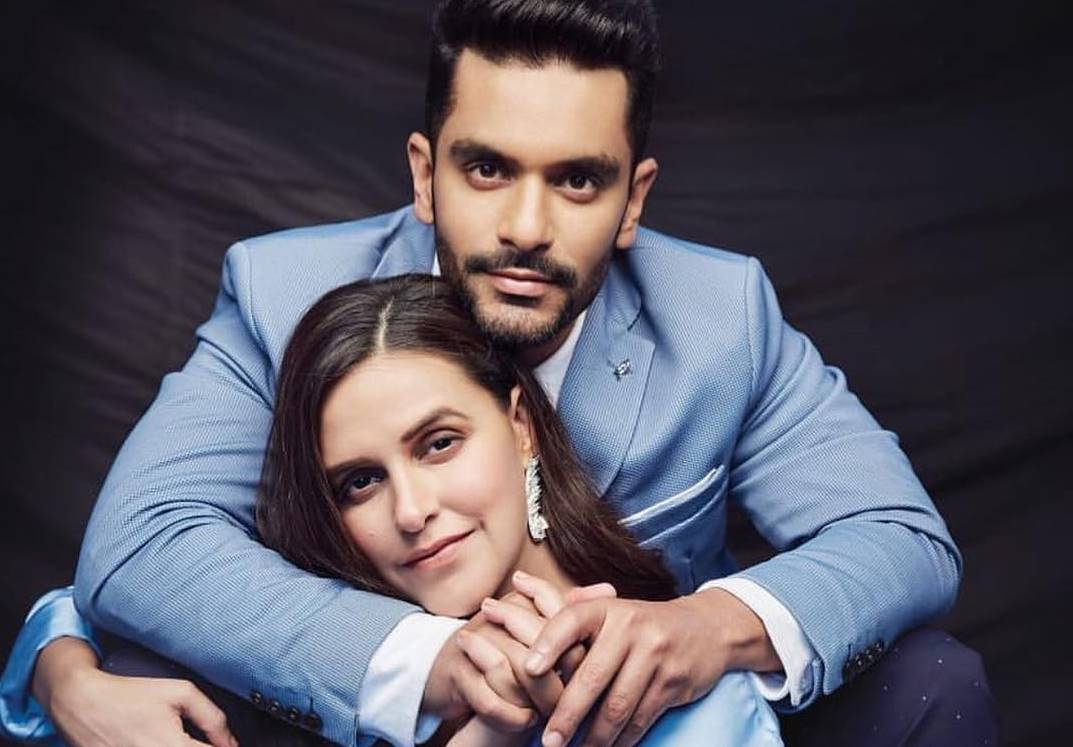 Neha Dhupia and Angad Bedi welcomed their first child – a baby girl, on November 18th. Neha was admitted to Women's Hospital located in Mumbai's Khar area where she gave birth to a healthy baby girl.
Wishes for the couple have begun pouring in on social media:
https://www.instagram.com/p/BqT_hWfFm9w/
Yaayy it's a girl💖👧🏻 Congrats my dearest @nehadhupia & @angadbedi on the birth of ur princess!!May she be blessed with good health & happiness always! And with u two as her parents, I know her life will be full of love & laughs! Here's to a truly special chapter in ur lives!😘🤗 pic.twitter.com/Hq28fEWDWU

— Sophie C (@Sophie_Choudry) November 18, 2018
Congratulations @NehaDhupia and @Imangadbedi on being blessed with a baby girl! ❤ Welcome to the club!

— Harbhajan Turbanator (@harbhajan_singh) November 18, 2018
@NehaDhupia @Imangadbedi congratulations my darlings, on little baby #DhupiaBedi. @NikitaSanyal 🙌🏼🙌🏼🙌🏼⭐️⭐️⭐️🥂🥂🥂🥂🥂 pic.twitter.com/MWgRz5YeTo

— Devraj Sanyal (@DevrajSanyal) November 18, 2018
Neha and Angad tied knot in a hush-hush ceremony in New Delhi on May 10, this year. Then there was buzz stating that the reason behind this hush-hush ceremony is Neha's pregnancy but couple refused to comment over this. But on 24th August, Neha Dhupia's husband Angad Bedi confirmed the pregnancy news with an adorable Instagram post. While Neha's caption read, 'Here's to new beginnings … #3ofUs. #satnamwaheguru', Angad's cheeky words were, 'Ha! Turns out this rumour is true.. #3ofus #satnamwaheguru'. Angad even a hosted a grand baby shower for his wife on September 30.
In the recent episode of No Filter Neha, Angad recalled how he broke the news of Neha's pregnancy to her parents and how the wedding was planned within four days. "Considering that you didn't want to break the news that you were expecting, so we had to tell them that we need to get married and we love each other. I was extremely nervous because that was the judgment day, technically. To break the news to your parents, I really had cold feet as clearly it was not going to come from you (Neha). Everything had to come for me. I had to really man up and speak. I just had to blurt it out and see the reaction," said the actor.
In a recent interview to Mid-Day, Neha Dhupia stated why she kept her pregnancy a secret. "I was worried people would stop offering work. It was a good thing my bump wasn't showing till the sixth month because appearances matter here, and one might be assumed to be unfit for a job. Fortunately, my energy levels are high," said the actress.
Congratulations to Neha Dhupia and Angad Bedi! Stay tuned with us for more Bollywood news and updates.