News & Gossip
NCB arrests Showik Chakraborty, Samuel Miranda in drug connection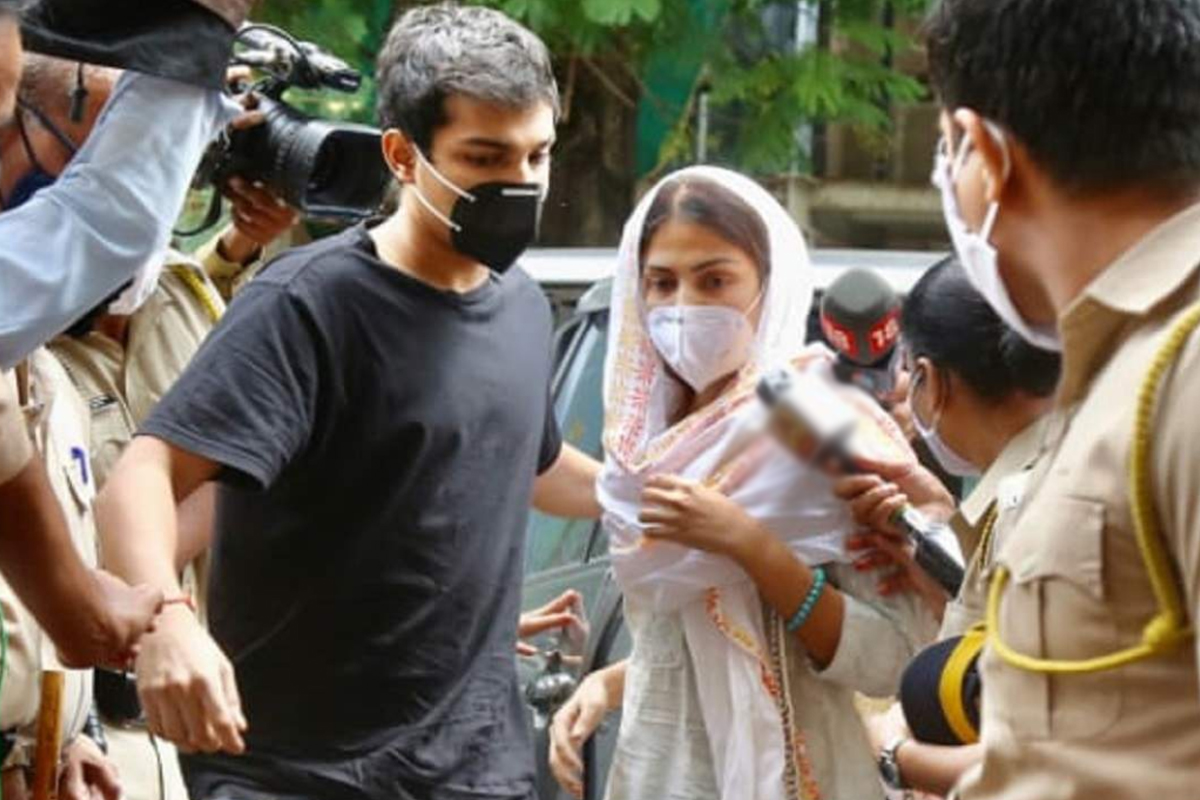 Rhea Chakraborty's brother Showik Chakraborty and manager Samuel Miranda have been arrested by the Narcotics Central Bureau (NCB) on Friday night, in connection with the drug link in the Sushant Singh Rajput case.
They have been detained under provisions of the Narcotics Drugs and Psychotropic Substances Act, 1985.
Narcotics launched several investigations and found many conversations between Rhea, her brother Showik Chakraborty and SSR's house manager Samuel Miranda involving the usage and dealing in the illegal Substances.
Earlier on Friday, the NCB raided the 'Jalebi' actress residence and her aide Samuel Miranda's residence in their drug-link. However, one of the many Narcotics officers present there said that these searches are 'procedural matter'. He said, "It's just a procedural matter. That is what we are following. It is being done at Rhea's and Samuel Miranda's house," revealed one NCB officer. Meanwhile, a team of Mumbai Police was also captured securing the place.
NCB carried out raids in Mumbai on August 27 and 28 where two persons, namely Abbas Lakhani and Karn Arora were arrested for possessing 'bud' of illegal substance curated marijuana. Upon further investigation, the NCB succeeded to trace links with Lakhani and Vilatra. After which NCB had arrested Zaid Vilatra over alleged drug supply charges in connection with Sushant Singh Rajput death case.
To note, on August 26 the NCB had registered a case against Rhea Chakraborty, her brother Showik and others under Sections 20, 22, 27, and 29 of the NDPS (Narcotic Drugs and Psychotropic Substances) Act. The NCB has slapped criminal charges against Rhea in drug conspiracy angle related to Sushant's alleged suicide case.
Furthermore, the NCB has got some explosive leads in the drug angle after its raid on August 27 and 28 and has arrested drug dealers namely Zaid Vilatra, Basit Parihar, Abbas Lakhani and Karan Arora so far. Zaid's CDR revealed he was had connections with other dealers namely Basit Parihar and Suryadeep Malhotra, who have connections with Rhea Chakraborty's brother, Showik. NCB source also alleged that Parihar had connections with the late actor's house manager Samuel Miranda, whose name had also surfaced when the drug chat from Rhea's mobile went viral.
As per a media report, the 20-year-old drug peddler, Zaid Vilatra used to allegedly supply cannabis to Showik and Samuel Miranda, who were introduced to each by another middleman Abdel Basit Parihar who is 23. Reportedly, Zaid was sent to seven-day NCB custody on Thursday.
As per recent developments, NCB has reportedly revealed that after due procedure and taking evidence on record, Vilatra was apprehended and they also recovered a large sum of INR 9.55 lakh, foreign currency $ 2,081, 180 British Pound and 15 Dirham which he confessed was drug peddling money.