Bollywood
When National Anthem Played Twice In Dangal, This Is How People Reacted!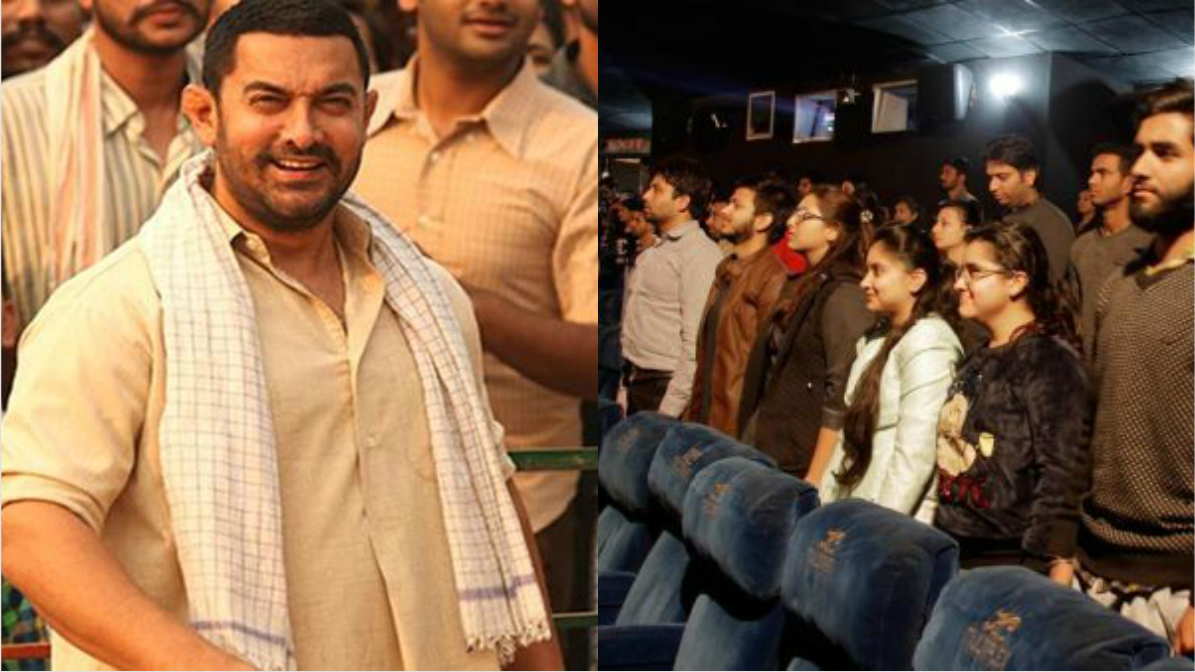 Aamir Khan starrer Dangal is one of the best movies of 2016. The start of 2016 started on a good note with Airlift and it will end in a big way with Dangal. Dangal is perfect Christmas and New year gift for Bollywood fans. The movie is good in every aspect and we can easily see that with the whopping collections. If you have seen the movie, you know that Indian National Anthem was being played twice in the movie, once at the start and once at the end. Well, a number of Twitterati have their own views on standing twice for the respect of national anthem.
Also read: Tweet Review: Fans Going Crazy For Aamir Khan Starrer Dangal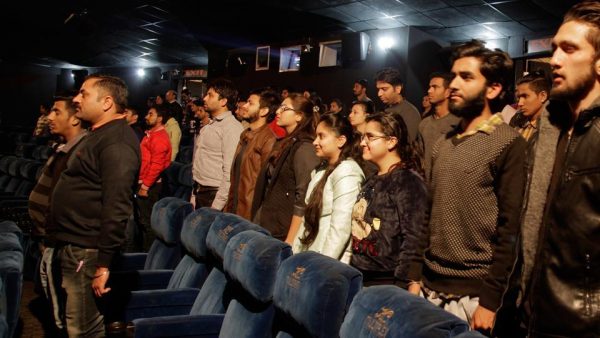 Recently, Supreme Court of India gave a decision that every movie should be played after the national anthem. So, it is mandatory that the audience has to stand before the start of a movie. In Dangal, the audience did stood before the start of the movie and interestingly, they again stood by the end of the movie, when Geeta Phoghat (Fatima Sana Shaikh) went on to win the final match at Common Wealth Games, 2010. So, in that way, the audience had to stand up for the National anthem twice.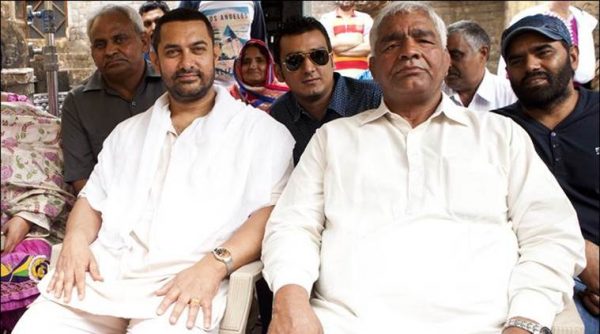 Well, Twitterati didn't take it so long to shared this news on social media. A number of netizens have their own sorts of opinion about standing twice for the National anthem. Though, many of them supported it in a big way and said that it was a good inclusion before the end of the movie. As most of the tweeterati felt that it was one of the best moves from the makers and this movie deserves it.
Take a look at the latest tweets:
The most defining moment of #Dangal is when the people in the theatre stand up for the national anthem at the end naturally out of respect.

— Shomini Sen (@shominisen) December 21, 2016
Lessons from #dangal – Ppl dont need a court ruling to make them stand up for National Anthem….it just comes from inside & at right moment

— Geetika (@geetika_j) December 22, 2016
https://twitter.com/khaana_khaaya/status/813261286590988288?ref_src=twsrc%5Etfw
https://twitter.com/shetty_shiri/status/812735034188857344?ref_src=twsrc%5Etfw
Watched Dangal Salute you @aamir_khan! Everyone in the theater stood during the NationalAnthem in the movie!I give it 10/10 rating

— Aman Agrawal (@agrawalaman1117) December 24, 2016
https://twitter.com/dr_insomnia89/status/812396552354287616?ref_src=twsrc%5Etfw
https://twitter.com/nazirology/status/813398984626556929?ref_src=twsrc%5Etfw
Many people stood for national anthem during 'Dangal' because when people in their front row stood, they couldn't watch the movie.

— Dibyasundar Nayak (@dibyabttb) December 26, 2016
https://twitter.com/cinemaausher/status/813245606709764096?ref_src=twsrc%5Etfw
Overall, this movie deserves respect from everyone as this is based on the life of Mahavir Singh Phoghat and their courageous daughter Geeta Phogat and Babita Kumari. Directed by Nitesh Tiwari, the film also stars Fatima Sana Shaikh and Sanya Malhotra in titular roles. Now, it is very clear that 2017 will be a big year for Aamir Khan, where his Dangal will go on to win major awards at the awards events.
What do you have to say about this particular news? do let us know in the comments section below
Also watch: Aamir Khan's DANGAL – 1st WEEKEND BOX OFFICE COLLECTION | Filmymantra.com
https://www.youtube.com/watch?v=wg-jwAsb4gs