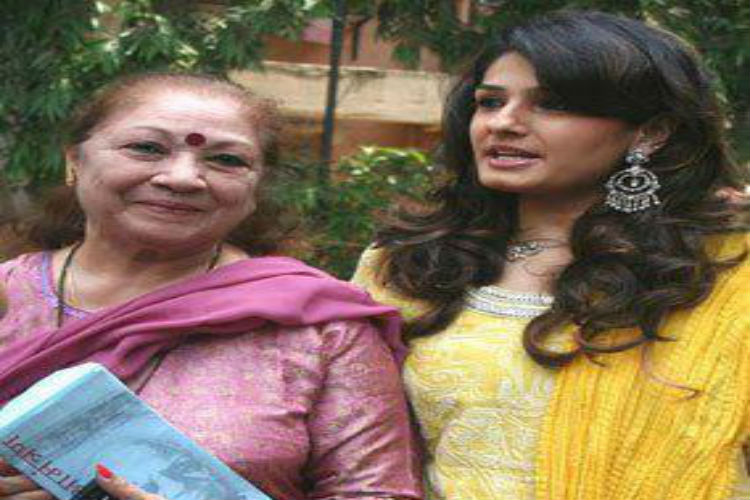 Actress Raveena Tandon has laughed off an "obituary" that a newspaper carried of her mother, whom she says is "hale and hearty".
On Monday, Raveena posted a photograph where her mother, Veena, is seen dancing at a family function.
"And my mom hale n hearty dancing away yesterday at a function, a leading newspaper wrote her obituary yesterday," Raveena tweeted, and added that the piece was penned by a scribe who knows her for years.
The actress even received an apology, but she has stressed in her Twitter post that it "proves media not checking facts at all anymore".
Her mother also had a good laugh seeing the report.
"We all had a good laugh this morning after reading the papers!! Mom said 'in log ko kya jaldi hai (why are they are in a hurry)'.
"She is a woman with undying spirit… Taught me how to fight my battles, not accept wrong! That if you go down, but not without a fight! Give it back! So she's NOT going anywhere," added Raveena, who was last seen on the big screen in "Bombay Velvet" and featured in a digital film "Jai Hind" that pays homage to the freedom fighters along with Manoj Bajpayee.
And my mom hale n hearty/ dancing away yesterday at a function,a leading newspaper wrote her obituary yesterday!!!😂😂😂 pic.twitter.com/8U91jM1ojH

— Raveena Tandon (@TandonRaveena) September 21, 2015