News & Gossip
MS Dhoni Smiles After Imran Tahir Asked For A Review, The Internet Is Loving It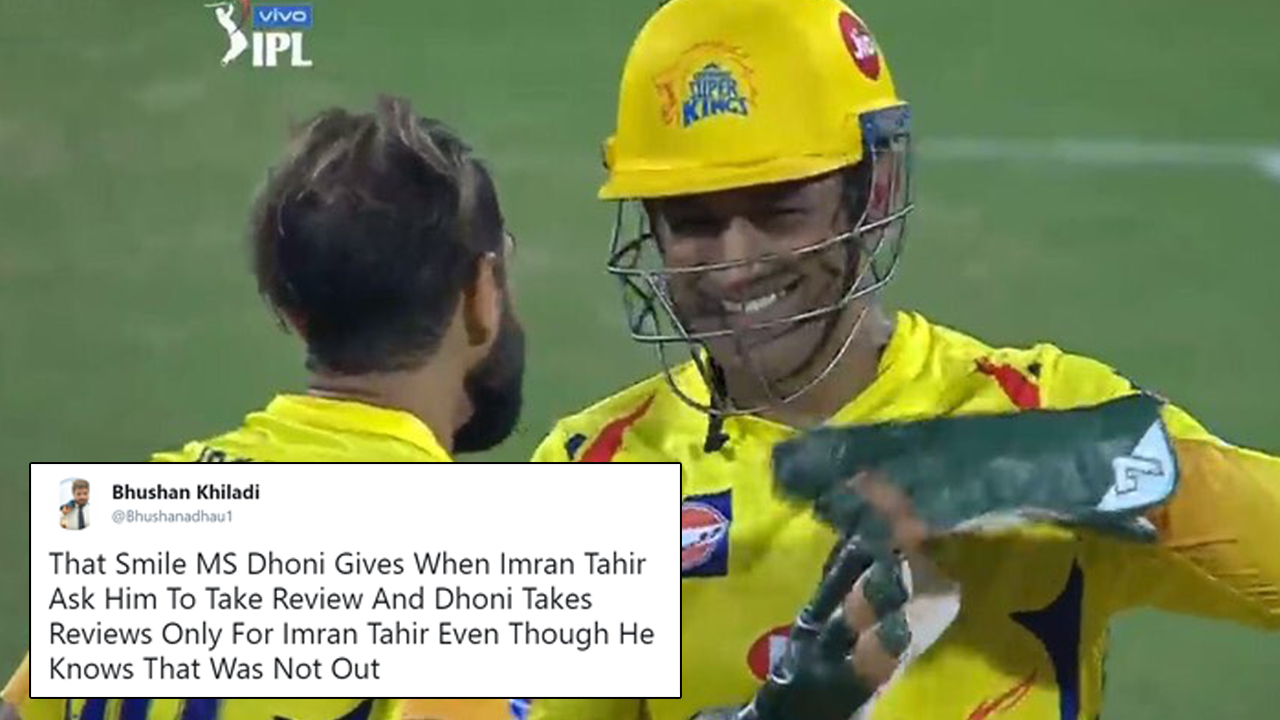 Former Indian Skipper MS Dhoni is known for his intelligence and impeccable eye for details on the field. He has mastered the Decision Review System aka DRS in the cricket so much that people have renamed DRS to Dhoni Review System. We all know when Dhoni takes a review, it will result in his favor.
We are talking about this because something happened in the last IPL match between Chennai Super Kings and Kolkata Knight Riders that has left everyone amazed.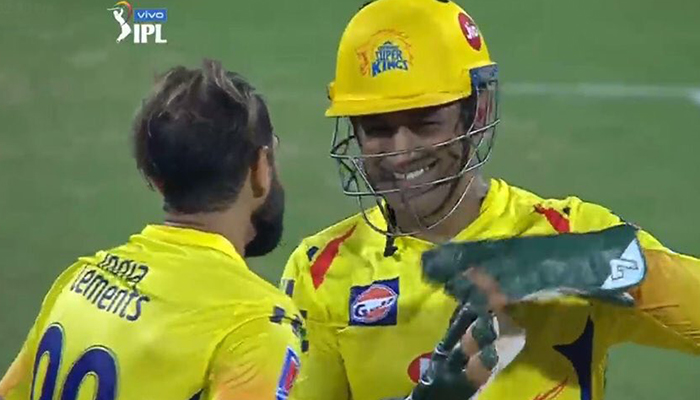 A very beautiful moment took place between South African bowler Imran Tahir and MSD in 15th Over of KKR's batting. Tahir was able to trap big man Andre Russel, as the ball stuck on his pads. Tahir appealed for his wicket but was not given by the on-field umpire. However, Tahir believed that Russel was out so he ran to skipper MSD and asked him to go for a review.
After a while, MS Dhoni smiled and signaled for the ball to be reviewed. This reaction from MSD is priceless. Don't believe us watch it for yourself:
Imran Tahir insists and MS Dhoni sheepishly signals for the DRS. Dhoni already has raised his hand to signal it. He was always ready to oblige. #CSKvKKR #WhistlePodu #IPL2019 pic.twitter.com/g5uZw4a8R1

— दीपक/Deepak (@deedeepakksha) April 9, 2019
Imran Tahir was unfortunate as the ball was missing stumps and review going against him. As a result, CSK also lost the review.
This incident has once again proved that Dhoni is the master of DRS. However, Netizens are in awe of CSK skipper for his reactions when Tahir asked for the review. Look at some of them down below:
1
https://twitter.com/TrendsDhoni/status/1115653167432093697
2
https://twitter.com/mr_singham/status/1115646931697455105
3
https://twitter.com/srishtimjain/status/1115654601611649024
4
https://twitter.com/Rowdy_babyy/status/1115654688634834945
5
https://twitter.com/jazzy_gumbo/status/1115656958529269762
6
https://twitter.com/DHONIism/status/1115642893031694339
7
https://twitter.com/Bhushanadhau1/status/1115640304345014280
8
These guys are laughing after asking for DRS against Russell. How can you not love this bunch?

— K Balakumar (@kbalakumar) April 9, 2019
9
https://twitter.com/BollywoodGandu/status/1115641113308803074
10
When you convince your dad for a Goa trip by saying 'No Booze'. pic.twitter.com/O59qJLJNrN

— Silly Point (@FarziCricketer) April 9, 2019
That shows why everyone loves MSD so much.