News & Gossip
MS Dhoni Said Bh*sdike Or Bhootni Ke, Twitter Can ' t Figure Out, Watch The Video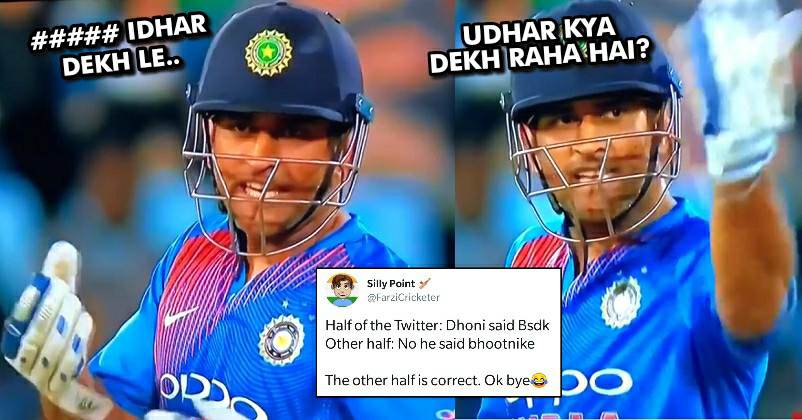 MS Dhoni is inarguably one of the most popular cricketers in the world. He is also known for his cool and calm nature. After all, he is called Captain Cool. However, he lost cool during the second T20 match of India Vs South Africa. He seemed pretty animated and saying some things to non-striker Manish Pandey.
The second T20 between India and South Africa was pretty intense. Top order batsmen failed to make an impact, but India did recover and scored a big total, all thanks to the outstanding partnership between MSD and Manish Pandey. However, in the last over of the innings, Dhoni lots cool and shouted at Pandey saying, "Oyee.. Bho*dike Idhar dekh lae. udhar kya dekh raha hai.. Main Idhar khada hu na Batting Kar Raha."
Watch the video if you missed the match:
https://twitter.com/AmitBamel2/status/966872437508853760
Dhoni used such words because Manish Pandey was standing at non-striker but looking at the fielder instead of the batting end. However, this statement of Dhoni has started a whole new debate on social media. Some of them are saying that Dhoni said, "Oyee.. Bole they na idhar dekhne, udhar kya dekh raha hai.. Main Idhar khada hu na Batting Kar Raha." Because "Bole they" is pretty common words in Jharkhand.
Then some of them are telling that Dhoni said "Bhootni Ke". Twitter is debating intensively about the words used by MSD. Even thought India lost the match by 6 wickets, people are debating about what exactly Dhoni said!
Check out some of the selected reactions right here:
1

2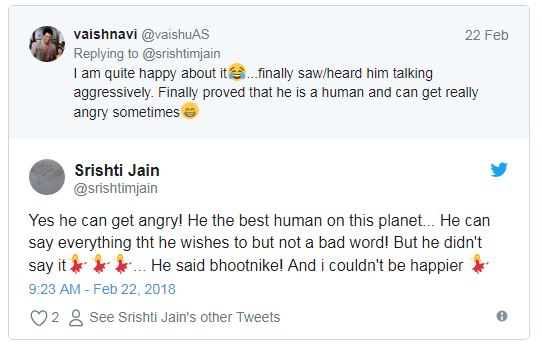 3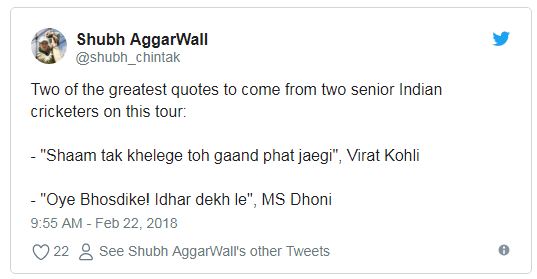 4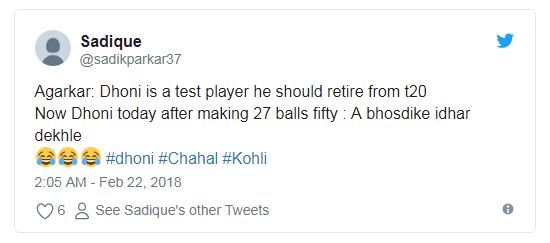 5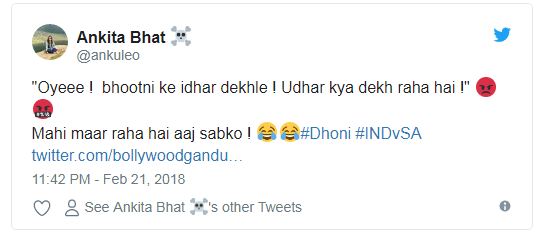 6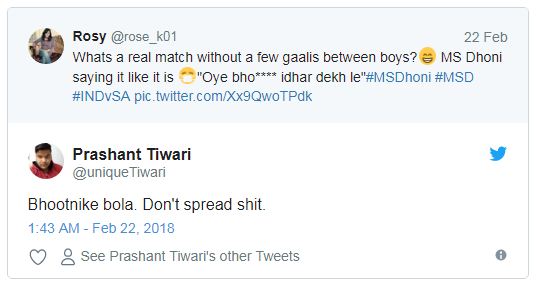 7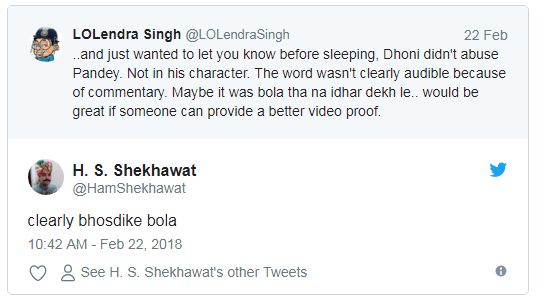 Too Much Confusion!
What do you think about the same? Tell us your thoughts in the comment section down below. Stay tuned to Filmymantra.com for more updates.