MS Dhoni is one of the most respected Indian cricketers and recently we have seen in his own biopic. MS Dhoni: The Untold Story released in September 2016 and went on to cross 100 crore mark at the Box Office. It was one of the most successful films of 2016, which starred Sushant Singh Rajput and Disha Patani in titular roles.
Also read: 'MS Dhoni: The Untold Story' And 'Sarbjit' Make It To Oscars!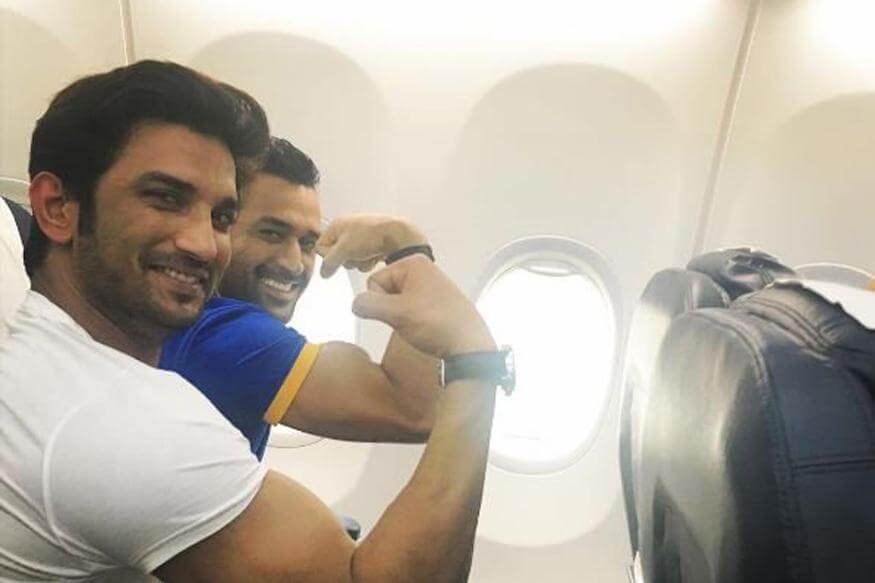 To prep-up for the role, Sushant Singh Rajput has worked over 1 year to be in the Dhoni's shoes. He met Dhoni on many occasions and learned a lot of things from his life. Dhoni even shared minute details that nobody else was being known about. He even shared that, he has worked in a Bollywood movie Hook Ya Crook which never been released.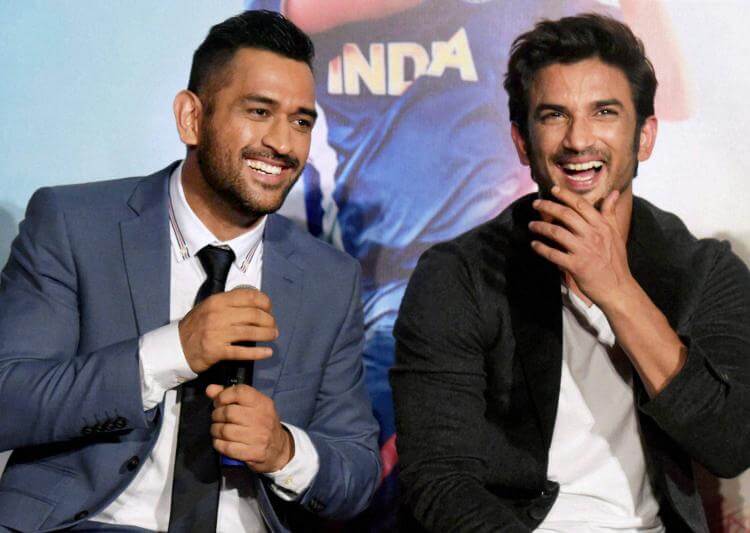 MS Dhoni was happy to see that audience is liking his biopic on the silver screen. MS Dhoni: The Untold Story has actually dictated his life journey in the simplest form. He has seen the hard and fast days of his life and knows what struggle actually means. His hard work has actually made him a good cricketer and now he rules the cricketing world.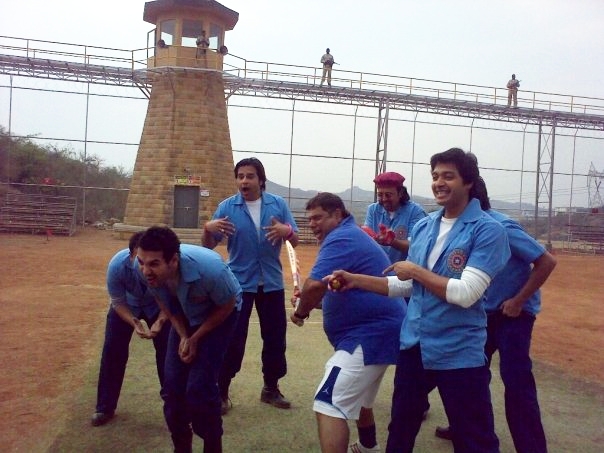 It was way back in 2010 when Dhoni was a part of David Dhawan directorial movie, which stars John Abraham, Kay Kay Menon, and Genelia D'Souza. Though the film never got released but this information is actually an interesting one.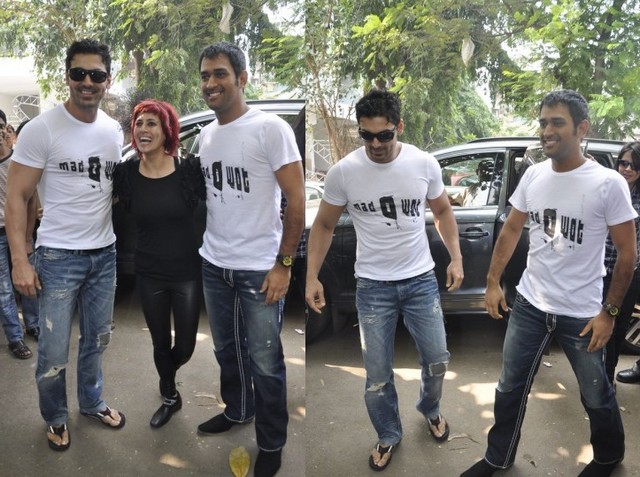 Even the core Dhoni fans didn't know about it and it was more of a secret thing for the people. So, if you had a thought that Dhoni didn't work in any movie then you have got an answer now.
Here is the proof:
Even in the IMDB rating, Hook Ya Crook movie shows that MS Dhoni was a star cast in it.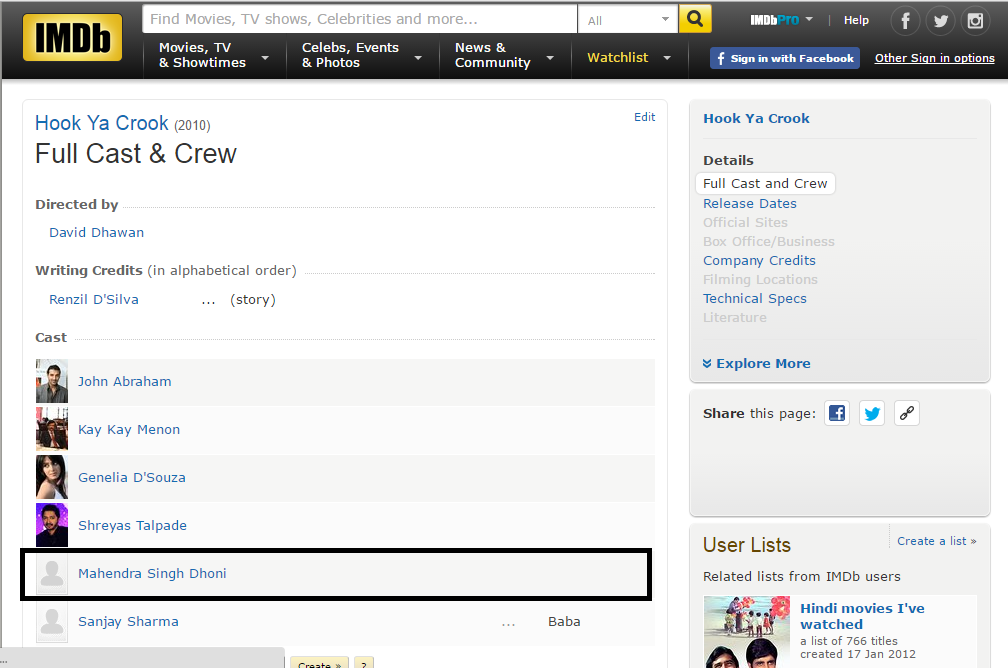 Directed by Neeraj Pandey, the film also stars Kiara Advani and Anupam Kher in titular roles.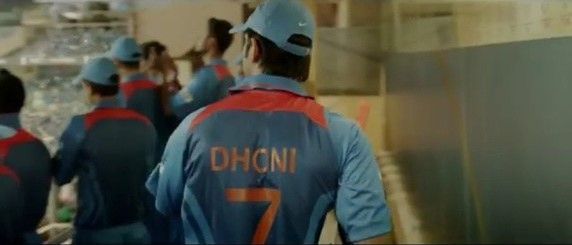 We wished the film would have released and we could have witness MS Dhoni acting on the silver screen.
What are your thoughts about MS Dhoni's debut movie? do let us know in the comments section below.
Also watch: M.S Dhoni Untold Story Special Screening With Bollywood celebrities
https://www.youtube.com/watch?v=x4cc8_RGzaM