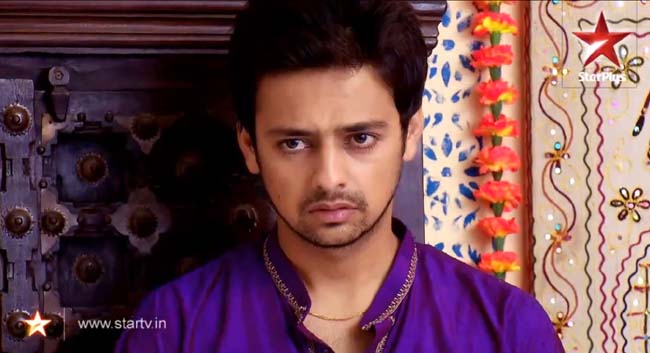 Mohit to die in star plus Diya Aur Baati Hum
Bhabho and Babasa see the huge customer line at Meenakshi's shop. They both sell the sarees to foreigners. Babasa tries to speak English. While everyone is busy, Mohit goes to Lalima's sweet shop. Mohit has ignited fire in Lalima's shop. He takes revenge from Lalima, after she slapped him. Sooraj comes there and sees Lalima's sweet shop burning. Mohit starts acting as if he too came just now.. Sooraj understands Mohit has done this. Everyone come there. They panic seeing the fire. They blow off the fire and then deal with Mohit. Sooraj and Mohit get into an argument. Sooraj asks Mohit why did he do this. Mohit denies it. Sooraj confronts him and says he has seen Mohit doing this.
Mohit then accepts he has lit fire in the shop, and asks Sooraj not to support Lalima. Mohit says Lalima is characterless woman, she has gone to Sooraj's room as Sandhya, Lalima is making Sooraj against. Sooraj slaps Mohit and scolds him. Lalima feels bad. Bhabho and Sandhya get shocked too. Mohit leaves angrily. Sooraj wishes Mohit realizes his mistake. Bhabho gets disheartened. Sooraj and Sandhya assure Bhabho that they will make Mohit walk on right path. Unfortunately, Mohit will be dying in the show.