News & Gossip
Mohit: We both our career oriented and want to concentrate on our work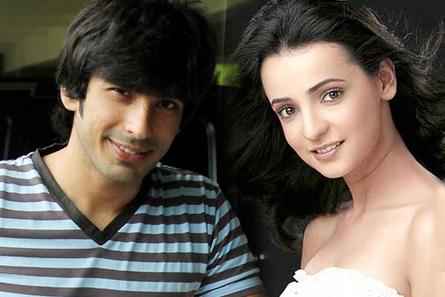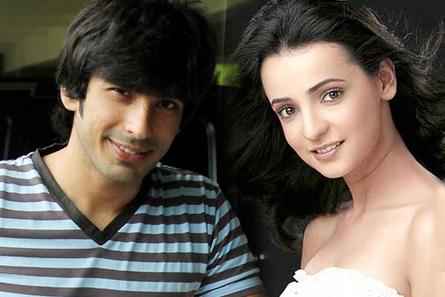 Miley Jab Hum Tum fame Mohit Sehgal who is back to TV screens with Zee TV's Sarojini (Rashmi Sharma Prodcutions) is playing a spoil brat Somendra in the soap.
From the chocolaty boy Samrat to Sarojini's Somendra, Mohit has always managed to impress masses with his power pack performance.
In a free chat with network, Mohit spoke about his role, show, his journey and about his girlfriend Sanaya (Irani).
What kind of response are you getting from masses on your new show Sarojini?
The response is pretty good. My fans are liking my new avatar. My role of Somendra is very different and something I have never played on-screen before. He is very flamboyant, funny, charming and a complete spoil brat who doesn't listen to his dad.
Was it difficult for you to get the dialect?
Initially, I had to work on my body language and also get the hold of proper accent as people living in Pratapgar has a very different style of talking. I was asked to watch Gangs of Wasseypur to get the feel of my character.
Who helped you get into the role of Somendra?
Pankaj Tripathi who plays my father role in the show is from Patna and he really knows the nuances of such kind of people. So he and my crew members helped me to get into my role.
Even though you had a good debut you had to struggle to get another good show, why?
I did not struggle but yes I was waiting for good work for all this while. I still remember there were 800 to 900 guys who auditioned for the role of Samrat and finally I was chosen from them. So an actor has to wait and have patience to play different roles to show his or her versatility.
How is your chemistry with your female lead Shiny Doshi?
Shiny is a brilliant actress and has a good screen presence. She is experienced and that shows in her work very well.
This industry is very uncertain and relationships break very soon but what has kept you and Sanaya (Irani) still so strong?
I think it's all about understanding your partner. We both are very sorted as individual who give space to each other. The very important factor in relationship is honesty and trust which keeps you bonded.
Are you watching Sanaya in Jhalak?
Yes, very much. I have managed to watch all her performances and I think she is superb. I hope she wins the Jhalak trophy.
Has Sanaya managed to watch your show?
Yes, she has and luckily she is enjoying it. And yes, she doesn't give me positive response only because she is my girlfriend. We both are each other's critics and give genuine feedback always.
When is marriage on cards?
Not very soon. We both our career oriented and want to concentrate on our work. Our family understands so we don't have any kind of marriage pressure from them also.