News & Gossip
Modi Government Announces 10% Quota For Economically Weaker Upper Castes, Netizen Lauds The Steps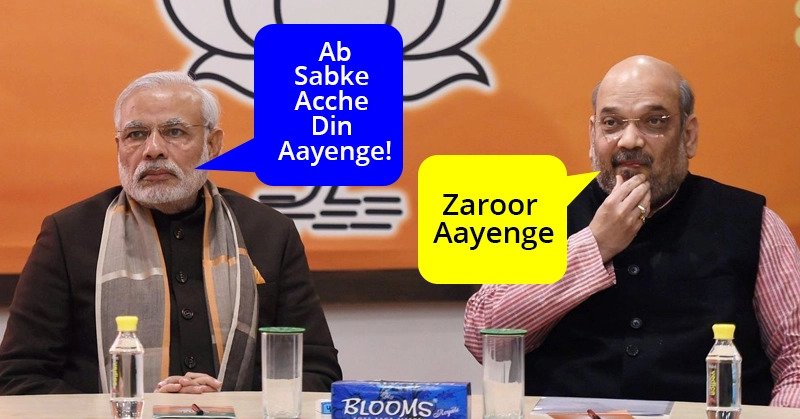 2019 general election is slated to take place in April-May this year. The largest democracy in the world will vote for a new Prime Minister. Will Modi returns to Power in the next election or federal front will come in power is the million dollar question.
After winning back to back elections in Uttar Pradesh, Gujarat, and many more states, Narendra Modi looked like an invincible force that too until the last assembly election, where Congress swept Rajasthan and Madhya Pradesh.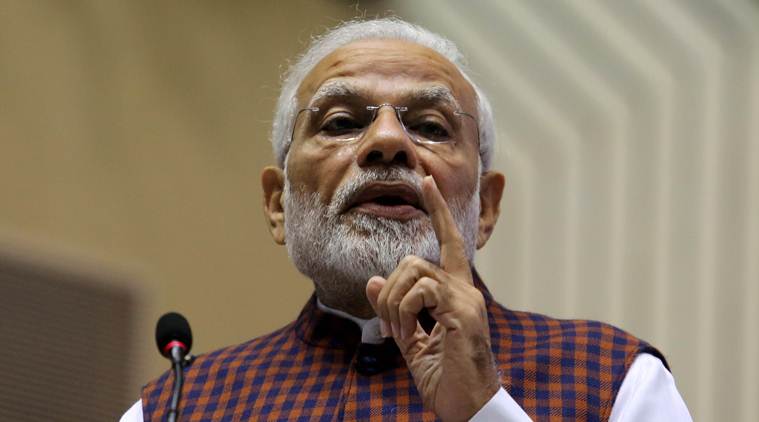 This is when it looked like BJP has got some completion, as it lost states in Hindi heartland, which was their forte. During the 2014 election, BJP came to power upon the promise of good and corruption free governance, creating millions of jobs and Acche Din. After more than four years, the party will once again hope to come to power with a majority.
Congress party is gradually regaining some lost grounds, but Narendra Modi is still the clear favorite to win 2019 general election. The latest move by the government proves so. Just a few months before the election Modi government has announced 10 percent quota to economically backward upper class in educations and government jobs. For this move to come into action, the government will have to amend Articles 15 and 16 of the constitution.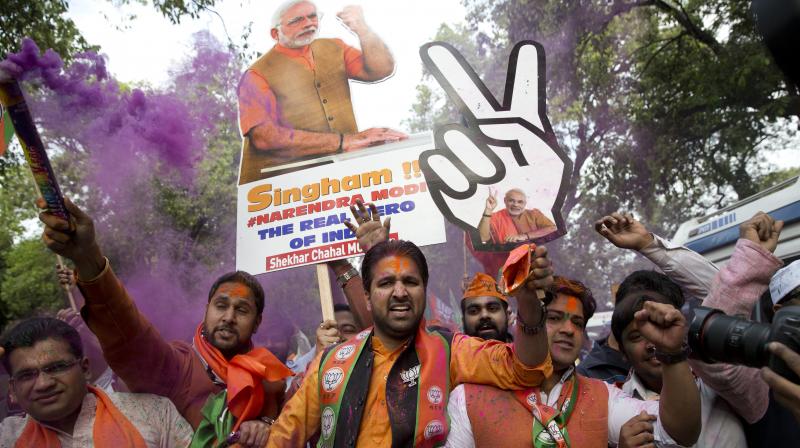 If you are wondering who are going to be eligible for the reservation, scroll down and check out the criteria
The annual income should be less than Rs. 8 Lakh
They should own agricultural land not more than five hectares.
Their homes should be smaller than 1,000 sq. ft.
Their residential plot should be less than 109 yards in any notified municipality.
Their residential plot should be less than 209 yards in non-notified municipality area.
Twitter soon started giving their reaction to this historic move by the government.  Scroll down and check out some of the Tweets:
1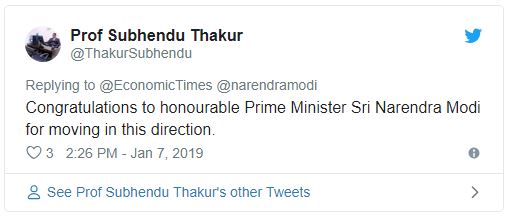 2

3
4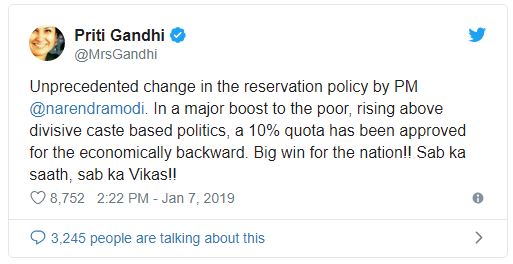 5

6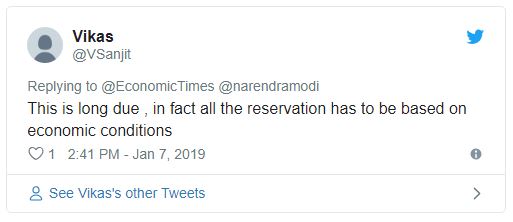 7
8

9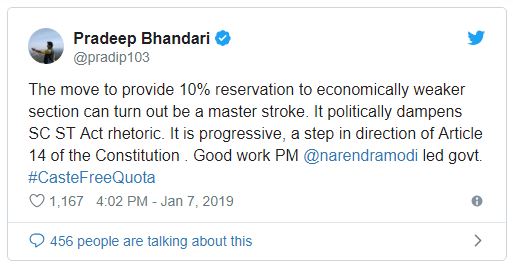 10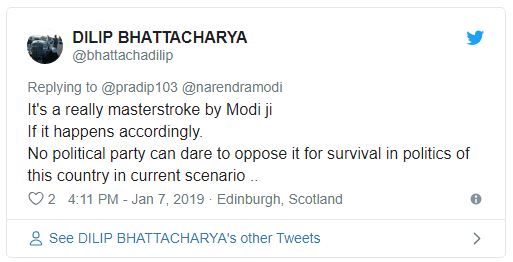 11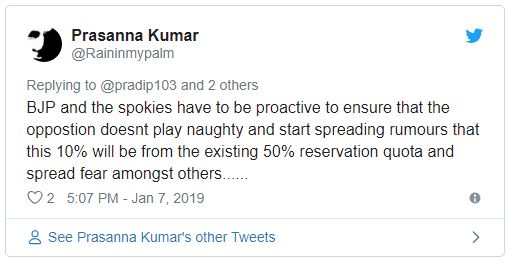 What do you think?