News & Gossip
Milind Soman copies Kiara Advani! Goes bare-chested behind lush green plants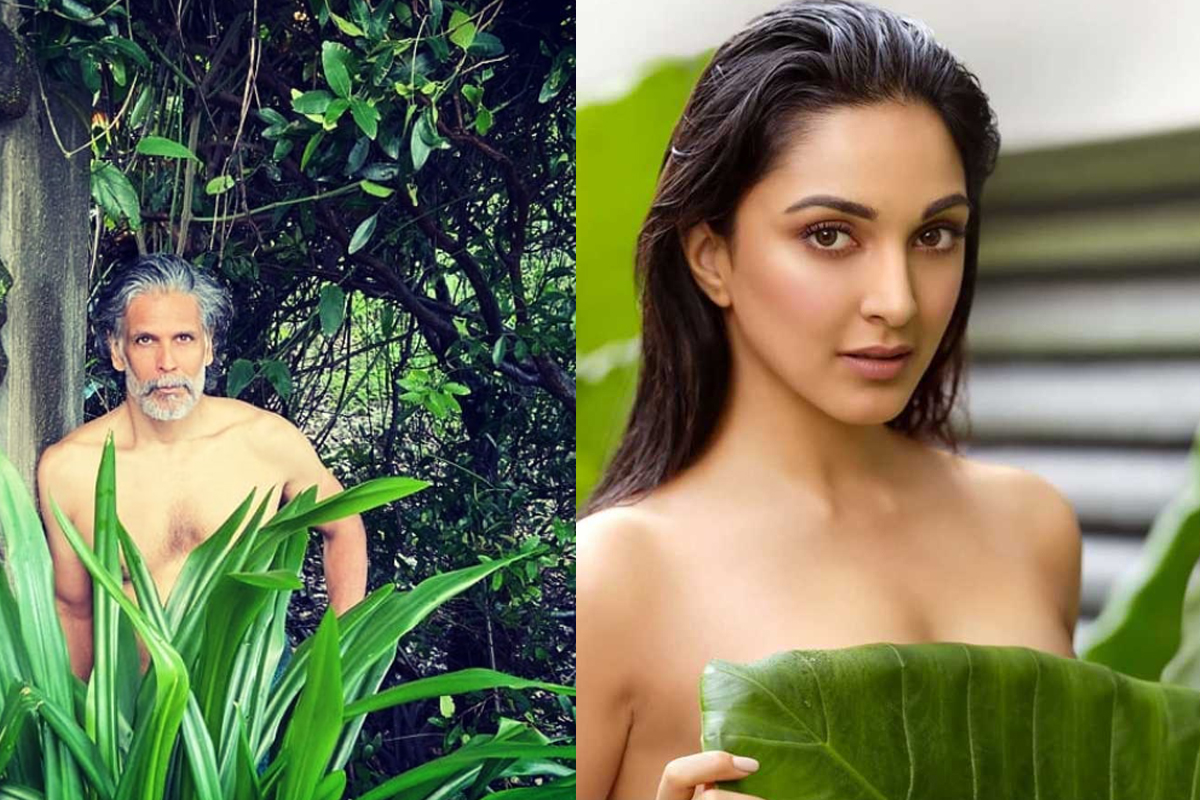 It's a delight to watch the dashing model-actor, Milind Soman, in action in front of the camera. Actor's social media handles are full of his inspiring fitness-workout posts and old photoshoots, through which he keeps his fans all hooked to his profile. But his recent upload, where he posed bare-chested behind the lush green bush, caught the attention of netizens and not only for his chiseled physique but also for the fact that similar pose was given by actress Kiara Advani.
Where this post left some of his fans wanting for more, others started to jab the model for its similarity with recently trending Photo of 'Kabir Singh' actress. According to sources the model has shifted to Lonavala amid lockdown, and is spending quality time with his family in the beautiful hill station.
Milind's post, within few hours of its upload on his Instagram account, gathered thousands of likes. The post also had a long caption written to it, which read,
Lockdown in Lonavala!!
.
.
We are transformed little by little every moment. We are not the same as we were when we we were children, or teenagers, or at any other age. Our bodies, our minds, our attitudes and perceptions are all changing due to internal and external influences. Everything we eat, read or watch, every interaction and conversation has an effect. Mindfulness and awareness help to identify and guide this transformation moment by moment so that we may become the people we want to be and create the world we want to live in. Stay positive. Love yourself. Surround yourself with love. #mindfulness #awareness #positivity #love #health #MilindSomwar @ankita_earthy"
https://www.instagram.com/p/CC2yjoKnoLX/
The reactions to his upload varied from people comparing him to Adam in the garden, to him copying Kiara Advani's pose for Dabboo Ratnani's photoshoot.
One of the many comments read, "Hahaha…you emerging as "ADAM" from behind the bush..!! Looking great as usual..!!."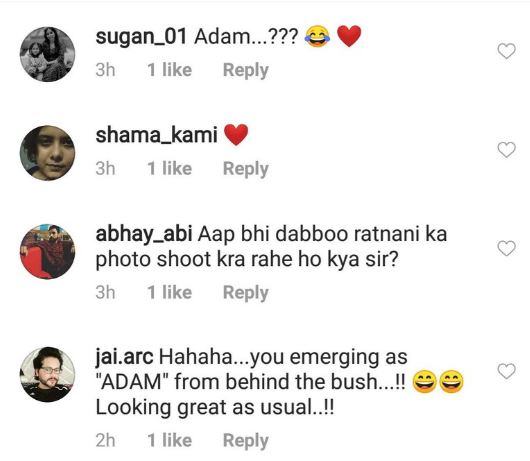 Another one read, "Aap bhi dabboo ratnani ka photo shoot kar rahe ho kya sir?" One of his fans wrote, "Trying to copy Kiara?"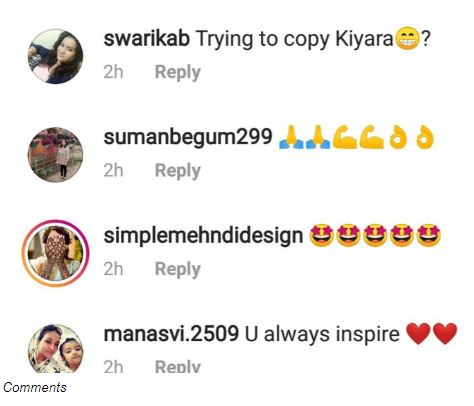 Sharing his life with fans and giving them a peep into his personal life, Milind Soman on his mother's 81st birthday, shared a video of his mother acing pushups like a professional. This video went viral on social media in no time and people were awestruck by the inspiring lady.