Singer Mika Singh  arrested in New Delhi for assaulting a doctor during his concert in April. Mika Singh has been released on bail from the Inderpuri police station in West Delhi.
Mika has said that Dr Shrikant was drunk and had made a rude gesture at the singer after he was  asked not to stand near women's group at the concert, organized by the DOS in Delhi two months ago.
Dr Shrikant has alleged that Mika insulted him and slapped him on the stage during concert. Later, the IMA"Indian Medical Association" asked to boycott the singer and demanded for his arrest.
"While performing, Mika had called some from the audience on stage for an activity. During the activity, something done by the doctor irked Mika who then slapped him and handed him to the bouncers," said a police official. Soon after the incident, the victim's colleagues created a ruckus at the venue but police immediately intervened and promised action against Mika following which an FIR was filed. Mika had then defended himself claiming the guy was drunk and causing disruption.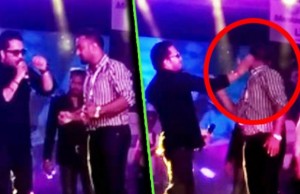 ---
For More Breaking News Join Our Facebook Page -: filmymantra.com