News & Gossip
Michael Vaughan Tweets About Cows, Pigs, And Camels On Indian Roads, Got TROLLED Hilariously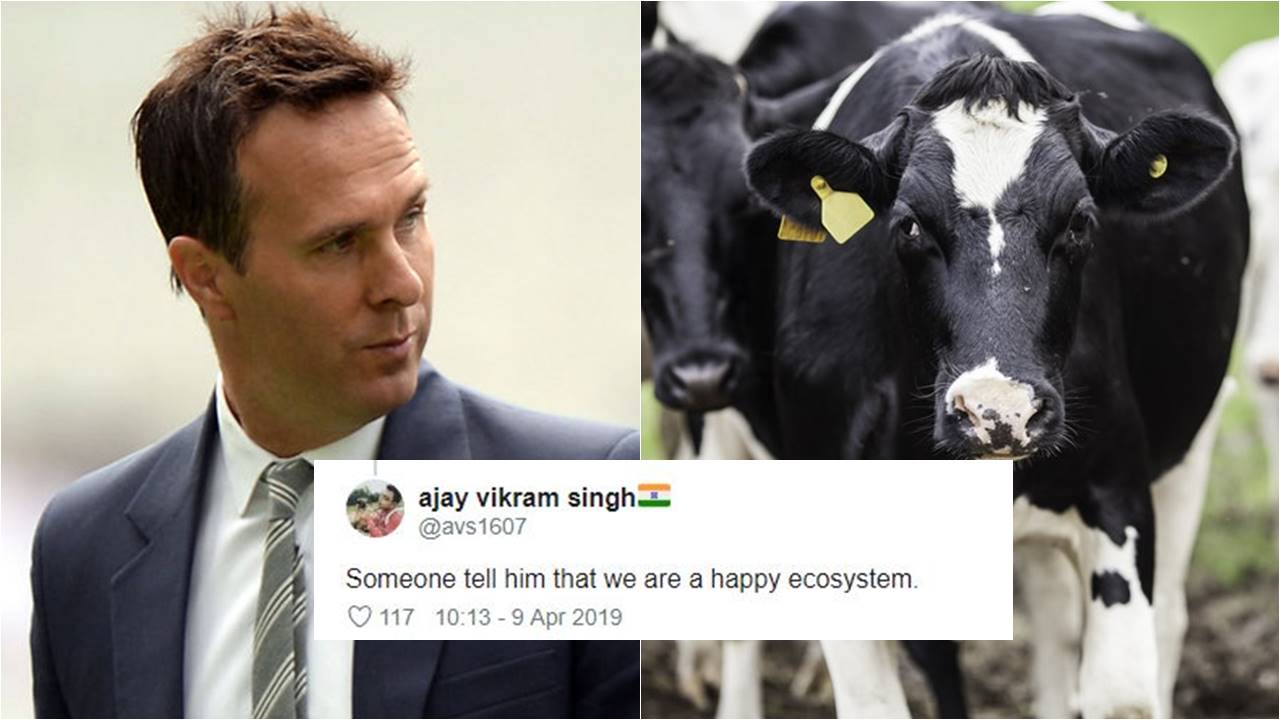 We as an Indian know our way around. We have pretty much gotten used to seeing animals like cows, goats, dogs, camels, and horses among others roaming on the road. This is something which is so normal that it doesn't even surprise us a bit. However, same can't be said about the foreigners, who are either fascinated or disgusting after seeing this at the Indian roads. Currently, former England Skipper Michael Vaughan is in India for his commentary jobs in the IPL.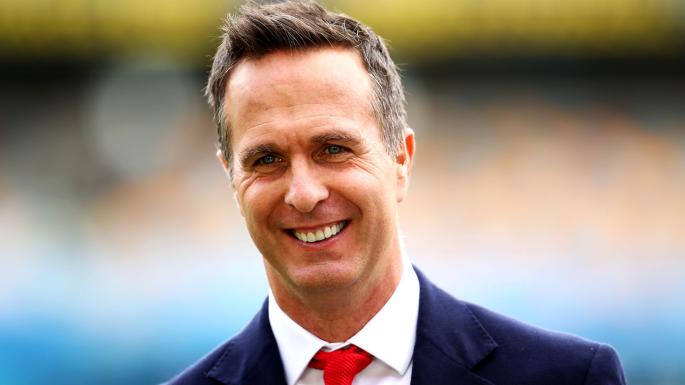 While traveling to various parts of the country, Vaughan saw several animals like cows, sheep, pigs, camels, sheep and many others on the road on his way to the stadium. He decided to take a dig at India for the same and tweeted,
"Love traveling in #India … So far this morning we have seen Elephants, Cows, Camels, Sheep, Goats & Pigs all in the middle of the road … #OnOn,"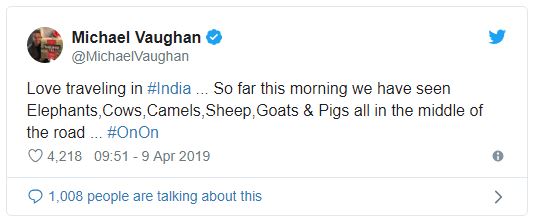 His sly dig has not gone down well with the Indians meaning he got brutally trolled in the most hilarious way possible. Desi Twitter sarcastically trolled him. Some of them even compared the herd of animals with the England Cricket Team, whereas someone said that "this is how we bond with our ecosystem".
This Is How Twitter Reacted:
1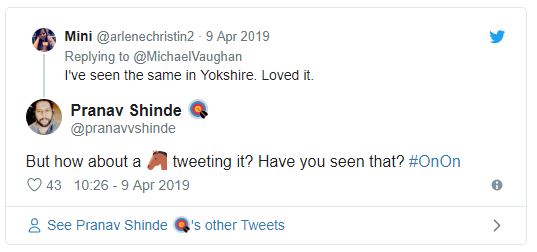 2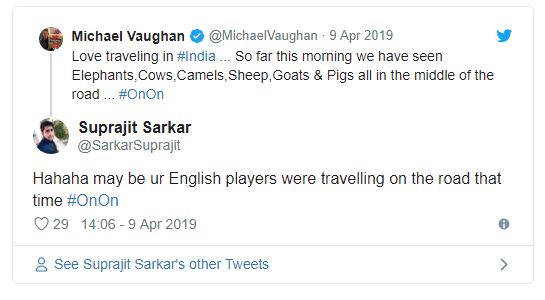 3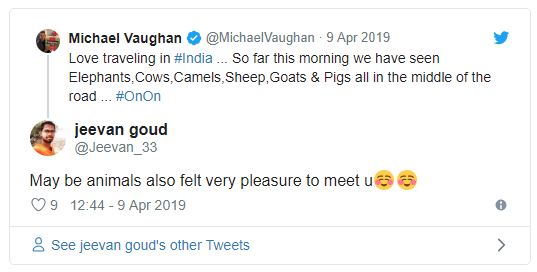 4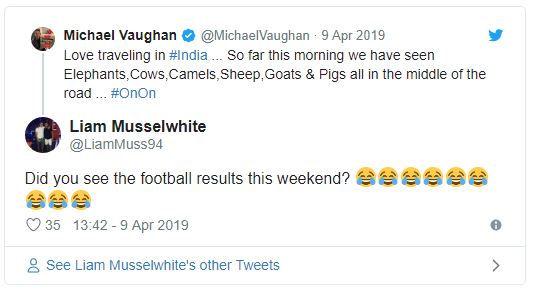 5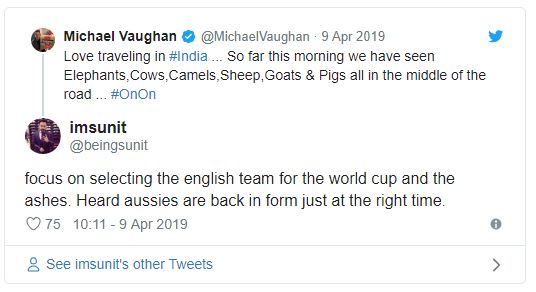 6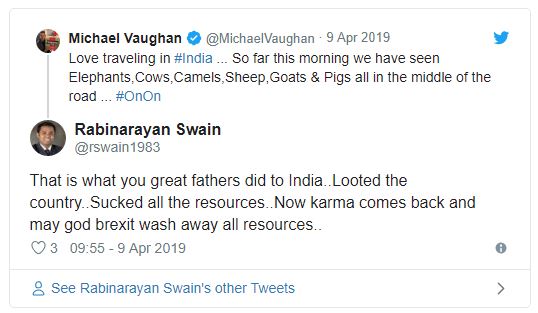 7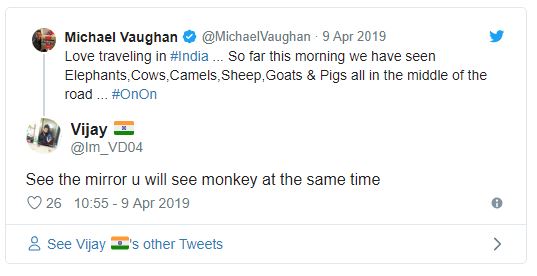 8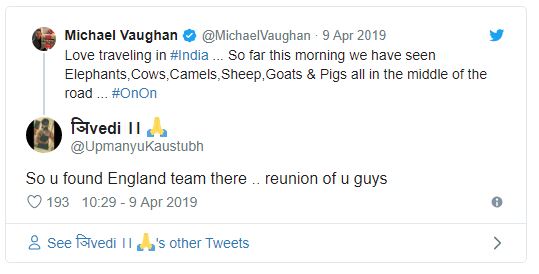 9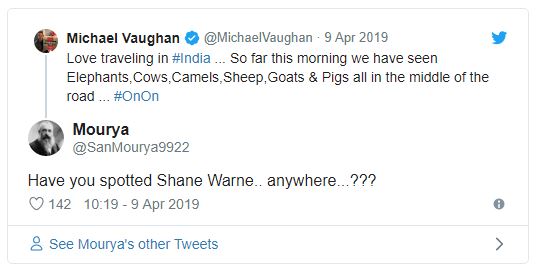 10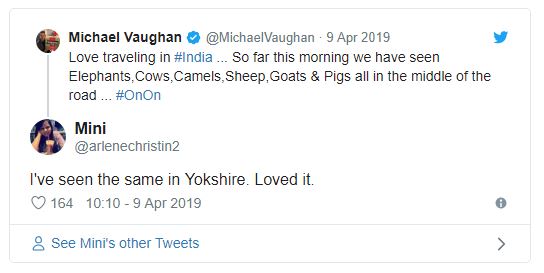 11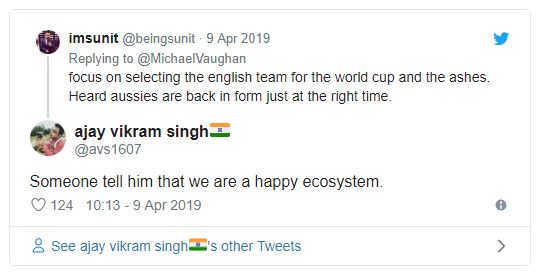 What do you think?