News & Gossip
'Mehr has put us on a timetable' says Neha Dhupia on entering parenthood with Angad Bedi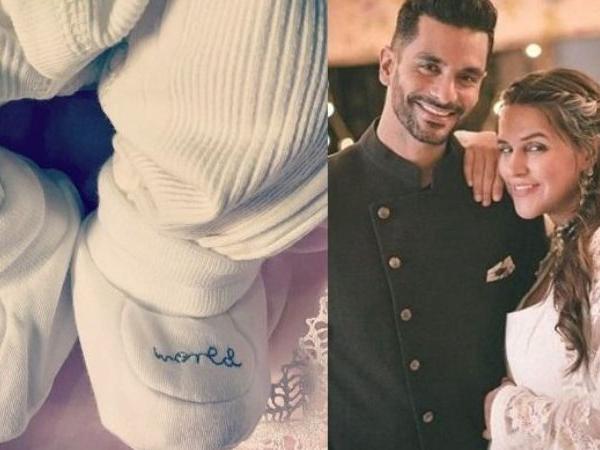 Neha Dhupia and Angad Bedi had got married in a private Anand Karaj ceremony in presence of their family and close friends, earlier this year! There sudden marriage had given rise to a lot many questions and speculations which were initially shut down by the duo but they later turned out to be true! Neha Dhupia and Angad Bedi became parents 6 months post their marriage and their daughter, Mehr Dhupia Bedi has now turned one month old! Now that Mehr is two months old, Neha Dhupia talks about parenthood with Angad Bedi in a recent interaction with media!
https://www.instagram.com/p/Bq1Y_9_H0X_/?utm_source=ig_embed
"Angad has become calmer when it comes to movie ticket bookings. Earlier we would just spontaneously decide and go to the movies. Now it is different. I have told him to tell me one day in advance. If he wants us to eat out then I have told him to tell me two days in advance because the kitchen also needs to shutdown. When it comes to travelling within the country he has to tell me three weeks in advance and if abroad then at least three months in advance. We have a schedule now that we follow as husband and wife. It's a scheduled love story. We have a particular time in the day slotted just for us. Mehr has put us on a timetable. It is all just so rewarding. It has kept me very busy. It has kept me entertaining", said Neha Dhupia!
https://www.instagram.com/p/BqZLvYgHJD1/
She added, "He is showing full solidarity with diaper changes, tantrums or breast-feeding. He is a pillar but there's not much he can do. We are excited, emotional tired. it's all there
Stay tuned for more updates!