News & Gossip
Meet Akshay Kumar and Twinkle Khanna's Adorable Daughter Nitara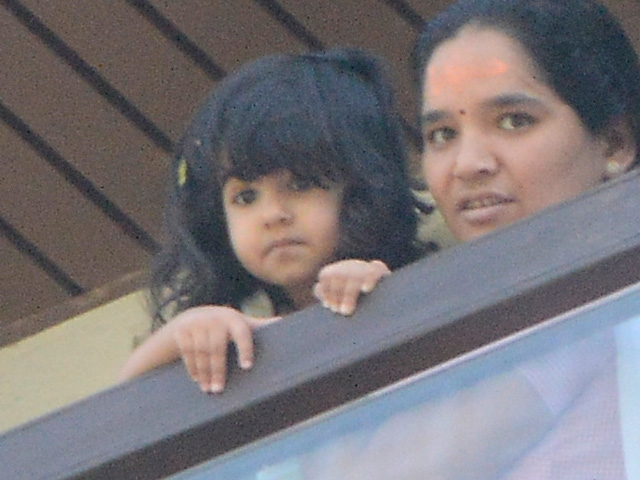 Meet Akshay Kumar and Twinkle Khanna's Adorable Daughter Nitara
NITARA WAS SPOTTED ON HER BALCONY WITH HER NANNY
Actor Akshay Kumar has offered anecdotes about his little daughter Nitara but never any photos, and so we've never been properly acquainted with her until a chance encounter with the cameras as she peeked out of her balcony yesterday. This glimpse reveals that the two-year-old Nitara is as charming as her famous parents.
Nitara, born to Akshay and columnist Twinkle Khanna in 2012, was spotted on the balcony with her nanny, giving the paparazzi below the once over.
Recently, Akshay Kumar said that Nitara is a miniature edition of her mother.
Twinkle, who goes by the moniker MrsFunnyBones on Twitter, has shared information about her daughter on social media.
Now, we know Akshay and Twinkle didn't mean for Nitara to be photographed but she's just too adorable to hide away.
Akshay and Twinkle married in 2001 and are also parents to 13-year-old son Aarav.