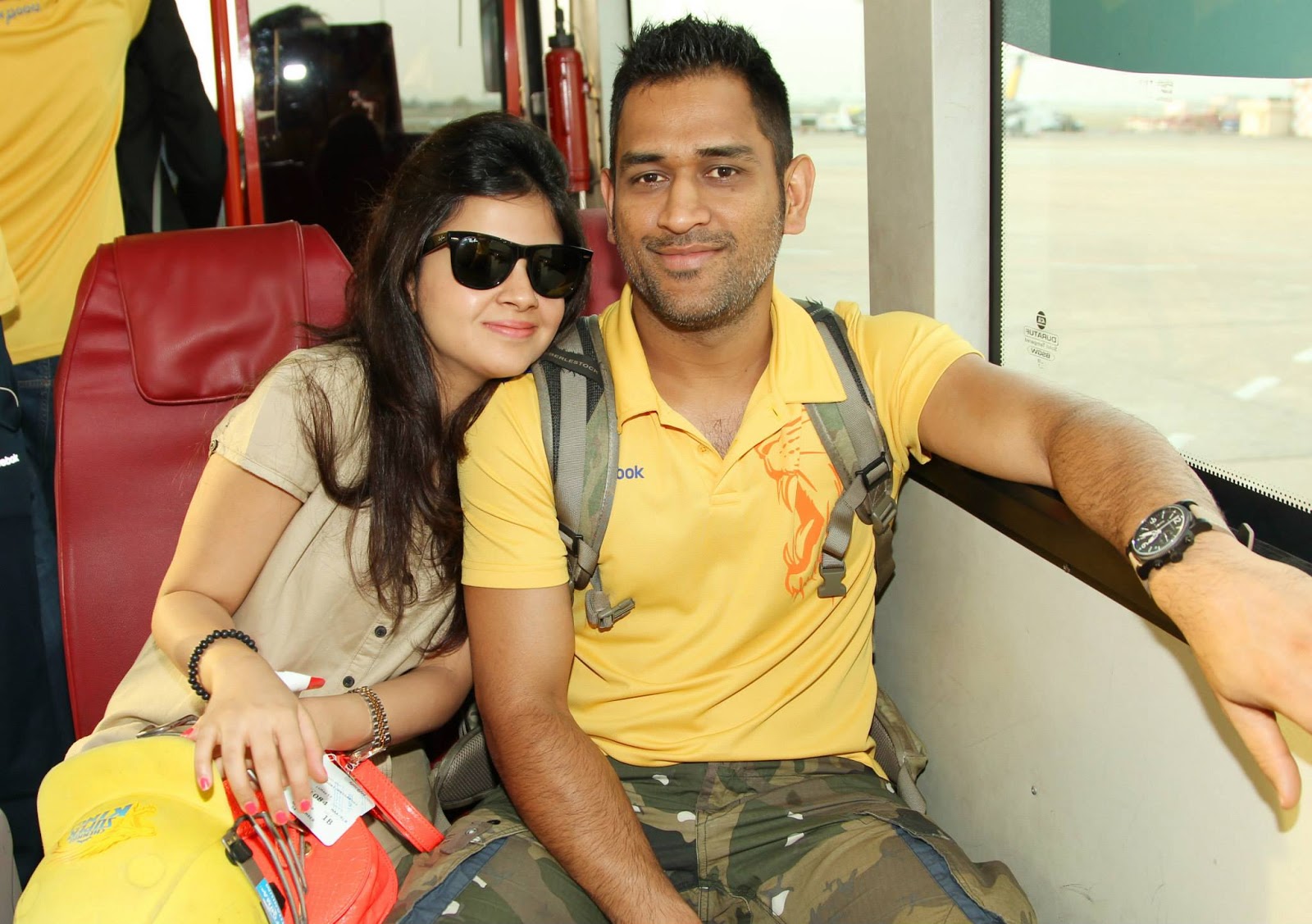 1. Mr and Mrs MS Dhoni
Here is yet another untold love saga of MS Dhoni and his beautiful wife Sakshi. The childhood friend of MS Dhoni, Sakshi Singh Rawat, met him again years later in Taj Bengal. It is here that fate reignited the flames of passion that the couple had long forgotten after their life split ways due to Sakshi shifting to Dehradun.
Cupid rekindled the flames of love in the hearts of these childhood friends and that is how the great Indian cricket captain got his beautiful wife.