News & Gossip
Man Asked Ex-Bigg Boss Contestant Sofia Hayat "Her Rate For One Night", She Shuts Him Down Like Boss!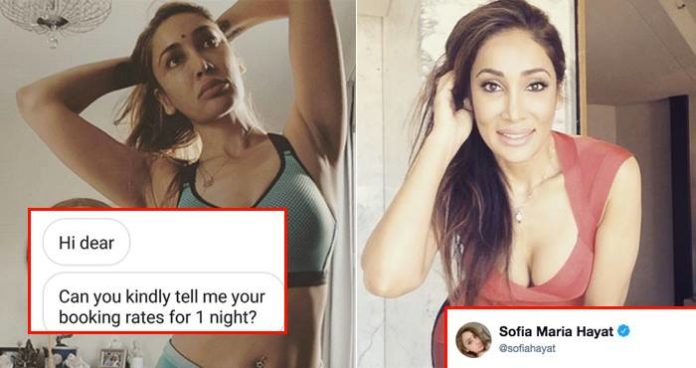 Social media sometimes can prove to be a very scary place, especially for celebrities. We have been reporting about the trolls for quite a while and have come to realize that they simply troll celebrities for very odd and stupid reasons. Sometimes they even cross the line, which should not have been crossed at any cost. It almost seems as if they don't know how to appreciate someone, they only have one language that too of hatred.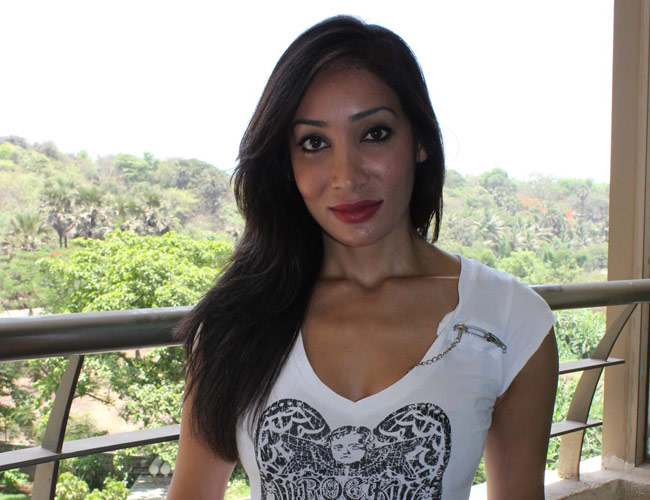 The latest celebrity, who became the target of online trolls, was former Bigg Boss contestant Sofia Hayat. Sofia is very active on social media and keeps posting her super hot pictures on her Instagram handle. As always, trolls target her for the same very often than not.
Recently, one social media user crossed all the lines of decency when he asked her about "booking rate for one night" by messaging her on Instagram. This time, Sofia also took his class in the best way possible giving him stern reply. Sofia took to her Instagram to share the pictures of her chat.
Sharing the picture, Sofia wrote,
"And he asks so politely.."
https://www.instagram.com/p/BjxABo0F5Uj/?utm_source=ig_embed
The troll didn't stop even after getting a stern reply from Sofia and took the conversation forward anyway.
Sofia gave him a reply he'll never forget. Sharing the picture on Instagram, Sofia wrote,
"I wonder if he is fasting today his id us @abidhussain_1"
https://www.instagram.com/p/BjxAeWsFh9o/?utm_source=ig_embed
Well, it seems he must have learnt the lesson. After all, the trolls deserved to get answers like this, so that they can stop harassing celebrities.
What do yu think? Tell us your thoughts in the comment section down below. Keep visiting this space for more viral stories.