News
Malaika Arora's Million Dollar Smile Is A Perfect Treat For All Her Haters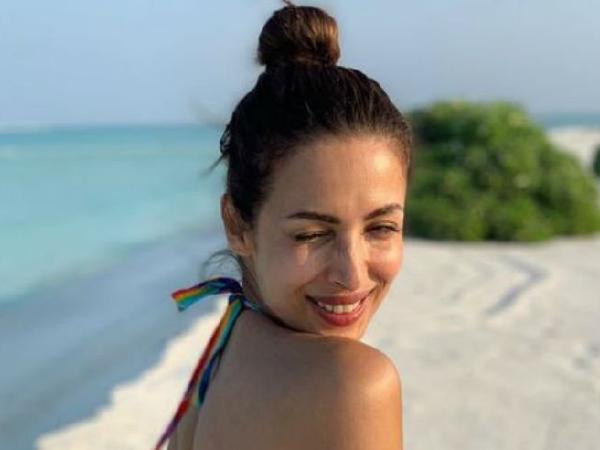 Malaika Arora has made an impression on us with her remarkable dance moves and spectacular looks. She never misses a chance to woo her fans and followers on the social media. Bollywood stars Malaika Arora is hitting the headlines after she posted her vacation pictures from Maldives.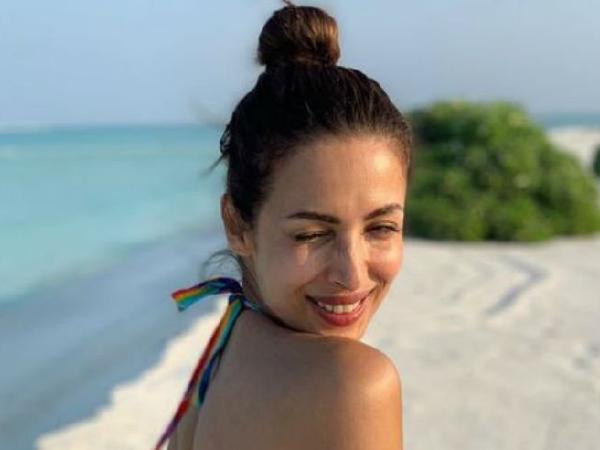 She took to her Instagram and posted an unseen pictures from her Maldives vacation where she can be seen posing with her million dollar smile and a wink and her glow gave it a perfect snap.
Malaika shared a photo with a very interesting caption that reads 'Being happy is a choice .n I choose to be happy ….. also I think happiness looks good on me …… so keep ur opinions n ur negativity to urself n spare me ur crap #notinterested #toobusybeinghappy #notimefornegativity #tuesdaythoughts  #43nhappy'.
The actress snapped sans makeup flaunting her million dollar smile and a cute wink.