News & Gossip
Malaika Arora Flaunts Her Stretch Marks Like A BOSS, Netizens Are Loving It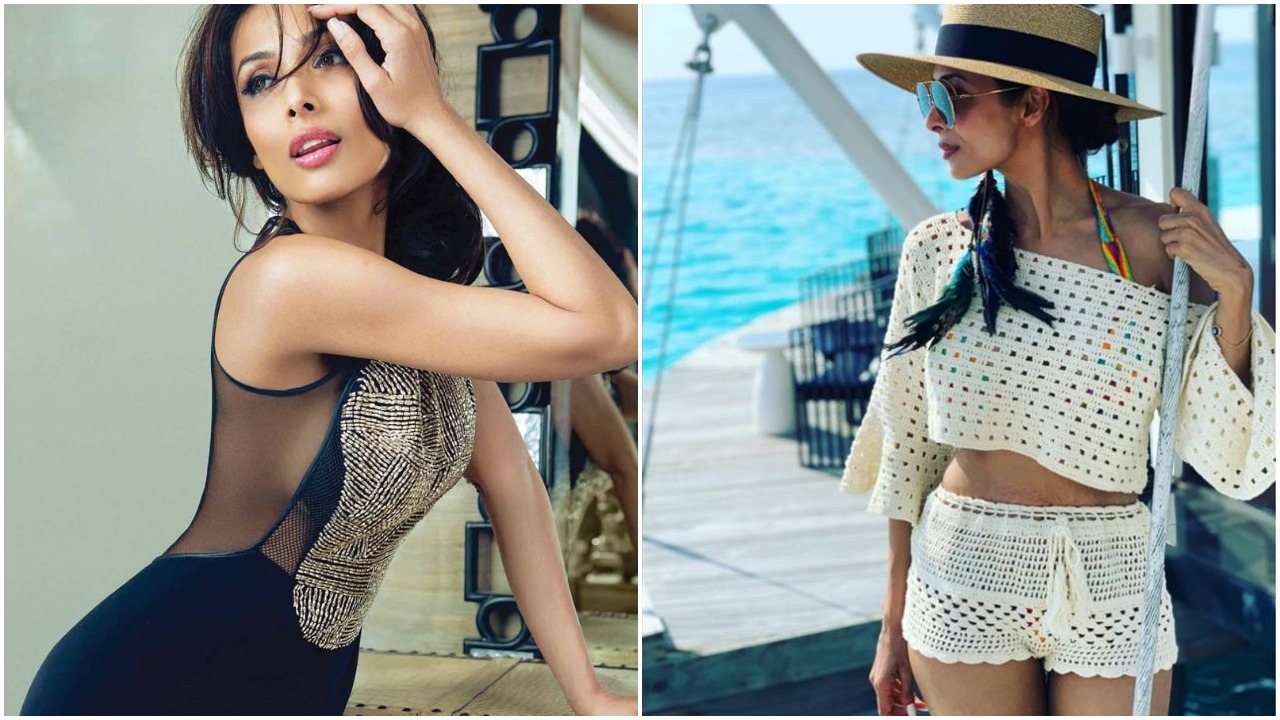 Bollywood celebrities are known for their lavish and luxurious lifestyles. Looking flawless is the theme that the film industry has been following for a very long time. Celebrities sometimes use editing software or cosmetic surgery to look good. However, there are some stars who show what they are in and sends the message of being happy in your own skin. Now, actress Malaika Arora has done something similar.
After setting fitness goals more often, Malaika Arora has set the internet on fire with her latest Insta post. She took to Instagram to share several pictures from her Maldives vacation looking beautiful as ever. However, the best post came at the end. The final Insta post of Malaika is getting all the attention it deserves. Â First of all, look at the picture down below.
https://www.instagram.com/p/BvrDrXHBEXL/?utm_source=ig_embed
Malaika captioned her final post "Au revoir". In the picture, she can be seen proudly flaunting her post-pregnancy stretch marks. It is something which most of the actress hesitates to show off or even mention it in the public.
This post from Malaika is winning hearts of Netizens, who are all praise for the actress. We bring you some of the reactions down below.
1

2

3

4

5

6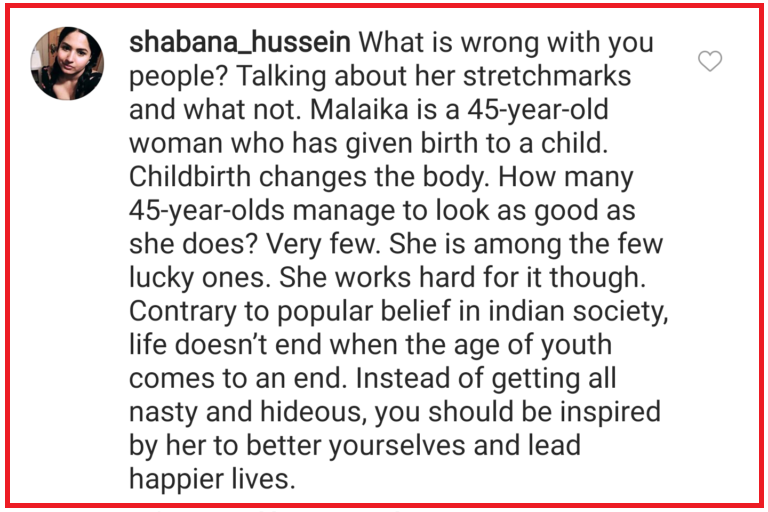 7

8

9

10

11

In a world where beauty is taking precedence, Malaika has shown the way. With so much use of Photoshop, this post from Malaika is a change everyone is looking for.  What do you think? Tell us your thoughts in the comment section down below.