News & Gossip
Malaika Arora finally reacts to the much reported church marriage with alleged boyfriend Arjun Kapoor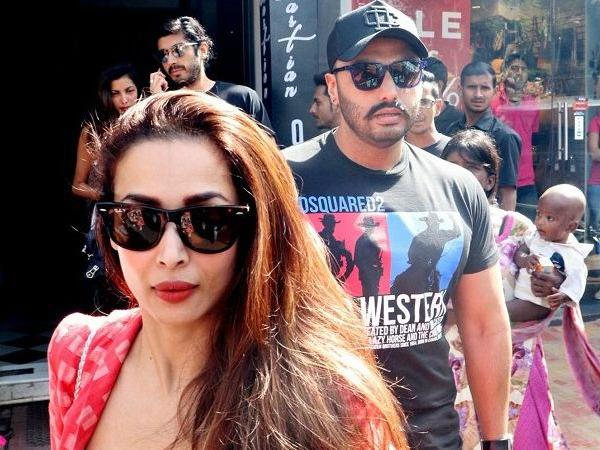 Malaika Arora and Arjun Kapoor are painting the town red with their red hot chemistry that is quite evidently visible these days! The speculations about the duo dating each other had started making round when they walked hand in hand on the stage of India's Got Talent! Malaika Arora's divorce then and the duo's appearances together from that time have made it even more evident! However, there was no official announcement made by them so far! After keeping things under wrap for the longest period of time, they have been spotted together quite some time. From holding hands to flying for romantic vacations, to partying with families, the rumored couple doesn't seem to hide their PDA anymore. Well now that the duo have become quite open about their relationship, we keep seeing them posting pictures with their family! What is making the most news though, about them is their reported church wedding, that is to happen soon! Malaika Arora finally reacts to the church marriage with Arjun Kapoor!
https://www.instagram.com/p/BupSSa-hIVA/?utm_source=ig_embed
In a recent interview to a leading media house, responding to the church wedding, Malaika Arora said, "Oh god, oh god, let's not even have these…this is all media made (blushes). The media is responsible for all of this. All media made (laughs). That's all I am gonna say about this. All media made. I guess everybody wants to move on and find love, find companionship, you know people they can relate to. And if you do, I think you are just lucky. I think if anybody can do that in their life, I think they are lucky to get another chance at being happy."
Well, Wedding bells ringing in soon! Stay tuned for more updates!