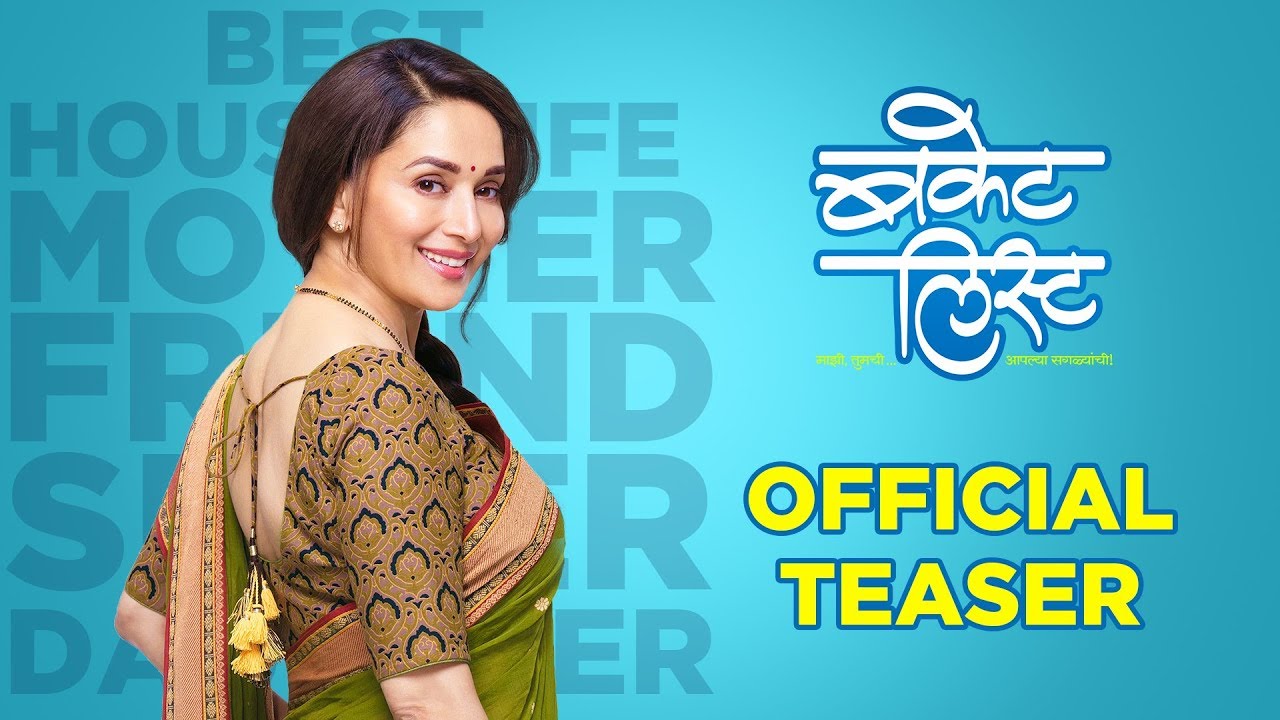 Madhuri Dixit Nene's next, 'Bucket List' is a her debut movie in Marathi Cinema! With the launch of the official trailer of 'Bucket List', Madhuri reveals that she always wanted to act in a movie in her native language!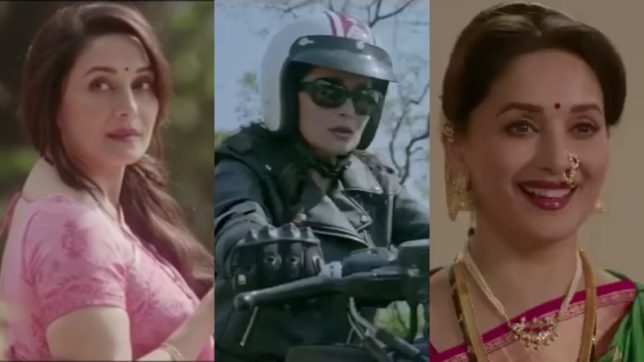 At the trailer launch of the movie, Madhuri Dixit Nene said, "My bucket list is always expanding. I like taking up challenges and once it ends I take up new challenges, so it never ends. Doing a Marathi film was on my bucket list. Marathi cinema is in its golden phase. Such good subjects, technically they are so good. It was one of the biggest things on my bucket list that I have crossed out"
Madhuri Dixit Nene had made her acting debut back in 1984 with Abodh and it has since then taken over three decades for her to make her debut in a Marathi film. "I was waiting for the right Marathi script to come my way. This is a great story. It is about every day women and how she gets lost. She forgets who she is as she does things for her family. When she gets on this journey and tries to complete a bucket list of someone else, she finds herself. I was a housewife for a brief period and they all go through this. I think they all would relate to this," she said.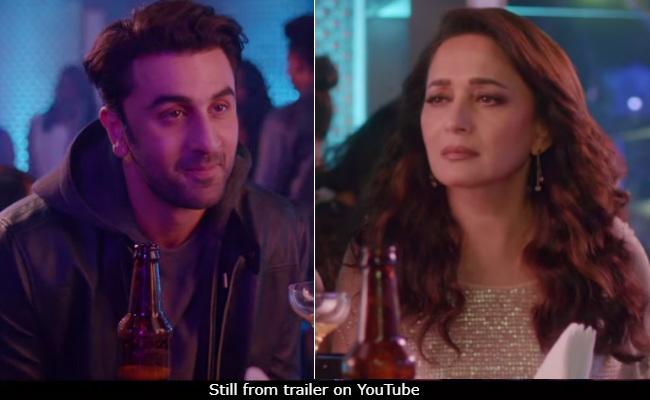 Talking about working with Renuka Sahanee and Ranbir Kapoor she said, "It was wonderful working with both of them. I first met Renuka on the sets of Hum Aapke Hain Koun and we got along immediately. We both are from Maharashtra and had the same cultural background. I was happy working with her again. Our relationship is different in this film. We share an emotional bond in this film. Ranbir is one of my favourite actors. I appreciate his work. We had a great time. He was gracious to do this film. He is a charming boy"
Sumeet Raghavan, who is starred opposite Madhuri Dixit Nene in the film said, "When we talk about Madhuri, your eyes just become wide open and jaws drop. This was the same feeling when the director told me I am opposite Madhuri. It was a fan-boy moment for me. Its been 30 years she is working but when we were doing scenes I never felt that she has so much experience."
Here's the trailer:
The movie is all set to release on 25th May, 2018.
Stay tuned for more updates!