News & Gossip
Madhuri Dixit Excited About Priyanka, Deepika's Lavni Dance-Off in Bajirao Mastani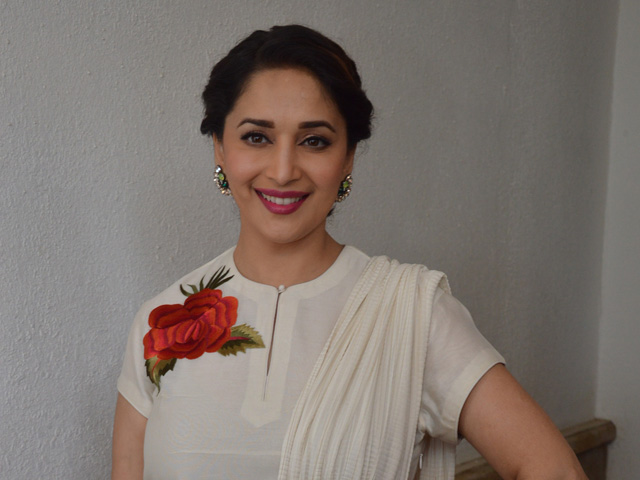 Madhuri Dixit Excited About Priyanka, Deepika's Lavni Dance-Off in Bajirao Mastani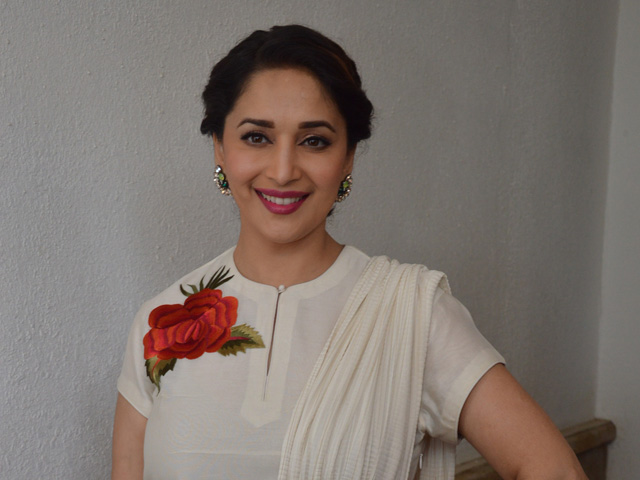 Madhuri Dixit, who performed lavni in the song Humko aajkal hai, said that she is looking forward to Priyanka Chopra and Deepika Padukone's dance in Sanjay Leela Bhansali's forthcoming magnum opus "Bajirao Mastani.
"Anything about dance always excites me, so I am very, very excited to see Priyanka Chopra and Deepika Padukone's lavni dance in Bajirao Mastani," Madhuri said during the announcement of Mumbai's first ever Contemporary Dance Festival, 'Jugnee'.
In "Bajirao Mastani, Priyanka and Deepika will perform lavani together. It is touted to be a crucial part of the film's climax.
Madhuri, who is a trained classical dancer and is also credited to have introduced the folk dance in films, has earlier teamed up with actresses like Karisma Kapoor and Aishwarya Rai Bachchan in songs on screen.
Recalling that time, Madhuri, who also has her online dance academy, said, "I had a competition with Karisma in Dil To Pagal Hai. It was wonderful. Shiamak (Davar) was the choreographer for that."
"The dancing was a little more jazz and contemporary and I was doing that style for the first time. I enjoyed when we danced. Karisma and I got along very well, so we had a great time," she added.
Madhuri is all praise for the grandeur with which Mr Bhansali shoots his songs.
Recollecting the days when she shot Dola re dola song with Aishwarya for Devdas, Madhuri said, "When I did Dola re dola with Aishwarya, Saroj Khanji had choreographed it and it was terrific. Sanjay Leela Bhansali had picturised it."
"There were many trolley shots and long shots and after a long time a song was being picturised on that level," she added.