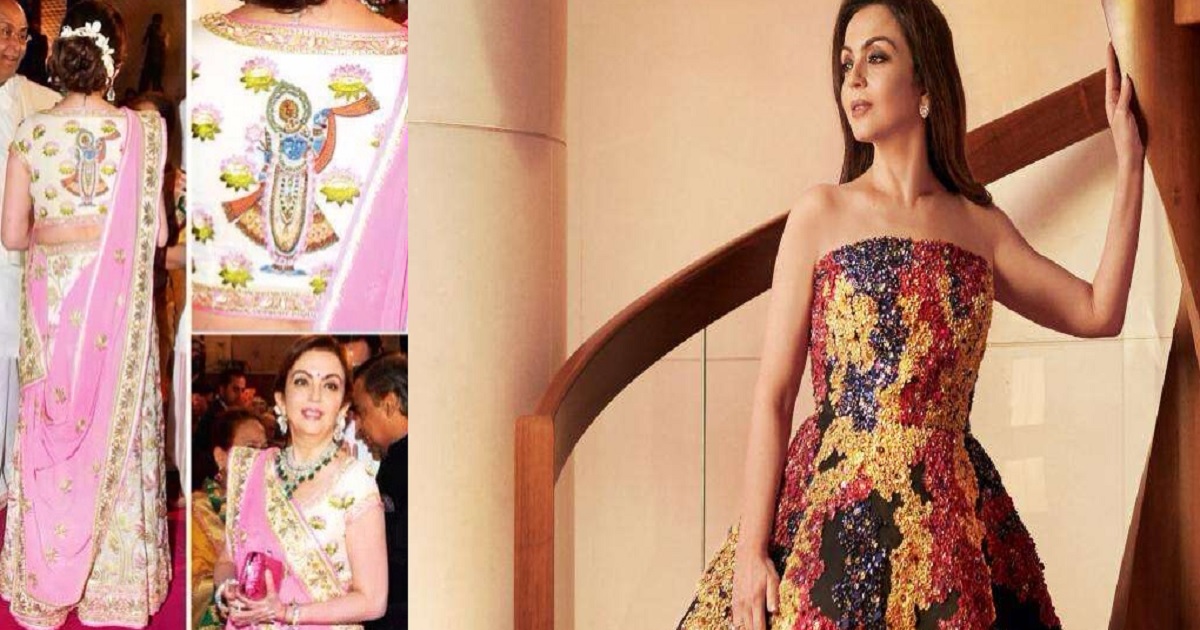 Today we will talk about India's Richest Lady and her expensive hobbies that is Neeta Ambani. Neeta Ambani, wife of the country's biggest businessman and industrialist Mukesh Ambani. Nita Ambani is often in the news for her expensive lifestyle. We have heard that Neeta doesn't repeat her clothes and jewelry once she wears them after that.
You will be stunned to know the cost of Nita Ambani's Sari worth 40 lakhs, She never repeated any of her outfits till now. ver repeating any of your outfits. According to one website, the name of this saree is being described as 'Vivah Patu'. The most special thing about this saree is that it has been made with 36 women artisans in 1 year. It is one of the costliest saree and also recorded in the 'Guinness Book of World Records'. Talking about its weight, it is about 8 kg.
Last year, there was also news about Nita Ambani's expensive phone that she uses about Rs 310 crore. However, there was the news that has revealed that this news is fake.  Apart from this, Nita Ambani uses bags from the world's most famous bag brand 'Birkin'. The price of this bag is being reported as Rs 13 lakh.
The strangest thing is Nita drinks the world most expensive tea. The price of tea which Nita Ambani starts her day is also said to be 3 lakh rupees. According to media reports, this is no ordinary tea, this Japanese crockery is used. Real gold plated cup and saucer with the jug.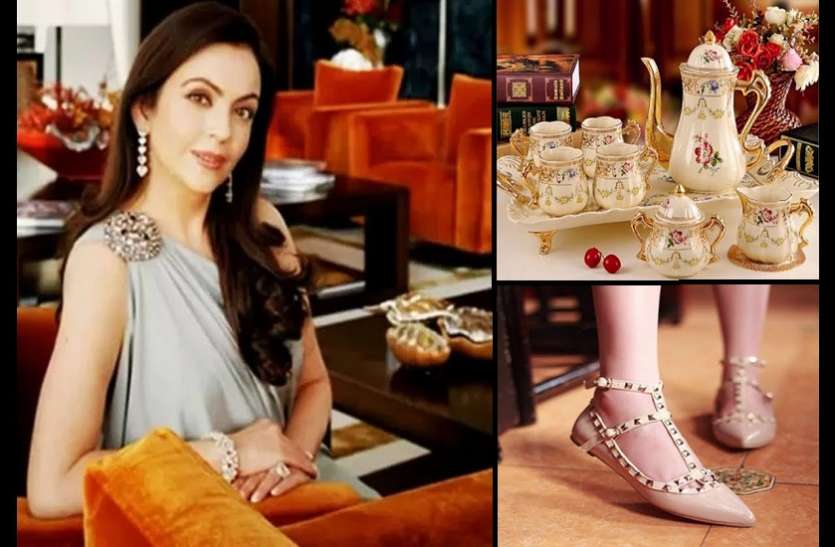 She got gifted a private jet plane. Nita Ambani was also gifted a private jet by her husband Mukesh Ambani on the 44th birthday. It is not a normal jet, it also has cabins, sky bars, fancy shavers, music systems, game consoles, satellite TV and the most modern wireless communication system. The price of this jet is being quoted at Rs 390 crore.
Recently, lipstick used by Nita Ambani is the new talk of the town. The most discussed thing on social media was that the price of this lipstick is more than Rs 39 lakh