News & Gossip
The Latest Photo Of Sridevi With Her Daughter Jhanvi Kapoor Is Truly Ethereal!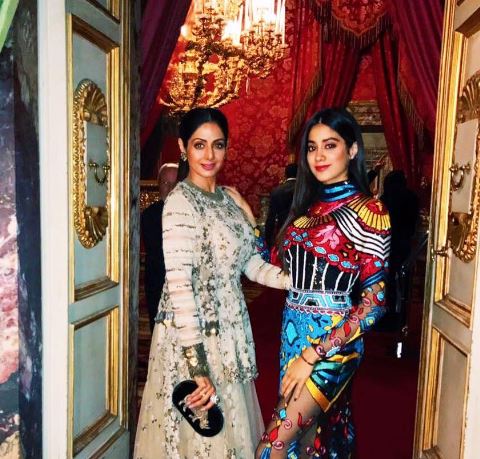 Bollywood actress Sridevi will always remain the evergreen beauty of Bollywood. Just like her, Sridevi's elder daughter is seems like following her footsteps. In this latest photo of Sridevi and Jhanvi, it is hard to say who looks more beautiful than the other!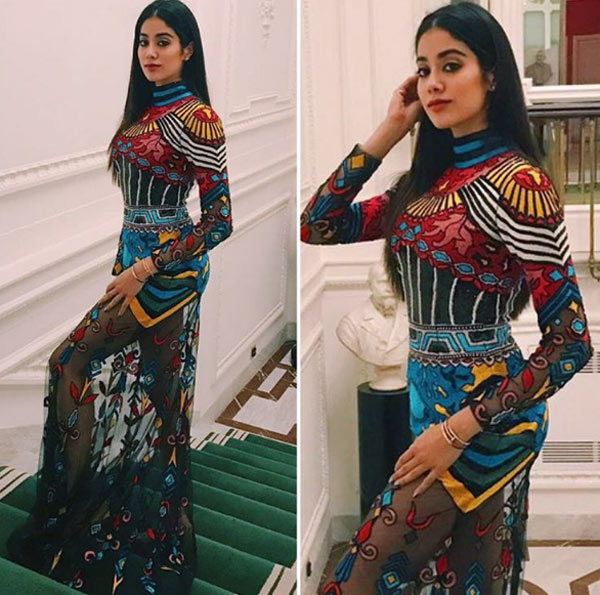 Sridevi's daughter remains in the news for some or other reasons. Mostly, she gets the media limelight due to her party pictures with friends. Apart from that, she is also being in the news for her Bollywood debut. Even though, she is not that eager to start her Bollywood career anytime soon but she is busy prepping for it. She is now studying in The Lee Strasberg Theatre & Film Institute in Los Angeles for becoming an actor. Acting is in the genes of her family and so she will surely be the next Bollywood actress in the B-town.
She has the beauty and the similar looks like her mother. She is adorable and cute, and you will surely turns your heads once you see her in news. She has a connoisseur of dressing and she is touted to be as the new fashionista. From the last one year, it was heard that she is soon making her Bollywood debut, well her mother always refute the reports.
https://www.instagram.com/p/BPKLlPNBngU/
In her latest instagram picture, you can't take your eyes away from her. She was standing just next to her mother in the angelic avatar. Jhavi wore a dress by Rippi Sethi and looks truly mesmerizing. It seems that, Sridevi is grooming her overall for her Bollywood debut. It is also sure that, she will be signed by a big production house very soon.
Overall, Jhanvi is now enjoying her life and studies. And we have still time to see her on the celluloid.
What are your thoughts about Jhanki Kapoor's dressing? do let us know in the comments section below.