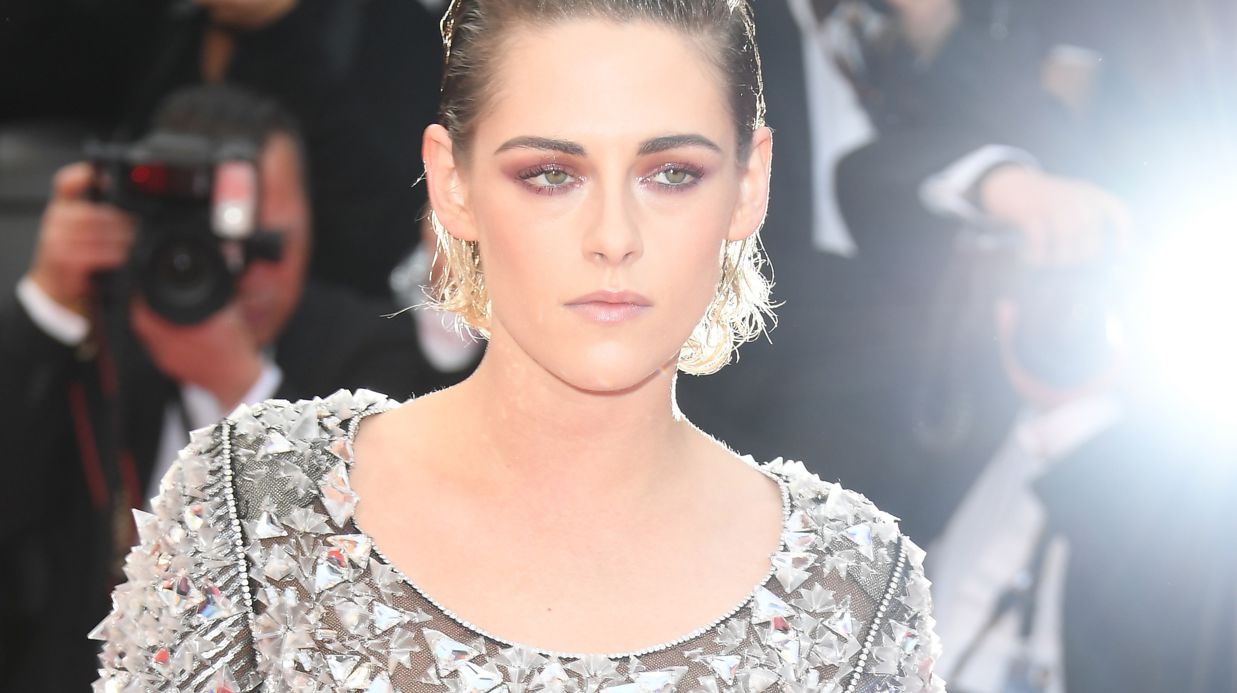 Twilight's 'Bella', the US actress and member of the Feature Film Jury, Kristen Stewart walks barefoot on the red carpet after she removed her shoes as she arrives on May 14, 2018 for the screening of the film "BlacKkKlansman" at the 71st edition of the Cannes Film Festival in Cannes, French Riviera.
Here are the pictures of the incident when she happened to take her heels off and walk barefoot on the red carpet: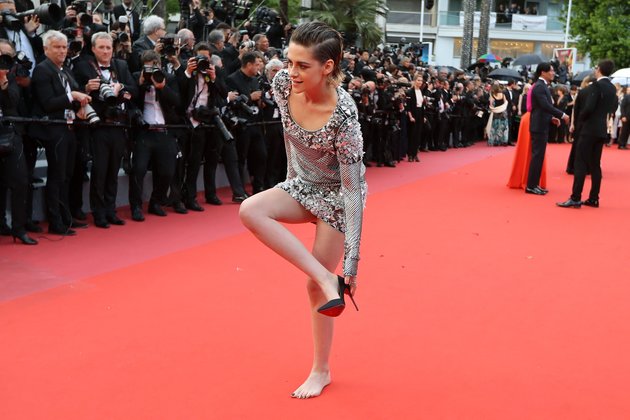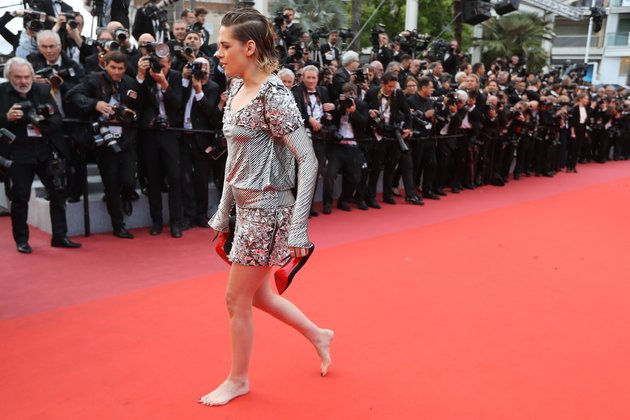 The actress had arrived wearing an embellished Chanel minidress and Christian Louboutin spike heels, but she quickly removed the sky-high stilettos in favor of bare feet — a violation of the film festival's unofficial footwear policy.
There have long been rumors that the annual French film festival's "black tie" dress code, which requires men wear tuxedos and bowties and women sport formalwear, forbids female attendees from wearing flats. While the officials have denied any such rule, high-profile rebellions against the unwritten rule started from a 2015 incident when middle-aged women wearing rhinestone flats were turned away from a screening of the film "Carol."
Kristen Stewart has yet not stated whether this act was against the 'heel policy' or not but she has earlier talked about it saying, "If [a man and I] were walking the red carpet together and someone stopped me and said, 'Excuse me, young lady, you're not wearing heels. You cannot come in,' then [I'm going to say], 'Neither is my friend. Does he have to wear heels? It can work both ways. It's just like you simply cannot ask me to do something that you are not asking him. I get the black-tie thing but you should be able to do either version — flats or heels."
The same year that Kristen Stewart made this statement, 2016, Julia Roberts went barefoot on the Cannes red carpet showing her dismay with the unwritten rule.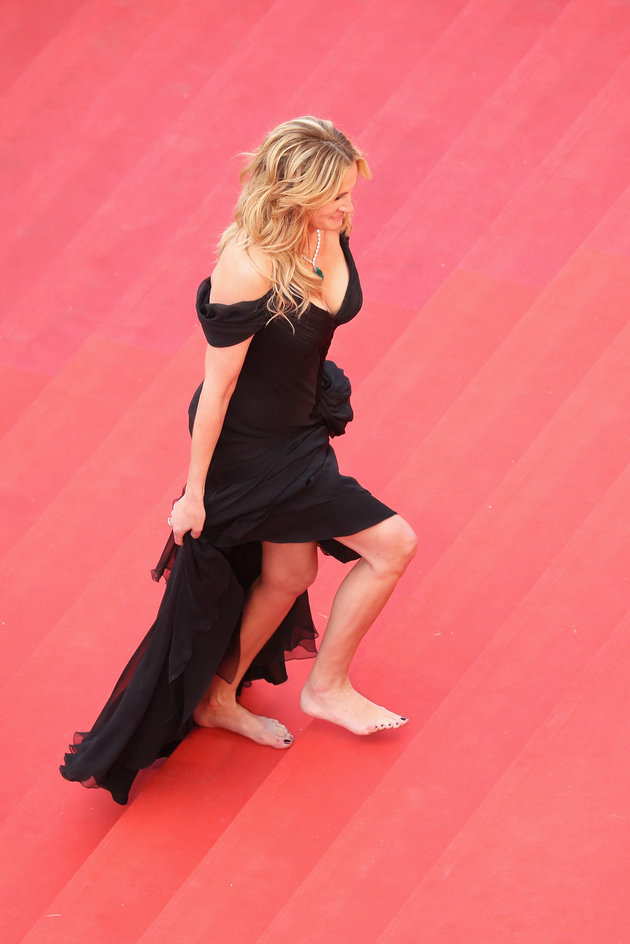 Stay tuned for more updates!
Do write your feedback and suggestions in the comment section below!