News & Gossip
KK Singh's WhatsApp chats reveal how he pleaded Rhea to let him speak to Sushant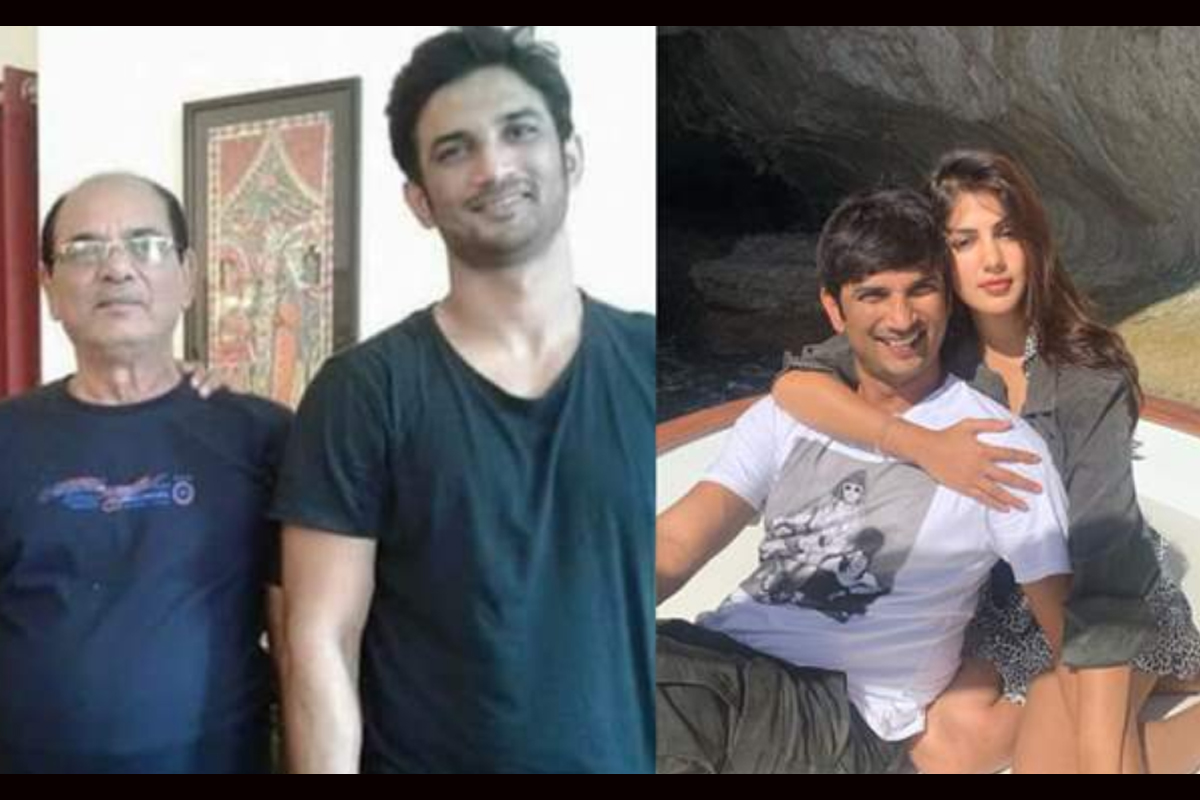 When a lot of evidences have already been made public- linked to Sushant Singh Rajput's case including Rhea's chat with Sushant and late actor's personal diary, 'Kai Po Che!' actor's father Krishna Kumar Singh has now come forward with few messages, he had sent to Rhea and actor's former manager.
In his recent revelation, KK Singh has disclosed his WhatsApp messages that were sent during November 2019,  to Sushant's girlfriend Rhea Chakraborty and actor's former manager Shruti Modi, where Mr Singh is seen expressing concern about his son's well-being and desperately wants to meet him.
In his message to Rhea, Mr Singh enquires about Sushant's health, while, to Shruti, he asked her to book a flight ticket for him to Mumbai so that he could meet Sushant. "Jab tum jaante ho ki main Sushant ka papa hoon toh baat kyon nahin ki. Aakhir kya baat hai. Friend ban kar uska dekhbal aur uska ilaj karba rahi ho toh mera bhi farj banta hai ki Sushant ke baare mein saari jaankari mujhe bhi rahe. Esiliye call kar mujhe bhi saari jaankari do." (When you know that I'm Sushant's father then why didn't you talk. What's the matter? If you're looking after his treatment and health as a friend then it's my right too to know everything about Sushant. Please call me and give me all the details)", read Sushant's father's message to Rhea Chakraborty.
To his former manager, Shruti Modi, he wrote, "Main jaanta hoon ki Sushant ke saare karj aur usse bhi tum hi dekhti ho. Woh abhi kis stithi mein hai, eske liye baat karna chah rahe hai. Kal Sushant se baat hui thi toh usne kaha tha ki main bahut pareshan hoon. Ab tum socho ki yeh pita ko kitni chinta hogi uske liye. Esiliye tum se baat karna chah raha tha. Ab tum baat nahi kar rahi ho toh main Mumbai jaana chahta hun. Flight ki ticket bhej do." (I know that you look after Sushant's loans and him. I want to talk to know about his current condition. Yesterday, when I talked to Sushant, he said he's very distressed and that is why I wanted to talk to you. And if you're not ready to talk, I want to come to Mumbai. Send me flight ticket).
As per sources, these alleged WhatsApp chat screenshots will be presented in the Supreme Court, on August 11, as apex court will hear Rhea's petition to handover the case from Bihar Police to Mumbai Police. Meanwhile, the case has been transferred to CBI on the recommendation of Bihar government.
To note, on Monday, Rhea Chakraborty and her family including, brother Showik Chakraborty and father Indrajeet Chakraborty and his former manager Shruti Modi were summoned to Enforcement Directorate's office to record their statements in link with money laundering and other financial cases related to Sushant's death.