News & Gossip
Kissing Baba Who Used To Kiss Women For Curing Them Got Arrested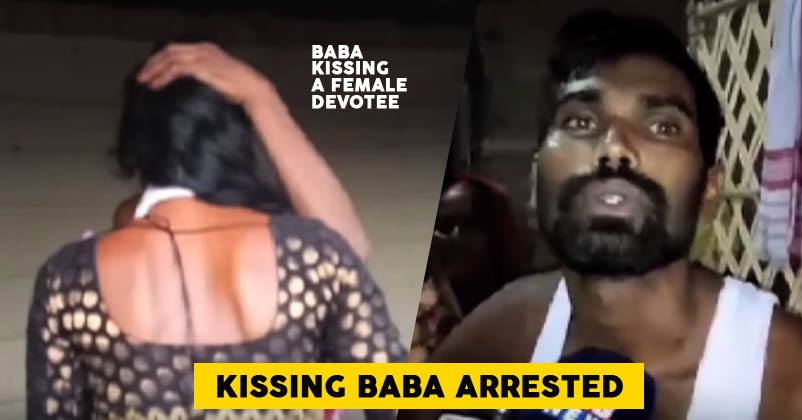 India is a big country with multiple religions of people living together in harmony. However, there are also multiple fake and self-proclaimed godmen, who can stoop to any low. These fake Babas are ruining the name of good and sincere godmen. The newspaper is filled with the news of such dhongi Baba.
A similar thing has happened once again. A self-proclaimed godman known as Kissing Baba has been nabbed by the police. His real name is Ram Prakash Chauhan and hails from Assam.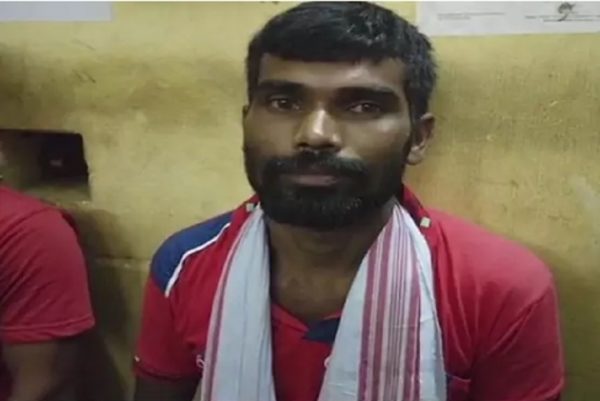 The specialty of this dhongi Baba is that he cures physical and psychological problems of his devotee, especially women with the weirdest cure. He cures them through "chamatkari chumban" or "miraculous smooch." Yes, you read it, right.
This kissing Baba claims that he got this supernatural power from Lord Vishnu. He has been fooling innocent and uneducated people on the pretext of curing their problems, especially marital disorder.
He has been arrested from Bhoraltup village, Morigaon, Assam on August 22. According to the reports, his mother has also been arrested for spreading false rumors of her son having magical powers. It is reported that he had set up a temple in Bhoraltup three months back. Baba claimed that he can cure women of any problems. His treatment started about a month ago.
This Is How Twitter Reacted:
Lol, who is his professor in Medical kissing college? ImranHashmi?

— pervees Punathil (@prvz_cp) August 25, 2018
Services of "Kissing Baba" be extensively utilized in veterinary hospitals & zoos to cure sick animals.
That wd be the biggest humanitarian gesture by "Kissing Baba" towards living creatures.

— Dr(LtCol)ArdhenduPal (@lt_pal) August 25, 2018
https://twitter.com/bigot_we/status/1033263893936779264
Ignorance creates fools & fooling babas

— save nature&humanity ® (@bankofbiology) August 25, 2018
https://twitter.com/karanku100/status/1033267445233008641
https://twitter.com/unknownIndhian/status/1033263851297538048
All Fake Babas Getting Jailed

Assam Chuma Baba Arrested
Who Claimed To "Cure" Women By Kissing

— Balamurugan.AN (Save Water)) (@ciperon) August 25, 2018
https://twitter.com/Samiyalatief/status/1033264940658950145
Is he some cousin of ram Rahim??

— Kunal Singh (@kunalsingh1898) August 23, 2018
It is very shame.when the women get awareness ?. Their unawareness and blind faith of God.encourage the Chester'https://t.co/0tg1hVpi4B we see kissing baba.tomorrow raper Baba.

— chelladurai (@chellad75786346) August 25, 2018
When someone decides to call himself kissing baba, shouldn't people have realised what he is? https://t.co/bsJN603IeI

— Tu Kaun Main Khwamakhwa (@nazmaaman) August 25, 2018
Expecting a rally in saffron with indian flag in hand chanting vante mataram on indian roads for the release of our innocent kissing baba.

Warning: don't keep ur cars or any other valuables on road sides as there is a huge chance for that to get burned.

— stanly chacko (@stanly_chacko) August 25, 2018
This fake Baba should get the strictest punishment. What do you think? Tell us your thoughts in the comment section down below.