News & Gossip
Kiran Roa Will We Receiving A Special Surprise From Aamir Khan
Aamir is taking time off from his busy schedule to enjoy with his family. We have also heard, this party will have a list of programs including a Shayari night and a musical evening, for which the actor has been sending the invites to the famous singer.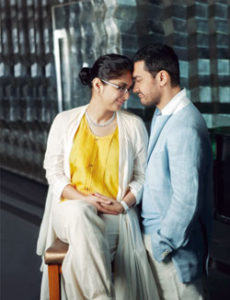 Aamir finds the Panchgani house very lucky. He has been spending a lot of time over there after his marriage because he finds the place very lucky for him. Aamir and Kiran travel a lot together whenever they need a break from Mumbai .
Overall, we just wish this adorable couple a happy life ahead!
Also watch: Uncut- Interview Of Rahul Bhatt And Rakesh Udiyar From Dangal
https://www.youtube.com/watch?v=G9lnnqKwJ-g