News & Gossip
Kavita Kaushik Shares A Bikini Picture Flaunting Her Flaws, She Deserves A Shout Out For The Caption!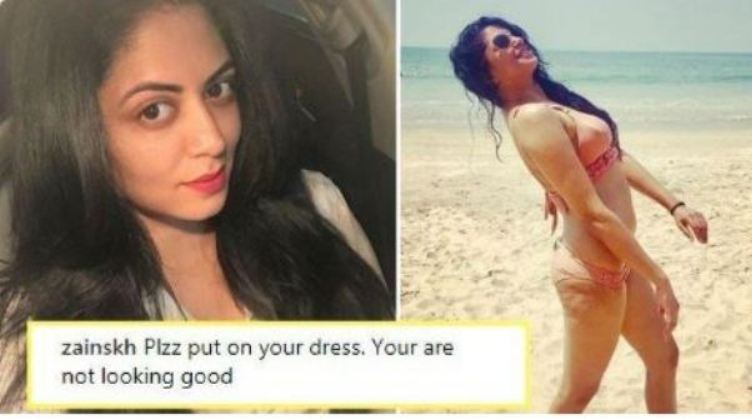 Everyone women out there want to look like all the stars, they see in the films or the covers of the magazines. However, it is not easy to achieve a perfect body like that, as they do lots of hard works and there a team of professionals behind them. As they say, beauty lies in the eyes of the beholder, one should feel proud of herself and be what you really are, rather than try to be something else.
Now, FIR actress Kavita Kaushik has some very special message for all the women out there. The actress took to her Instagram handle and shares some bikini pictures. The actress wants to make every woman feel proud of herself. Therefore, she took to her Instagram profile to share the reality and proudly flaunting her flaws.
https://www.instagram.com/p/BfczA8LAuea/?taken-by=ikavitakaushik
Firstly, Kavita shared a picture with a caption that reads,
"Tan te tan ! When some scars shine in the sun and tell you how strong you've been to wear em proudly on ur forehead 😬"
https://www.instagram.com/p/Bfdl_fUAQSp/?taken-by=ikavitakaushik
Then, she again shared a picture with an elaborate caption that reads,
"Here's to all women wanting to wear pretty bikinis but shy of their bodily flaws , who would know this better than me 😊 but you know what I realised we all have them ,we all have some fat , some scars , some cervical spondylitis..oh sorry that's just me who has it hope none of u do ,some birthmarks that just don't go no matter what ubtans and creams we apply !! Grr .. so what now ? Are we gonna Just waste our lives ogling at perfectly shaped models on the Internet and then criticising them ? or are we gonna hit the gym , eat a healthy diet ,achieve our best fittest body and embrace all other flaws n be our unique beautiful best and jump into the ocean 😬🤪!!? I think it's the latter , my cervical doesn't stop me from doing the chakrasan (jiski acchi si photo samandar ke paas kheench ke kal dikhaaungi) Nothing should stop you from being the best version of you !! So all you fabulous ladies out there you are all beautiful/sexy/cute/pretty/ etc in your own unique way! Lift each other up and be powerful ! Biggg hugg to all my girls 😘😘😘😘😘❤️❤️❤️❤️❤️ #whoruntheworld #girls #fuckoffphotoshop"
The actress deserves applause for so strong caption. One should not be ashamed of their bodies and be as you are!
Share your thoughts in the comment section down below.