Ali Abbas Zafar directorial Bharat starring Salman Khan is one of the most anticipated Bollywood films of the year. The trailer for the film was released recently, which has created a tremendous buzz among the moviegoers.
Bharat has a stellar star cast in Salman, Katrina Kaif, Disha Patani, Tabu, Jackie Shroff and Sunil Grover. The movie revolves around Salman's character and will show his journey showing Salman in a different phase of his life sporting different looks. Before the release of the trailer, Salman shared five official posters featuring Salman in five different looks. These posters also introduced the two leading ladies Katrina and Disha looking as glamorous as it can get.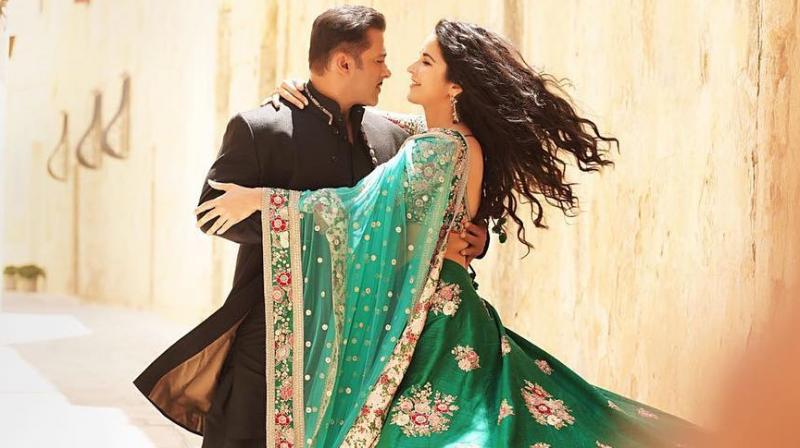 As usual, Bharat Trailer received huge response from the audience. The trailer also gave an opportunity to the meme creators to get creative and how. One dialogue of Katrina Kaif, where her character says, "Itne Bhaari Gyaan Ki Zarurat Nahi Hai (this much knowledge is not needed)", has gone viral.
Currently, Katrina's dialogue has started a meme fest. Social media is flooded with hilarious memes that would make you ROFL. We bring you some of the most hilarious ones right down here:
When someone starts talking statistics and facts on social media. #BharatTrailer pic.twitter.com/T9pASbmx3n

— Angoor Stark 🍇 🇮🇳 (@ladywithflaws) April 22, 2019
#BharatTrailer #KatrinaKaif
Society Aunties- Beta shaadi karlo, Life set ho jaaegi fir..
Me- pic.twitter.com/l5sPZXKk6a

— N I T I N (@theNitinWalke) April 22, 2019
When you write 2 pages For 2 marks answer

Teacher :

#BharatTrailer pic.twitter.com/2xgNJybUIv

— Bohot Pyara (@Bohotpyara) April 22, 2019
When a website asks you to read Terms and Conditions. #BharatTrailer pic.twitter.com/CYlh1Xidjn

— Bollywood Gandu (@BollywoodGandu) April 22, 2019
Food blogger Friend: I ate crispy fried bread with a dollop of butter and mashed potato curry with mint

Me : What's that?

Friend : Pav Bhaji

Me : pic.twitter.com/yit3wCXw0M

— Sagar (@sagarcasm) April 22, 2019
My reaction to family whatsapp groups …#BharatTrailer pic.twitter.com/FKNYhoq7Xn

— Chirag (@igot10on10) April 22, 2019
eligibility for politicians#BharatTrailer pic.twitter.com/IBtD1UHaru

— Phoenix (@sleepoholic_hun) April 22, 2019
When i study enough to get passing marks

Me to the books /note#BharatTrailer #SalmanKhan #KatrinaKaif pic.twitter.com/oquiKSPCXc

— LOKESH JI BHADE (@lokesh_bhade) April 23, 2019
#BharatTrailer
Aakash Chopra: "Aur yeh Gend Gai hawai yatra pe bina ticket ke.."

Other Commentators: pic.twitter.com/7i1aOI9dlt

— Jaimin Morbia (@jaimeme_morbia) April 22, 2019
Bhai bhai bhai#BharatTrailer pic.twitter.com/Qb4vm9R0XQ

— aftab (@biryani_babu) April 22, 2019
When you are typing to search for Udaipur's best restaurants but google starts showing facts, info and history on Udaipur city pic.twitter.com/YLqOsQ3Yzs

— SwatKat💃 (@swatic12) April 22, 2019
When smartphone sellers explaining about Mobile phone….. #BharatTrailer pic.twitter.com/zzIGZajZ8q

— Tweetrollic ❁ (@ashvatthaama) April 22, 2019
Coming back to the movie, Bharat is an official adaption of South Korean film 'Ode to My Father'. The movie is slated to release this Eid, June 5, 2019.
What do you think? Are you excited for Bharat?