News & Gossip
Katrina Kaif just confirmed the release date of the Thugs of Hindostan trailer. Excited much?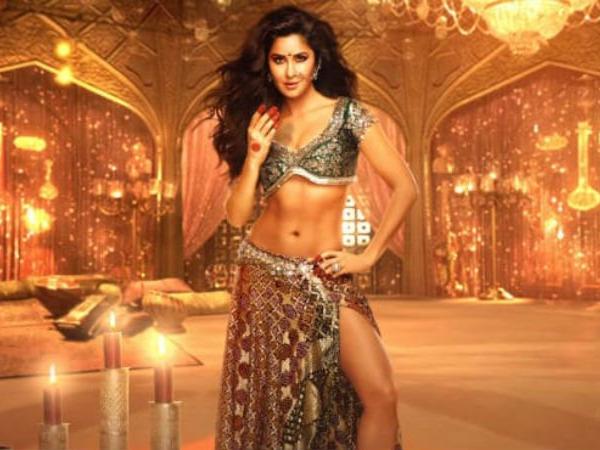 Thugs of Hindostan under the Yash Raj Films banner, is one of the most awaited Bollywood movies starring Big Bollywood stars like Amitabh Bachchan, Aamir Khan and Katrina Kaif! The movie is based upon the life of pirates of the sea and the locations and the sets make believe that it is going to be a larger than life cinematic experience! From its extravagantly cream star cast including Amitabh Bachchan, Aamir Khan and Katrina Kaif and Fatima Sana Sheikh to its extravagantly interesting story line based on the lives of Pirates! But, the highlight are the extraordinarily uncommon locations and sets used for shooting the movie! Although, there are news saying Aamir Khan had to postpone the release date of Thugs of Hindostan, here's Katrina Kaif confirming the release date!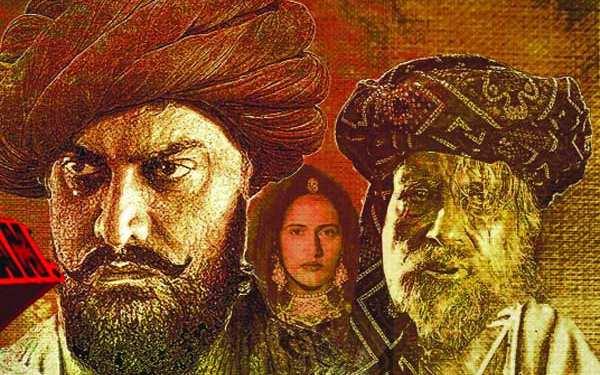 The release of motion posters, introducing different characters of Thugs of Hindostan, has taken the hysteria around it to an all new level. Now when it is less than two months away from its theatrical release, fans are super-thrilled. What is awaited now is the official trailer of the film.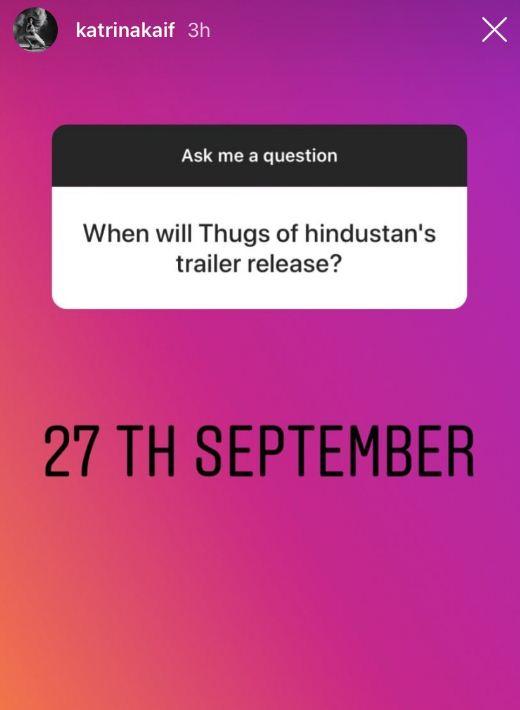 For the past many days, rumours have been doing the rounds that thugs of Hindostan will come out on Yash Chopra's birth anniversary on September 27. The same has now been confirmed by Katrina Kaif, one of the leading ladies in Thugs of Hindostan. A fan recently asked the petite actress the release date of the trailer on Instagram, to which she replied writing, "27TH SEPTEMBER."
Excited much? Stay tuned for more updates!