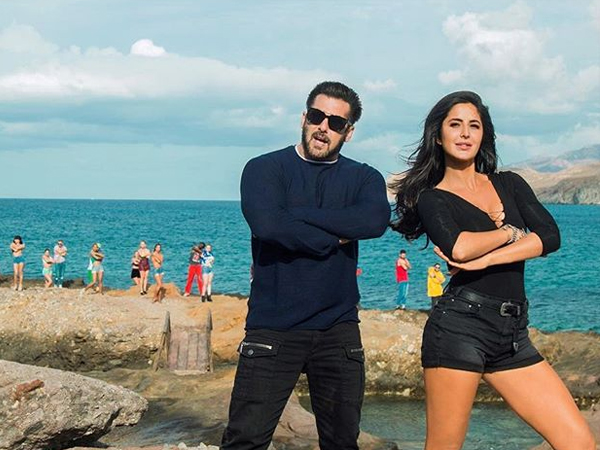 The trailer of Tiger Zinda Hai featuring the hottest Katrina Kaif and Salman Khan has left everyone dazzled! It's has got lots of drama, action and definitely steaming romance! Everyone is eagerly waiting for the first song release of the film Swag Se Swaggat to hit on the internet. Well, the makers of the film know how to keep the audience absolutely glued with the latest updates of the forthcoming movie and this morning they have released a completely fresh still from the film. Cannot wait any longer? Here we go!
Sexy Lady on the Floor
In the new still of the movie, Kat is giving us immense fitness goals with her hot bod. Pairing up with a black bodysuit with a sexy white tie-up shirt and ankle-length black fur boots, the stylist diva is making everyone go 'olalaa'!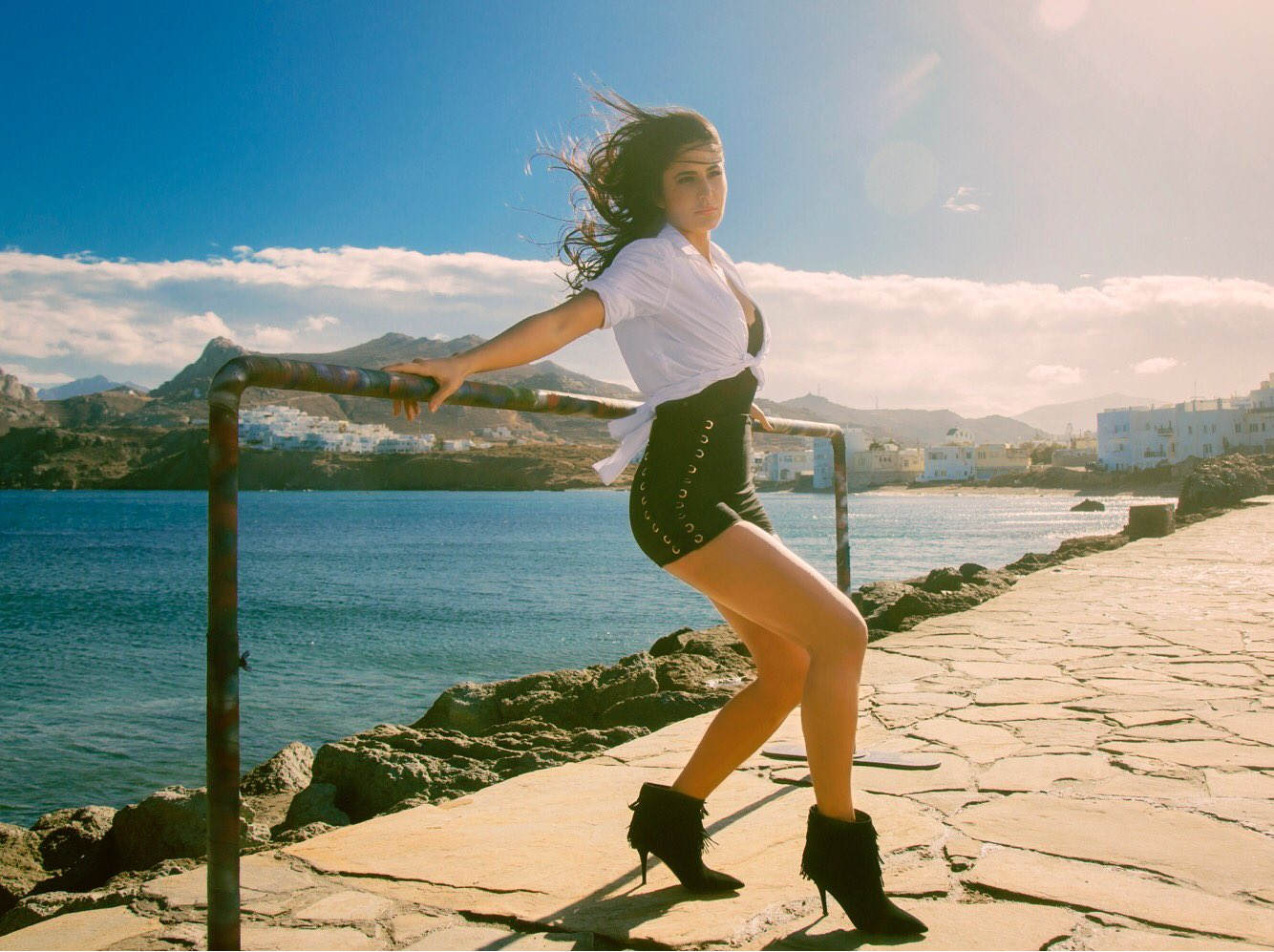 So Cheesy
The makers have released the still featuring Katrina in army green shots and military green shirt and she's is looking so stunning that it's difficult to take your eyes off her!
Secrets of Kat's Gorgeous Looks
The only secret behind her looks is that she has got a perfect bod. As per reports, Kat told, ""There are different types of training that I have gone through like swimming, kick-boxing, Pilates, MMA because of the nature of the film Tiger Zinda Hai is and the nature of action which Ali wanted in the film. So when the song shoot came, honestly I just maintained what I had been doing for the film."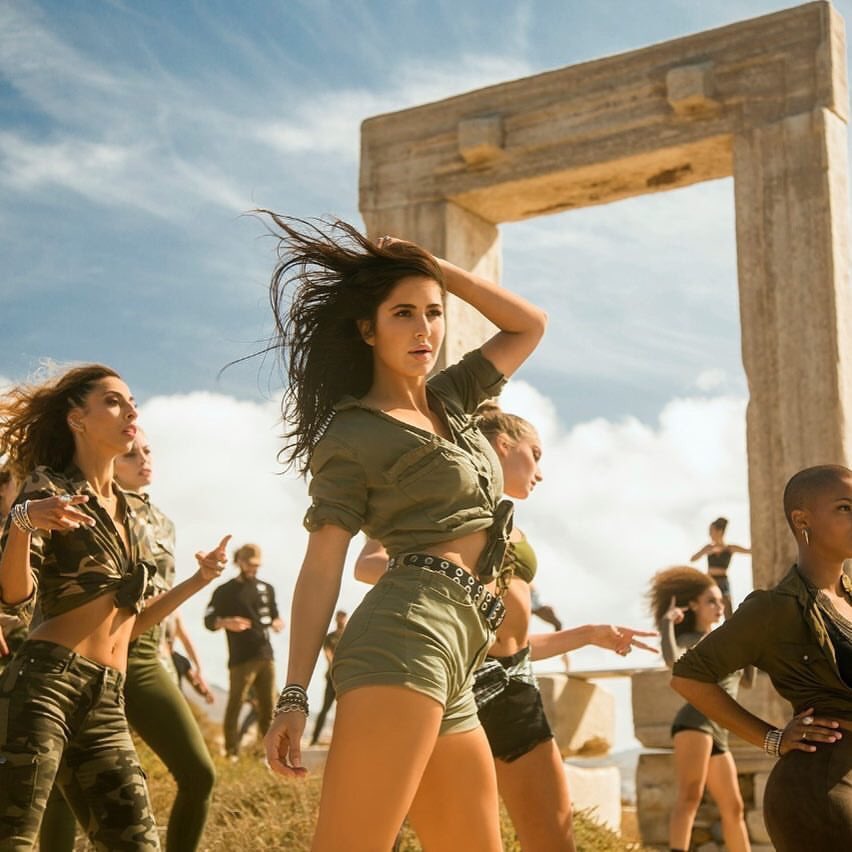 Swag Se Swagat
The much-awaited song of the film has been screened on a beach in Greece. The director of the film, Ali Abbas Zafar has roped nearly 100 dancers that have included hip-hop, ballerina, and Afro-dance hall performers from the countries France, Trinidad, Greece, and Tobago amongst others for this track.
Well, we can't wait to watch the super-hot chemistry of Salman-Katrina. About the song, Ali said "In Ek Tha Tiger everyone had loved Salman and Katrina's chemistry, so for us, it was a challenge to push the envelope in terms of how they look and how the song is going to be. A lot of attention has been given in terms of their chemistry, how they are styled and the locations. They are looking the best they have looked together and we are absolutely thrilled about that. Everyone already knows that both Salman and Katrina have this unspoken sizzling chemistry on screen and what this song does is, it exploits it in the most beautiful way."