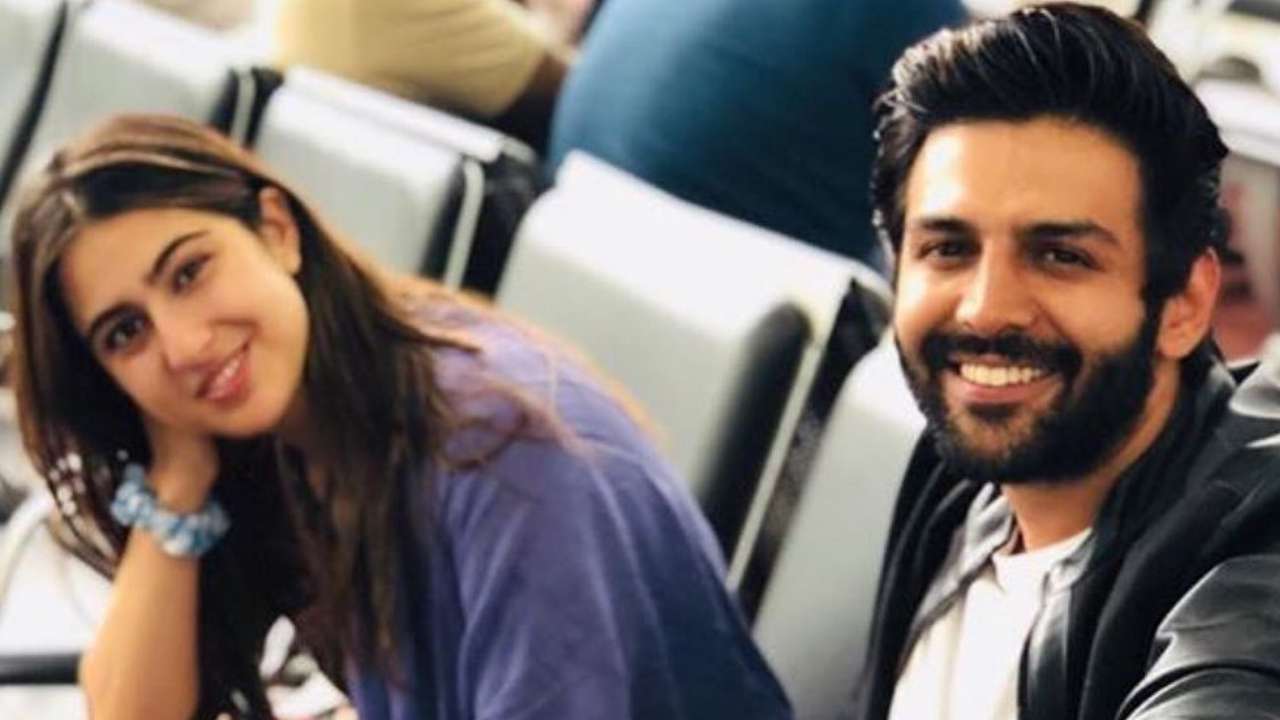 Mumbai: Kartik Aaryan and Sara Ali Khan are always up with something that gives falmes to their dating rumours. While there were assumptions of both breaking up with each other, a recent Instagram post from the actor has again sparked the gossips.
Kartik, continuing to fan the flame of romance rumours, posted a picture on his Instagram profile where he is seen feeding her what looks like a home-cooked meal.
The 'Love Aaj Kal' actor captioned the photograph the cutest way possible. "Kaafi dubli ho gayi ho. Aao pehle jaisi sehat banayein (You have become quite thin. Let's get you back to your original weight)."
https://www.instagram.com/p/B8Yxm2LJSZT/
Sara Ali Khan has always been a chubby girl but she shed oodles of weight before she made her Bollywood debut in Kedarnath, opposite Sushant Singh Rajput, in 2018.
The actress has also discussed her transformation, appearing on Kareena Kapoor Khan's show 'What Women Want'. Speaking about herself, Kareena had said that Sara became 'really boring' after weight loss and misses the old chubby girl.
"Now you're not eating pizzas, and you're not doing all of that. Now you're just really boring," Kareena told Sara, who replied, "Yeah, but now I can maybe earn the money to buy the pizza. How about that?"
Meanwhile, Kartik and Sara will be seen together in Imtiaz Ali's Love Aaj Kal, rleasing on February 14, Valentine's Day.