News
Karnataka PWD Minister Threw Biscuits At Flood Victims, Got Criticised By Twitterati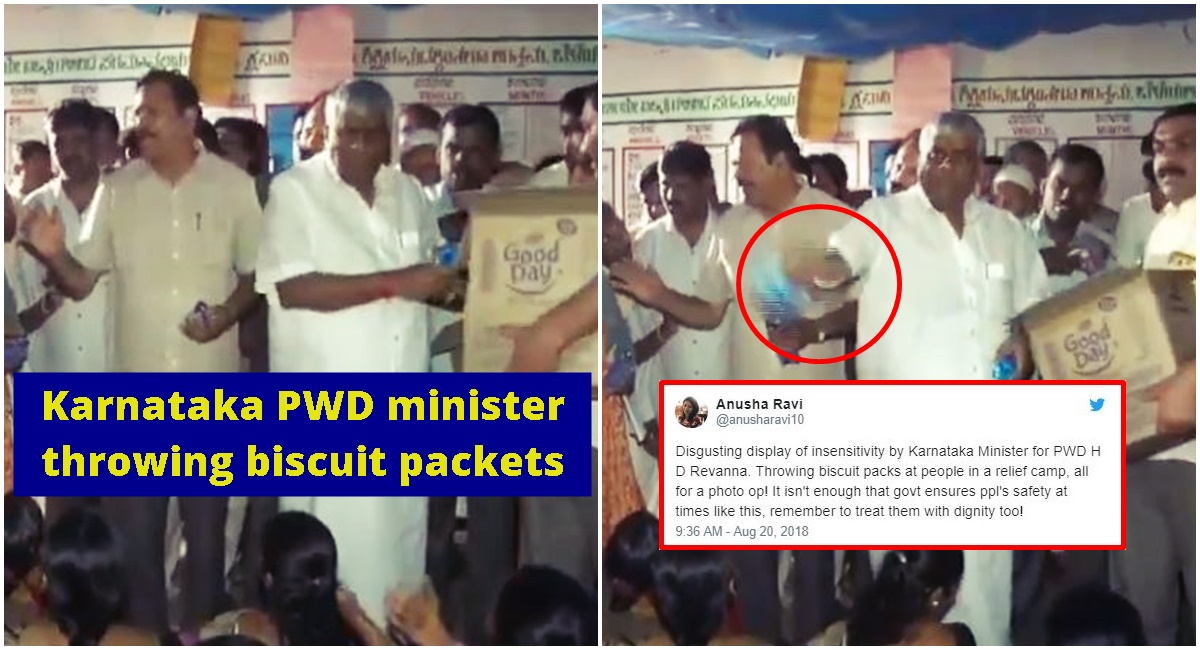 Floods in Karnataka, Tamil Nadu, and Kerala have created havoc among the citizens. People from all around the world are extending their helping hands to fulfill the needs of these victims. The UAE and Qatar governments have also donated a good amount to help the flood victims.
A video has surfaced on the internet in which Karnataka PWD minister HD Revanna is seen throwing biscuit packets at flood victims. The minister's brother HD Kumaraswamy who is the Chief Minister of Karnataka defended his brother saying, "I have noticed that the issue has come in TV, don't take him otherwise. I have crosschecked… while distributing the biscuits, there were large number of people there and there was no place for movement."

HD Revanna visited a relief camp in Ramanathapuram in Hassan district and he is seen throwing biscuits at flood-hit men, women, and children who were standing surrounding him and expecting him to listen to their problems.
Here's the video.
https://twitter.com/SidduPOfficial/status/1031406156814671873
The video went viral on social media and Mr Revanna was condemned and slammed by users on Twitter and Facebook. Even senior BJP leader S Suresh Kumar accused Mr Revanna of his misbehaviour. In a Facebook post he wrote, "Dear Public Works Minister, throwing biscuits (at the flood victims) is not a public work… Is it the bloated ego, uncivilised behaviour… behind throwing biscuits?"
See how Twitterati reacted on this arrogant act of the minister.