News & Gossip
Kareena Kapoor Says no to Designing, Wants to Focus on Films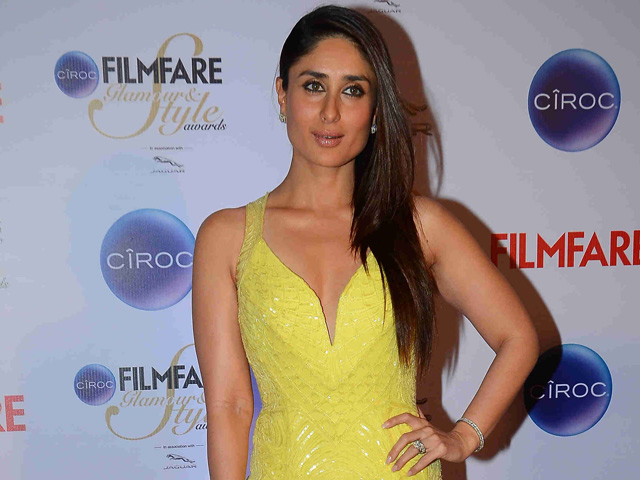 Kareena Kapoor Says no to Designing, Wants to Focus on Films
At a time when actors are exploring new arenas of the glamour industry – be it fashion, production, direction or turning into a singer – actress Kareena Kapoor said that she wants to stay away from all such offers to focus on her passion – acting.
"I have been offered to start my own fashion line, but right now I don't want to deviate from films as acting is my passion. And I don't think I can wear a producer's hat as there is a lot more that goes on than just adding your name," she said.
"I don't think I have that kind of time or level to take that responsibility. Moreover, I'm not interested in any part of filmmaking apart from acting," Kareena, who is married to actor-producer Saif Ali Khan, told IANS during her visit to the capital.
Meanwhile, the 34-year-old is prepping up for Kabir Khan's Bajrangi Bhaijaanand Udta Punjab, a film on prevalent drug menace in Punjab.
"Udta Punjab" is being helmed by Abhishek Chaubey. Kareena said that though she strives to work with new people, the script is the deal-breaker for her.
"I love to work with new people. I'm working with directors that I have never worked with before – whether it's Kabir or Abhishek or Rajkumar Gupta. They are people that I have never worked with in 15 years of my career. So I always try to work with new people, but according to the script that I like," she added.
Both the films are expected to treat cinema-lovers with a different storyline. In Bajrangi Bhaijaan, Kareena will be seen with herBodyguard co-star Salman Khan, while in Udta Punjab she stars alongside her former beau Shahid Kapoor and Alia Bhatt.