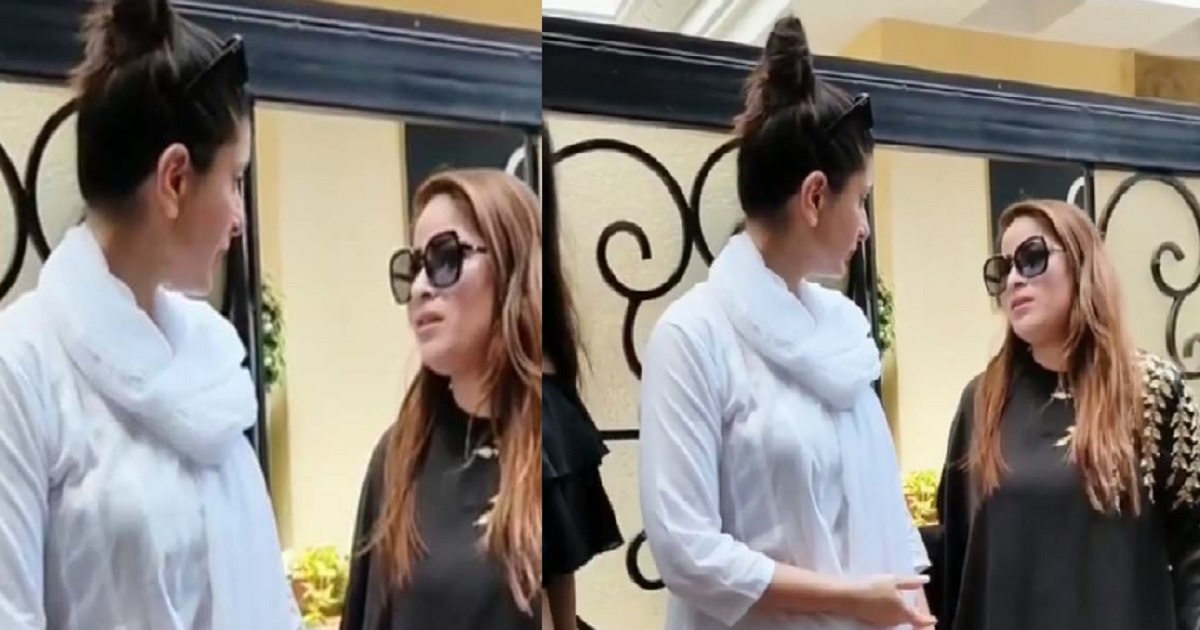 We see Bollywood actors nowadays get friendly with fans, recently one fan of Shraddha Kapoor went crazy for a selfie, whereas one of the Salman Khan fan mobiles was snatched by the actor. Fans take a selfie with their favorite stars to boast about it on their Instagram walls. Many celebrities get chased and often even encounter some unwanted situations.
https://www.instagram.com/p/B9RRGLFHprL/?utm_source=ig_web_copy_link
Kareena Kapoor Khan who has got trolled because of her behavior towards a fan who chased her to get a picture. A video of Bebo and Taimur on Holi has made it to the internet and is going viral for all the wrong reasons.
https://www.instagram.com/p/B9i-eFFHiGD/?utm_source=ig_web_copy_link
In the video we see Kareena entering her residence but there were no fans around chasing her for a picture. Later when she came out, Bebo poses with her for the cameras, she sort of gives a rude reaction to the lady who is requesting a picture. While posing, Bebo did not smile and that has also irked many.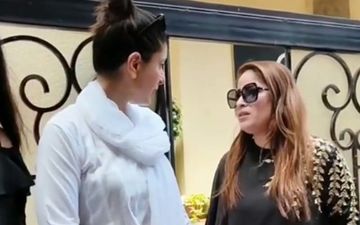 Kareena recently made Instagram debut have made a bad remark. In the comments section of this video, many netizens mentioned that they found Bebo's reaction arrogant and rude.
One of the users wrote, "my goodness…Look at her attitude. Very bad. I know sometimes fans and media create a very stressful situation for these celebs but you also need to understand that these fans do not get such occasions to stumble upon their fav stars. A little smile on her face and that acknowledgment would have brought smiles on the fans' faces. No doubt why Bebo is regarded as one of the most arrogant actresses in Bollywood."
Another fan also called her insecure because of the gorgeous fan in a crop top.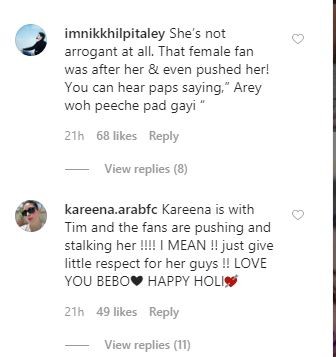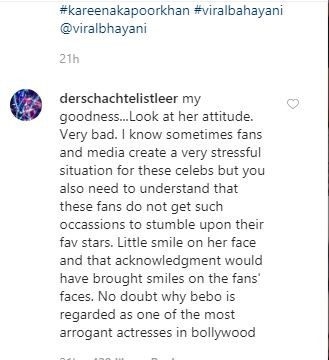 https://www.instagram.com/p/B9i5cM4HMrH/?utm_source=ig_web_copy_link