Bigg Boss
Karanvir Bohra Gets Emotional After Receiving A Special Message From His Daughters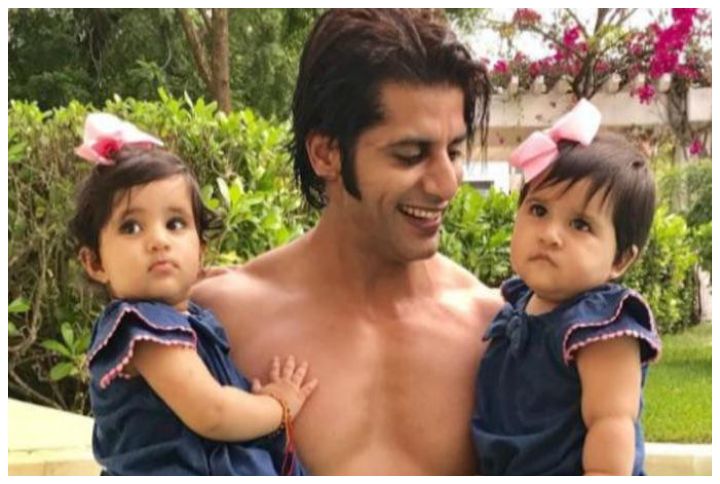 Bigg Boss 12 has completed more than a month and the contestants who seem to be emerging as the winners includes the name of the television sensation and a new father Karanvir Bohra! KV has twin daughters, Bella and Vienna who are 2 years old and the actor is quite a lot many times seen missing his daughters inside the Bigg Boss 12 house! We recently saw the video of how KV celebrated his daughters' 2nd Birthday with the housemates with home made cakes and a birthday song! Well, considering the emotional connect KV shares with his little daughters, he was shown a special message for him by his daughters as a surprise in the Bigg Boss 12 house!
https://www.instagram.com/p/BpKFArLD8Fx/?taken-by=karanvirbohra
His wife Teejay has temporarily moved to Canada to be with her family as KV is in the Bigg Boss 12 house. Teejay planned a surprise for KV with the help of the show makers. She did so to help him sail through the day when he couldn't be around his daughters' on their birthday. Teejay recorded a special message with their daughters for Karanvir that was shown to him inside the house & as soon as he saw his baby girls on the screen, Karanvir became emotional and broke down.
https://www.instagram.com/p/BpGoCksjT3X/?taken-by=karanvirbohra
Teejay asked Karanvir to be less giving. The best thing about the video, however, was the kids saying, 'Stay Strong daddy' and Karanvir couldn't hold back his tears.
"Not only a #good #actorand #BiggBoss contestant but we can see how devoted a #father and #husband #KVBis too. And such an inspiration to the budding youth! This video truly shows how emotionally touched he was with the sweet message from his family on the #babies' second #birthday. And how hard it is to be away from them. It's fun watching reality TV, but when YOU are in the show, that's when the 'reality' of it hits you. 😔"
https://www.instagram.com/p/BpOa0_uDeSx/?utm_source=ig_embed
Stay tuned for more updates!