News & Gossip
Karan Singh Grover to romance Zarine Khan in Hate Story 3?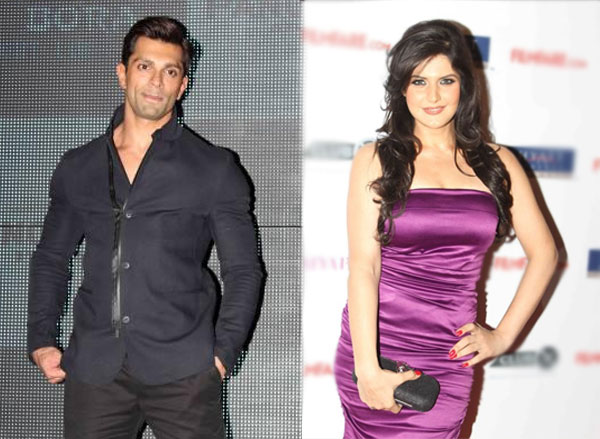 Karan Singh Grover to romance Zarine Khan in Hate Story 3?
Karan Singh Grover, as we all know recently moved to films with Alone, that hadBipasha Basu playing the female lead. And looks like all those erotic scenes with Bipasha have helped KSG bag yet another big screen project.
Yes, word has it that Karan, who became immensely popular with Dil Mill Gaye andQubool Hai is confirmed to play one of the two leads in Hate Story 3, which will also star Zarine Khan. The other name being suggested is Sharman Joshi, who was last seen in Super Nani.
As we have seen, the Hate Story franchise has always been about the ladies more than the men. The first part saw Paoli Dam sizzle the screen, while the sequel had TV actress Surveen Chawla. So it would be certainly very interesting to see how much skin Zarine shows this time around.
But let's just say if the pattern of previous two Hate Story films is followed, the hero will not have much to do. So it won't be surprising at all, if KSG is used just as an eye candy in the film, just like he was in Alone, where the full attention was on Bipasha Basu.
Well, I really hope Vishal Pandya (who also directed Hate Story 2) lets Karan act. After all, he is a good actor and we have seen that in his TV stint.