Exclusive Pics
Karan Kundrra: I Hope Anusha Hasn't Heard These Rumours About Me Proposing To Her For Marriage
Karan Kundrra: I Hope Anusha Hasn't Heard These Rumours About Me Proposing To Her For Marriage

 

Karan Kundrra and Anusha Dandekar have been one of the most loved couples of Telly World. As Indian society goes, there is always the rumour of marriage doing the rounds when two people are dating. So I decided to check it out from Karan himself when I met him and Zareen Khan for the exclusive interviews of their upcoming film 1921. Here's what they have to say about marriage…

 

Karan Kundrra and Anusha Dandekar have been dating for quite some time now. The love birds are always seen expressing their love for each other on social media. They have been trolled also many a times for their public display of affection, but nothing has ever stopped them for expressing their hearts out.

Among the million things being talked about the two, there is also a rumour that's doing the rounds of social media about Karan going down on his knees and proposing marriage to Anusha soon. Lets hear it from the horse's mouth as to how true this is…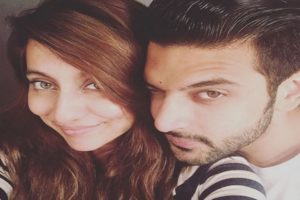 "(Laughs) I haven't heard any of these rumours and (more so) I hope Anusha hasn't heard these rumours as well (Laughs)," says Karan.
When proded on a serious note, as to how the two are doing as a couple, and was there any pressure from the family to get hitched soon, Karan frankly spoke about the whole hullabaloo of marriage.
"On a serious note, I think we both are in a very happy place right now. We are trying to figure out what we want from our lives, and where our careers are heading, and where our lives are heading in general. At different point in their lives, individuals want different things. I don't think marriage is in the scheme of things now," says Karan.
His 1921 co-star, Zareen Khan jumped in to add her take on the marriage aspect. "I don't think marriage is an important thing these days," adds Zareen.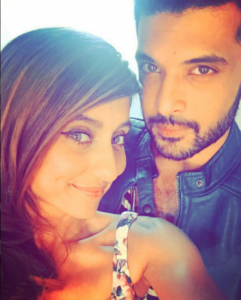 Well, that would be a completely different conversation altogether.
Karan and Anusha surely seem to be very clear in their heads about the topic of marriage.
Coming back to the topic of Karan popping up the question, let's wait and watch what Anusha has to say about it.