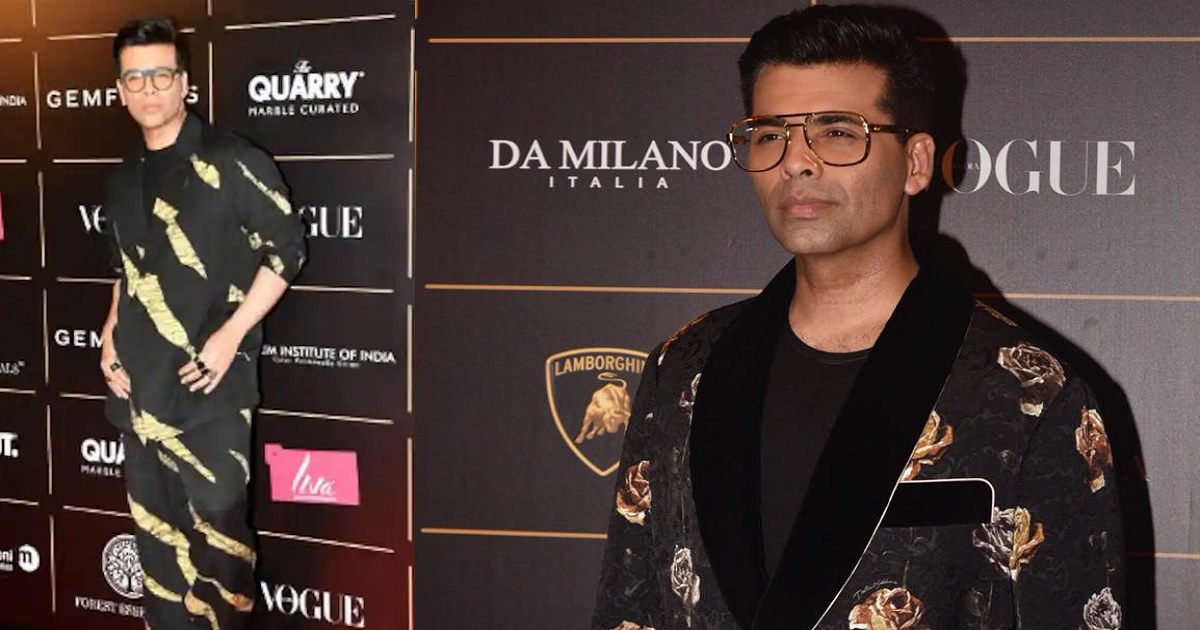 A well-known filmmaker and most stylish men in the industry Karan Johar have a love for international fashion brands. He has the most expensive wardrobe and he wears different branded jackets which are so classy, unique and expensive which no one has ever seen. Karan attended the infusion of gender equality in the event of  Vogue Women of The Year Awards 2019.
Along with Karan, many other prominent actors were shinning at the event. Karan was nailing on the red carpet and every time stunned us with his unique appearance. This time Karan footwear stole the limelight. KJo wore a pair of black block heels with his black and golden pair of the outfit.
The award ceremony was organized to honor the women of the industry in various fields who made a mark and brought a difference with their work. Karan complimented all the women at the event by wearing high heels and a gender-neutral fashion.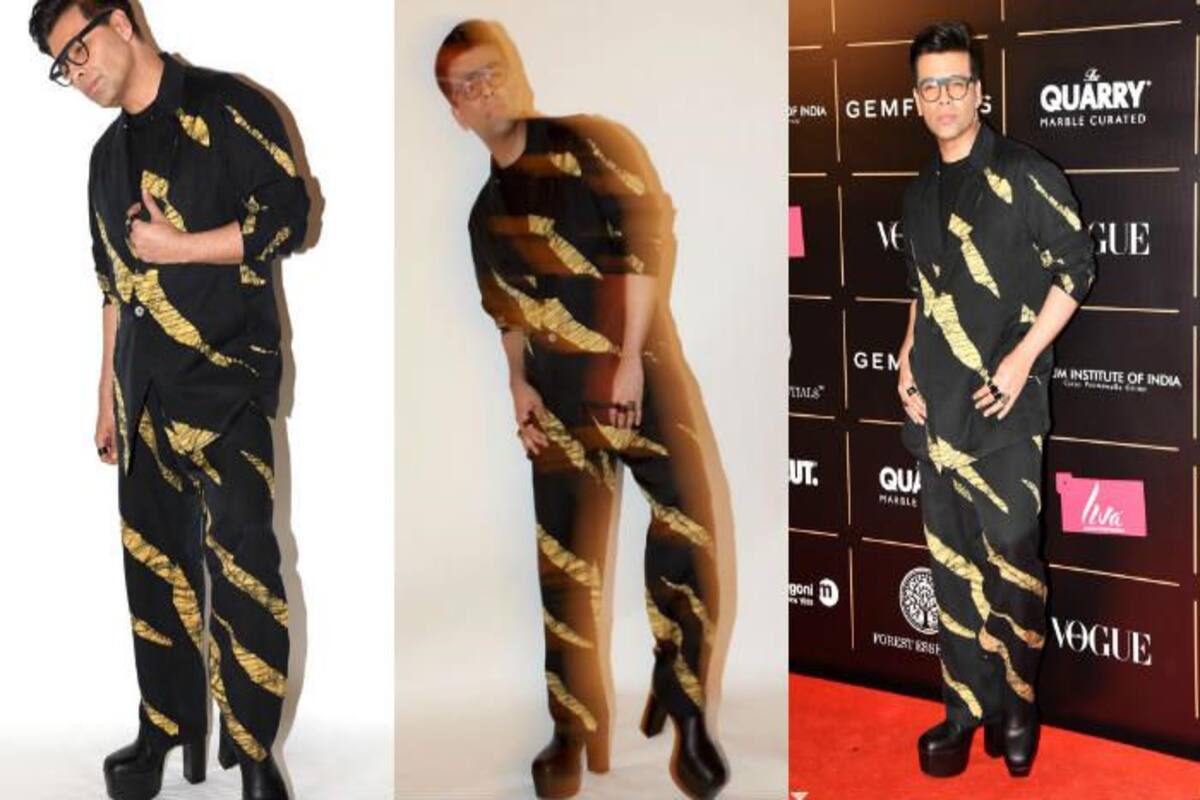 Karan posted a few pictures on the Instagram handle in which his footwears are clearly visible. The filmmaker, who hosted the awards night, wore Issey Miyake USA and Rick Owens and the pair of shoes from Yohji Yamamoto.
To wear heels is the toughest job actresses do. But Karan's decision of wearing those shoes was praised by his industry colleagues. Kajol and Farah Khan, who are close friends of the filmmaker, teased him.
Kajol commented, "I think I had this pair of shoes … really long back !!!!!" while Farah wrote, "MashaAllah!! Hope ur wearing these shoes for lunch today"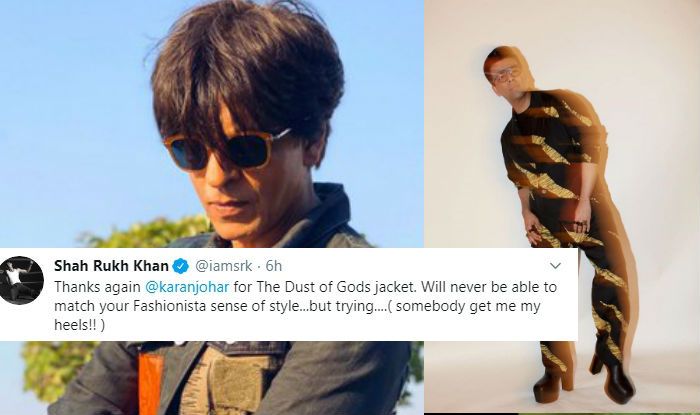 Rapper Badshah praised his look and said, "Those heels are a gangster" and another friend commented, "Always the wickedest wit in the room – this evening was no different. And those shoes, only you could have carried them off Karan."
Ranveer Singh, Sonam Kapoor, Deepika Padukone, Anushka Sharma, and Varun Dhawan also stood up for gender-neutral styling.