Bollywood
Karan Johar and Rani Muherji reunite after 5 years!
Rani Mukerji and Karan Johar have created some of the most memorable cinematic moments in the history of Bollywood. From Kuch Kuch Hota Hai (1998), Kabhi Alvida Naa Kehna (2006) to their latest Bombay Talkies (2013), KJo and Rani have touched the hearts of everyone through their films. Now, after 5 years, the two will be coming together again – this time for Karan's reality show India's Next Superstar. Rani will be part of the show as part of the Hichki promotions.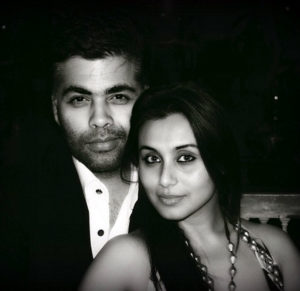 A source close to the actor said, "Karan and Rani are a house on fire every time they meet. So, expect a fun show full of banters. Rani has started this campaign Aapki Hichki Kya Hai? as a part of Hichki promotions. She asked Salman about his hichki on marriage and suggested he should skip marriage and become a father when she was on Bigg Boss. Karan will be the next person who will asked the same. Let's see what Karan reveals about his hichkis! Knowing Karan, it will be a big revelation."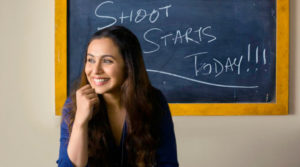 The source adds, "Usually, it's Karan grilling celebrities about their lives on his couch while having coffee. The roles are certainly going to be reversed on this special episode. Karan's known to be a sport when talking about his flaws and follies, so the episode is expected to be super entertaining. Add to that Rani's sense of humor and these old friends are bound to deliver a super special episode."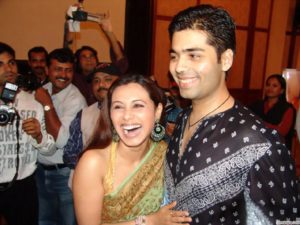 Rani plays the character of Naina Mathur who has a nervous system disorder, Tourette Syndrome that forces an individual to make involuntary repetitive movements or sounds. Hichki focusses on turning disadvantages into opportunities and staring down at challenges that life throws at one and ultimately winning over them. It is also a subtle reminder about discrimination that exists in our society and has become a part of our daily lives. It highlights this through the story of Naina, who faces discrimination from our society that firmly believes she cannot be a teacher because of her disorder.
Directed by Siddharth P Malhotra and produced by Maneesh Sharma, the movie is set to touch the hearts of audiences when it releases on February 23.